Welcome to our Digital Altitude Review.
We have been in Digital Altitude for over a year now, and things are going real well….Please read on to see…
We know there are numerous fake Digital Altitude reviews out there with no definite information.
We are actually going to go through the Digital Altitude, the compensation plan and the products so you can make the correct decision to join or not.
First, let's take a look at the company, in order to find out if Digital Altitude System is legit or a scam. 
Digital Altitude Review

Digital Altitude is the innovation of a guy named Michael Force who has made a fortune on the internet.
He is a former marine and has worked in the past with high ticket affiliate programs with remarkable success.
He also guides and coaches' students online and has helped to create numerous 6 and 7 figure earners.
How does Digital Altitude relate with other online business opportunities?
To be honest, it essentially works on the most important part.
That is your mindset first.
Yes, definitely Digital Altitude has products and other services which we will talk about later in this blog post.
The main difference you get from a large group of millionaires is the personal development.
Also, when you take a look at the Digital Altitude website, you'll know these guys mean business.
We could not find anything against Michael Force so that's a good sign.
So, let's take a look at the products in this Digital Altitude review.
Digital Altitude Reviews – The Product Line
Like all great network marketing companies or business opportunities, the product ought to be effective and unique.
We will go through the Digital Altitude Add-on products and their CORE products so you have a good idea.
To begin with, let's take a look at the Digital Altitude Core Products.
Digital Altitude Aspire Membership
This is their System of Digital Business Sales.
You get the following:
7-Figure Sales Funnels & Websites: To automate the sales process, 7-figure marketers designed Automated sales funnels.  
Digital Business Video Trainings: Three simple steps to set-up, start-up and promote your business.
Private Digital Client for Life Coaches: Exclusive one on one access to the world's top coaches who will help you reach your goals.
Done-For-You Branding Solutions: Tailor-made branding solutions that will send your sales and conversions through the roof.
Follow Up Sequences & Sales Automation: Discover how to leverage, follow-up and automate your effort for bigger profits.
Merchant & Payroll Services:  Take the nuisance out of funding, accounting and cash flow with time-conserving resources that make your life easier.
High Commission Back End Products:  Digital Altitude has built resalable back-end products for you so you can control top-tier commissions while you learn.
Traffic & Social Media Solutions: Traffic is the soul of any online business and we have solutions simulated from years of trial and error.
Community & Leadership: To coach you all the way to success, you get exclusive "VIP" access to our network of experts and business leaders.
Latest Tools & Resources: The key to digital marketing success is staying up on what works now. You are always on top of trends as you will get access to the latest resources and tools.
Support, Forums & Live Chat: Instant availability and live support is important to retaining customers. Yup, we have it covered.
Networking, Live Events & Coaching: They say your network determines your net worth. Our networking events that will reveal you how true that really is.
There are three affiliate plans to choose from in Digital Altitude and they will decide how you will get paid in the comp plan which we will review later:
Digital Altitude Aspire Walker:  $37 per month
This membership contains:
• Members Area
• Start Up Training Videos
• 1 tier payout
 Digital Altitude Aspire Hiker:  $67 per month
• Start Up Training Videos
• Members Area
• 2 Tiers of Payout
• Weekly Training
• Additional Sales Funnels
• Tools & Resources
• Client for Life Coaches
• Monthly Conf Calls
Digital Altitude Aspire Climber: $127 per month
• Members Area
• 3 Tiers of Payout
And much more!
 Digital Altitude Affiliate Membership:  $17 per month
Base Membership
Start-up can be a pain to get going, when it comes to building a business.
In this Digital Altitude membership, you will discover out how to build a solid foundation for long-term success.
Section 1:  Prepare
Module 1 Setting the precise business goals and planning your path to success.
Module 2 The fundamentals: entity formation, business planning, business accounting & banking is made easy.
Module 3 Create captivating design and branding that kicks your sales engine into overdrive.
Module 4 For massive traffic & conversions, establishing your web presence.
Section 2:  Launch
Module 5: How to launch your business so extravagant the customers come running.
Module 6: To get the word Out, how to create a killer social media campaign.
Module 7: The 5 key secrets of examination that drive results–not simply report them.
Module 8: The 5 things every businessperson must do when introducing a business.
Section 3:  Grow
Module 9: How to run lean, bootstrap & improve your business for long term profits.
Module 10: Create a captivating customer experience that rolls them in and keeps them hooked.
Module 11: How to form a cult-like-tribe that sticks to your every word.
Module 12: How to launch automated systems that saves time and gets you money while you sleep.
The Base Digital Altitude Membership is $597 One-Time
Digital Altitude Rise Membership
Section 1:  Commit
Module 1: As a marketer in the digital age, making a commitment to success.
Module 2: The fundamental mindset modification that will bring about more success than any other.
Module 3: How to use the insanity of the Market to your favor in order to generate buzz for your products.
Module 4: The 80/20 rule of customers: How to discover the "Elusive 20%" who produce 80% of your sales, and how this can free you.
Section 2:  Customer
Module 5: How to find the emotional trigger buttons in your Prospects that essentially "force" them to buy.
Module 6: How to attract and identify the perfect customer 99% of the time.
Module 7: How to hold on the timeless art of direct response to lower customer performance costs.
Module 8: Why the exceptional demands of the information age need you to become an "Educational Marketer."
Section 3:  Create
Module 9: How to form a brand name that remains in your customers' mind like a catchy pop song.
Module 10: How to promptly trigger a powerful desire in your customers' minds that just about "forces" them to buy.
Module 11: How to create product sequencing and tiered marketing to capture repeat sales.
Module 12: How to produce a FREE Tripwire front end product that will make your visitors eager to join your newsletter list.
Section 4:  Words
Module 13: Learn the secrets behind high-converting headlines that attracts more sales.
Module 14: Get your audience to relate to you by building credibility & trust and with a personalized brand story.
Module 15: Even if you're not a good writer, how to craft killer copy that will sell anything.
Module 16: To attract the perfect customer, how to craft the perfect marketing message.
Section 5:  Partners
Module 17: How to effortlessly create ads that produce massive response and boost your sales.
Module 18: How to associate with others to trade more of your products and services.
Module 19: 3 easy steps to more and better referrals.
The Rise Digital Altitude Membership costs $1997 One-Time
Ascend Membership
Day 1 Agenda
Top 5 Most Profitable Traffic Sources: 5 Little known spots where you can generate incredibly cheap overflowing rivers of traffic!
6 Strategies to Scale Traffic: How to scale your traffic from an insignificant initial trickle all the way up to millions of hits.
7-Figure Conversion Hacks: Unfamiliar "secret ninja copy techniques" that all the 7 figure marketers utilize today.
3 Powerful Funnel Formulas: Find precision-engineered funnel formulas that change right-on-the-money in any niche.
Day 2 Agenda
The Power of a Personal Brand: How to form an instantly-recognizable personal brand that accelerates conversions.
How to Tell Your Story: How to tell a remarkable story that drives your brand into your audience's imagination.
Finding the Guru in You: How to pull out your own "inner reservoir" of experience and bundle it into a winning product.
How to Master Video: How to tackle the power of video to produce lasting connections with your customers.
Day 3 Agenda
Increase Conversions with Analytics: How to use the power of analytics to send your conversions through the rooftop.
How to Create Amazing Content: Create engaging, fascinating content that leaves prospects "begging" to have what you are selling.
How to Work Smarter with Outsourcing: Use outsourcing to lower costs, increase profit, and leverage your effort.
How to Build a Team: Learn the "power of duplication" and how it can simply "multiply" your sales exponentially.
Cost to Join Digital Altitude Ascend is $9997 one-time
Digital Altitude Peak Membership
How to Scale Your Digital Business: How to take your business to the 7 & 8 Figure stages of income, and beyond!
Creating Joint Ventures: Build contacts with important players in your industry and enormously expand your reach.
Adding Massive Value: Find out how to increase massive value to your services and products and get your customers eager for what you are selling.
Find the Best Talent: How to employ the best, most talented people for the most reasonable prices.
6 Strategies for Awesome Accounting: How to deal with your accounts to save big on expenses and taxes.
Creating A Solid Organization: How to form a team that will drive sales and boost growth at your business–even when you are not there.
Motivating A Winning Team: How to encourage your team so they are as enthusiastic to growing your business as you are.
Prepare Your Legal Entity: How to start the right legal entity, keep taxes to a minimum and protect your assets.
7 Sales Growth Strategies: Pick up the leading sales strategies that are working now to make the most of your Longterm Customer Value (LCV).
Creating Powerful Presentations: How to create influential sales presentations that set your revenue into hyperdrive.
Creating Customers for Life: The 4 "must know" approaches for making lifetime customer loyalty.
The Power of Influence: How to turn out to be an "influencer" and command the respect of your entire market.
Time Management & Productivity: How to manage time so you make more profit while working less.
Create More Efficiency in Your Business: Learn how to 'grease your business' wheels so it runs smoother & faster.
How to Automate 80% of Your Business: Discover how 3 new technologies can save you time and automate most of your business.
Create More Time Freedom: How to outsource and automate your business so you can spend more time with your friends and family.
How to Raise More Capital: You will learn 3 powerful strategies for raising instant capital for your business.
Create More Cashflow: How to "set your cash flow on overdrive" and get significantly more new income streams.
The 5 Big Financial Mistakes to Avoid: Learn to stay away from these 5 mistakes and ensure you are on the fast track to success.
How 7-Figure Earners Did It: Hear stories from those who were once in your place and how they achieved their dreams.
Cost to join Digital Altitude Peak is $16,997 One-time
Digital Altitude Apex Membership
Day 1 Agenda
How to Become Financially Free: 5 important steps on the path to freedom, and how to walk them easily.
How to Create Additional Income: Discover lesser known methods to make diversified income streams and profit.
Build Streams of Cash Flow: You will learn how to include more streams of cash flow to pad your bottom line.
Secure Your Retirement Income: 5 techniques to secure an autopilot retirement income that will pay you while you rest.
Day 2 Agenda
How the rich get richer: Easy strategies that every rich individual knows yet no middle-class individuals do.
Fund your investments with Other Peoples Money (OPM) : How to invest with other peoples' money and live 100% upside, no downside.
Take control of your financial future: How to take your funds by the horns in 6 easy steps.
How to beat wall street: The #1 advantage that you have over "the wall street geniuses" and how to utilize it.
Day 3 Agenda
Boost your financial IQ: Pick up the 3 steps to improving your financial IQ to "genius" level.
leverage secrets. How to tackle the influence of leverage to grow and scale your business.
Invest like the rich: Uncover the shut door investing secrets of the rich and powerful.
Create long term wealth strategies: 9 easy, but little known long-term wealth techniques the wealthy use every day.
Day 4 Agenda
The Inner Game of Wealth: Uncover the way wealthy people think and how to reproduce them.
How to Stay Wealthy for Life: Learn the 9 top-secret ways the wealthy stay wealthy, and how to utilize them.
Your Financial Thermostat. when it comes to money, why 99% of people's thermostats are way off and what to do about it.
The Law of Attraction: Find out why your relationship with money repels or attracts it to you.
Day 5 Agenda
Win the Credit Score Game: Learn the 7 ways you can create a better credit score easily.
How to Create Your Own Bank: You will learn a little-known approach the rich have used for decades.
Create a Tax-Free Retirement: Learn how to free yourself of taxes during retirement–100% legally!
How the Rich Use IRA's: How the ultra-rich do IRAs in a different way from the rest of us, and why it is important.
Day 6 Agenda
Awesome Asset Protection: Learn 4 tactics to help create better asset protection in your portfolio.
Ultra Rich Legal Tax Strategies: The tax strategies of the ultra rich are not nearly as complex as you think, but they are very effective.
Risk Management Tactics: How to limit your exposure to risk when you invest your earnings.
Annuity Analysis: An innovative way to evaluate annuities and pick the best option for you.
Day 7 Agenda
Rising real estate: Learn how to invest in property effectively from some of the world's best real estate professionals.
Hidden markets & no money down: Discover how to find hidden markets and make no money down deals.
Wholesaling & rehabbing profits: Learn how to explode your profits with rehabbing and wholesaling.
Time tested tax liens: Find the little known but rewarding tax lien techniques that can save you big time on Tax Day.
The cost to join Digital Altitude Apex is $27,997 one-time
Digital Altitude – Other products…
Guru You: Tools for marking and social media that consist of director videos, head shots, help with setting up social media etc.
Inbound:  Depending on how crazy you want to go, you get a content and blog and this ranges from $15 to $1500 per month.
Traffic & Funnel Products:  You can get traffic packages so you can make a list of subscribers that are ready to purchase.  There are 12 products and services altogether here.
Okay…
We realize that was a long post on the products, but then again like we said we want to give you all the details.
Coming next, in this Digital Altitude review, let's take a quick look at their compensation plan.
Digital Altitude Compensation Plan
There are 60 income streams and in Digital Altitude and among the 60, there are 19 that are remaining month after month.
Digital Altitude Aspire:
Digital Altitude Walker $37 for every month pays 40% on 1 tier:
Tier 1:  40$ = $15 for every month commission in Digital Altitude
Digital Altitude Hiker $67 for every month pays 50% on 2 tiers
Tier 1:  40% = $27 for every month commission in Digital Altitude
Tier 2:  10% = $7 for every month commission in Digital Altitude
Digital Altitude Climber $127 for every month pays 60% on 3 tiers in Digital Altitude
Tier 1:  45% = $76 for every month commission in Digital Altitude
Tier 2:  10% = $13 for every month commission in Digital Altitude
Tier 3:  5% = $6 for every month commission in Digital Altitude
The Digital Altitude Compensation Plan is a 3 tier Unilevel which looks like this:
Tier 1:  45% Commissions (Your personally registered members) in Digital Altitude
Tier 2:  10% Commissions (Your Tier 1's registered members) in Digital Altitude
Tier 3:  5% Commissions (Your Tier 2's registered members) in Digital Altitude
On the whole across 3 tiers, it pays 60% in Digital Altitude
Note:  You must be at the climber level, to get paid across all 3 Tiers with the Digital Altitude CORE products.
In case if you are at walker, at 40% you get paid 1 Tier and Hiker is 50% over 2 tiers in Digital Altitude.
So, climber is a must, to take advantage of all 3 tiers in Digital Altitude.
 Digital Altitude Base: Over three Digital Altitude tiers, you earn 60% commissions making you $240 per sale on your Tier 1.  If you need assistance closing the sale by a customer for life coach, take off 20%.
Digital Altitude Rise: Over three Digital Altitude tiers, you earn 60% commission making you $1200 per sale (T1: $900, T2: $200, T3: $100).  If you need assistance closing the sale by a customer for life coach, take off 20% off tier 1.
Digital Altitude Ascend:  Over three Digital Altitude tiers, you earn 60% commissions making you $6000 per sale (T1: $4,500, T2: $1000, T3: $500).  If you need assistance closing the sale by a customer for life coach, take off 20% off Tier 1.
Digital Altitude Peak:  Over three Digital Altitude tiers, you earn 60% commissions making you $10200 per sale (T1: $7650, T2: $1,700, T3: $850). If you need assistance closing the sale by a customer for life coach, take off 20% off Tier 1.
Digital Altitude Apex:  Over three Digital Altitude tiers, you earn 60% commissions which is $16,800 per sale (T1: $12,600, T2: $2,800, T3: $1,400).  If your coach shut the sale, take off 20% off Tier 1.
There is one condition, to earn a commission on it you must own the level.  In case you don't, your sponsor gets the commission.
If you want all the Digital Altitude products at once, there is additionally a bulk pricing alternative.
Digital Altitude Review – The Verdict
Okay, so is Digital Altitude really legit?
For Sure.
Its 100% legit.
So, now that we got your attention, we want to say this Digital Altitude System simply works.
In the first place, it has one of the greatest leaders in the industry who has created the Digital Altitude System.
Like we said before in the post, Michael Force has assisted lot of people in the past and has made many 6 and 7 figure employees through coaching and mentorship.
When you purchase a McDonalds Franchise, everything is completed for you.
All you must do is just show up really.
The preparation is done by their head office and so forth.
It is the same thing with the Digital Altitude System .
To help you achieve your personal dreams and goals, you get the best training in the industry and the whole thing is done for you.
You get a mentor who will close all your sales for you.
And these mentors know what they are doing.
Before they even get hired, they need to prove themselves.
The only difference between this and a McDonald's is…
You don't need to invest $1 million dollars on the franchise.
For just $1, you can get started in Digital Altitude.
Yes, you saw that right just $1.
You can cancel anytime if you don't feel it's right for you
To test drive the system this is a 14-day trial for you.
However, don't join to just to give it a shot.
Join so you can alter your life.
Taking Action with Digital Altitude
Remember, as long as you take action on the training in Digital Altitude, this system will make you money.
The training is done for you in steps and very simple to follow so you can digest the information easily.
So why join us?
Through a few business opportunities we decided to promote, we have made around $1 million dollars in commissions alone last year.
Not only will you have a good mentor inside of Digital Altitude, you will have a great coach to assist you with any questions you have outside the system.
We know we can help you every step of the way as we are not new to this.
Support like this is difficult to find, which is why you should join someone who has done what you need.
Anyway, thank you for reading this post till the end.
We know you will settle on the right decision.
As your financial future relies on it.
Besides, we know how to help you
We are not kidding about this business and you will get the best help and mentorship online.
We hope you liked this Digital Altitude Review!
Aaron and Shara What Do You Recommend?
We know when we first started trying to make money online, we failed miserably and we had no idea how to recruit.
That is why, we first started out by learning how to become a good marketers.
This is the business where we learned how to become strong marketers
We have the perfect business for you where you don't have to recruit, you don't have to own any product and oh did we mention it's ONLY $1 to start!!!
The main reason for it is you will learn step by step on how to build a profitable business online and they even cover you for products so you don't have to create anything yourself…
You will also get a one on one business coach to help you every step of the way.
Anyways, we hope you enjoyed the Review. Please comment below if you are part of this company as our readers would love to know how you are doing.
Also, if there are any products or companies out there you want us to review please let us know!
Take A Look At Our Results:

Take a look at our team members results:
Follow Us on Social Media Below (We are a Real People :)):
Subscribe To Our YouTube Channel Here
Thanks,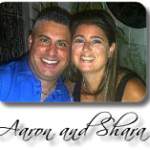 "Results Not Typical" this PROOF of payment doesn't guarantee that you will do the same, but shows you what is possible with some elbow grease and a can do attitude.