Welcome to our Espian Global Review!
This MLM Company appears to be running all cylinders and we will show you what we mean as we move along in this post.
Chances are someone approached you about the business opportunity and now you landed here to make sure it's legit.
The good news is we are going to scrutinize the company, products and compensation plan thoroughly so you can make the right decision.
Just please ensure you pay close attention and read this to the end…
Espian Global –  The Company Overview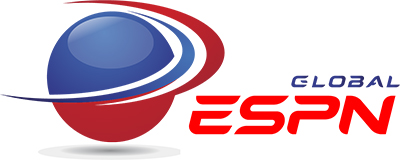 Espian Global, is also referred to as ESPN Global. It is managed by founder and co-founders, Edgar Ariel Gavilan Gonzalez, Anna Sonia Torres Villianarin, Alhen Mario Casanoves.
Dato DR Erwin is the CEO of the company and some of the leadership also appear in the marketing material but we couldn't tell if these are their real names.
Their domain "espianglobal.com" was registered on January 1st, 2021 and updated on January 20th,2021.
Based on the information we discovered, the registration was private and they are using cloudflare.
In their footer, they display different addresses that were in the UK, Poland and Malaysia.
The UK address,39-41 Buckingham Palace RD. London, England SW1W OPS, belongs to a UK incorporation called ESPN Global Corporation Limited.
The company was incorporated in July 19th, 2020…
Looking at this, the officer for that business is Chris Parker which isn't listed on the Espian Global's website anywhere…
One question was ask regarding this is – are they using someone else's UK incorporation and passing it on as their own?
It looks like it!
Taking a close observation of the website's popularity, it's actually going off the charts right now.
As at March 2021 they hit a peak of over 180,000 visitors that month alone. That's huge feat in a short period…
Majority of the traffic visiting Espian Global website is from countries like India, UAE, United States, Canada and Nigeria.
What's really mind blowing is that they went through the hassle of getting all these press releases of the company to many different website, but they couldn't get a legit UK incorporation which are relatively cheap to buy anyway…
We went ahead to double check most of those links and they did not log on to Espian Global's press releases….
However, it is shocking that the real ESPN sports network hasn't filed a lawsuit against them for using a very similar logo…
Espian Global has no affiliation whatsoever with the real ESPN, just for your information…
Something smells fishy in their operations for sure!
Products
According to the company's profile, Espian Global claims to be a mobile e-sports platform operating in the UK.
It is managed by Espian Global CORPORATION LTD which actually is non-existent…
The UK incorporation they seem to be "using" is ESPN Global Corporation LTD.
It's quite clever how they tried to cover that silently…
They are claiming they are the future of mobile games…
What the games are exactly we are not sure about…
Compensation Plan
Espian Global also rewards affiliates to sponsor other affiliates who invest into the company.
The Espian Global compensation plan consists of referral commissions, residuals and performance bonuses depending on how many people you recruit.
Espian Global does a good job here explaining their compensation plan but it really doesn't matter considering they are running a fake UK company…
What Does It Cost To Join Espian Global (ESPN Global)
Espian Global affiliate membership will cost you $50…
However, unlike all the other Espian Global reviews out there we are going to going to genuine in our final thoughts…
Final Verdict
Well let's examine the facts we presented earlier…
They are quite vague about what their products are…
We couldn't verify any of the ownership outside of the company which is a huge red flag…
On top of that, they are hijacking another businesses incorporation papers in the UK and passing it as their own.
Espian Global is trying to present themselves as ESPN E-sports company but it's obviously a lie…
What we however see is people dropping $50 which buys them matrix positions in their compensation plan.
They are nothing but ERC-20 tokens that have a value of next to nothing…
There is nothing in the other than new investments driving up the value.
We hope you enjoyed our Espian Global review and if you have any questions, feel free to ask in the comments below…
Aaron and Shara What Do You Suggest?
That being said, if you have never marketed online or offline before, finding people could be very difficult for you.
We know when we first started trying to make money online, we failed miserably and we had no idea how to recruit.
That is why, we first started out by learning how to become a good marketers, but you don't have to be a good marketer at all!
We learned how to make money online WITHOUT being great marketers (Click Here To Stay Updated, And To Find Out More about HOW)!
If you don't want to be in a business that requires you to host home parties or call all your friends and recruit your family to buy your stuff no worries.
We will keep you updated where you can build a business online where you don't have to recruit anyone.
Click Here To Check This Out And See What We Mean
You will learn step by step on how to build a profitable business online WITHOUT having to market or recruit anyone else!