Right from its prelaunch, Snap Delivered already has a lot of buzz surrounding it. So it's worth a look. You likely came across the company when someone introduced it as a lucrative business opportunity. And it's only right for you to do your research and that's why you're here. Welcome.
In this review, we'll be taking a look at all there is to know about the company; everything from the products on offer to its compensation plans. This review will be updated regularly to contain more information about this new company.
What is Snap Delivered?
Snap Delivered works similarly to Ubereats as a food delivery service app. The industry is one of huge potential, seeing as it is estimated to be worth $136 Billion as 2021 goes to a close. And reports show that 60% of restaurants' customers order takeouts or deliveries at least once a week.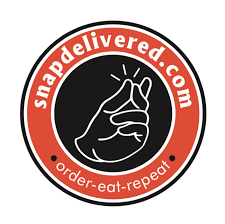 The CEO of Snap Delivered is Paul Mikel according to a marketing banner on their soon-to-launch website. The website is incomplete because, again, the platform is in its prelaunch state which is happening in West Palm Beach, Florida. CEO paul Mikel has close to a decade of experience in network marketing, which is a good sign of effective management. Other personnel includes Anthony Swantek as the CEO and Jason Brian as the Senior Advisor.
Snap Delivered Products
Similar to Ubereats and Skip The Dishes, Snap Delivered can be used for free or for a fee. You're however charged a fixed restaurant fee of $2.00. The main difference between Snap Delivered's free and paid packages is the compensation plan. The paid package comes at $99/year and aims more at team-building. After the prelaunch stage is over, this package would cost $299/year.
Compared to the competition, Snap Delivered does have some things to boast of. See the image below:
Snap Delivered's Compensation Plan
Snap Delivered's compensation plan is designed to reward affiliates that sponsor new affiliates and bring in customers. You can attain one of five ranks at any point in time – Customer, Manager, Supervisor, Director, or Executive. Some other compensation plans are the residual commissions, direct commissions, generational bonus, and profit-sharing pool. Check out their full compensation plan here.
Cost of joining Snap Delivered
Snap Delivered is free to users on the basic membership plan. Becoming an affiliate means you would have to pay the yearly fee stated above.
Our Conclusion
Snap Delivered has encouraging management behind it with a CEO that has experience in the industry. And we can't fault them for an incomplete website because they haven't launched yet. The industry is quite a competitive one though, with an already-established Ubereats in the same space. However, if done right, they could rise above the competition. The compensation plan also comes at a reasonable price and if the company grows as planned, would be very profitable to affiliates. For now, however, the company is yet to launch and so it's best to wait for more assurance before investing your time and resources.
Aaron and Shara What Do You Suggest?
That being said, if you have never marketed online or offline before, finding people could be very difficult for you.
We know when we first started trying to make money online, we failed miserably and we had no idea how to recruit.
That is why, we first started out by learning how to become a good marketers, but you don't have to be a good marketer at all!
We learned how to make money online WITHOUT being great marketers (Click Here To Stay Updated, And To Find Out More about HOW)!
If you don't want to be in a business that requires you to host home parties or call all your friends and recruit your family to buy your stuff no worries.
We will keep you updated where you can build a business online where you don't have to recruit anyone.
Click Here To Check This Out And See What We Mean
You will learn step by step on how to build a profitable business online WITHOUT having to market or recruit anyone else!