Thanks for stopping by to read our complete DuePoint Review!
If you are interested in MLM and then DuePoint may sound like a good idea.
It seems like the perfect investment for people that like to be involved so you should be very interested in it at first.
But what is DuePoint Product Line and why does it seem to be a good investment? Let's dive in and see!
DuePoint works in the MLM niche of financial services. It is and based out of Gauteng, South Africa.
On their website DuePoint has listed five team members, but their particular roles within the company are no defined.
Timothy Renolds, Brendan Benfield, Stacey Paul, Jayne Verity, and Rob Van Der Bijl, are accredited with backgrounds in finance and technology.
Jayne Verity who as stated has developed direct marketing teams in the UK and South Africa is credited with MLM experience.
The Twitter profile of Verity's discloses marketing material for The Worlds Biggest Buying Club (2011, not functioning now). However, apart from the record of attendance at a DSA South Africa event in 2015, nothing could be found to confirm Verity's MLM credentials.
Read further for a full review of the DuePoint MLM opportunity.
DuePoint Review

DuePoint asserts itself to be a division of Constantia Insurance Company Ltd on their website. it is a registered Financial Services Provider FSP 31111.
While publishing this review, the Constantia website was down. However, through gathered information it has been found out that it's an independent financial advice company based in South Africa.
Products of DuePoint
The products of Constantia featured on the DuePoint website include:
Access Wealth: R100 ZAR monthly tax-free investment account & personal accident policy for R299 ZAR ($22.50 USD)
Wealth Guard: R1.1 million ZAR ($82,898 USD) personal accident cover for R274 ZAR ($20.65 USD)
Wealth Points is a R274 ZAR ($20.65 USD) membership subscription. It is a service providing access to diverse third-party buyers' club partners.
Thepartners include an ISP, travel agency, car dealership, voucher providers, home appliance retailer, hair dryer retailer, eCommerce platforms, personal fitness trainer and hair salon.
Though it is not clarified on the DuePoint website, assumingly, each subscription is monthly recurring.
The Compensation Plan of DuePoint
A R27.50 ZAR commission is generated ($2.05 USD) when an affiliate of DuePoint sells a subscription to a retail customer or enlisted affiliate,.
The commission is monthly recurring for the life of the subscription.
To be eligible for commissions, an affiliate of DuePoint must sell at least 1 subscription to 3 enlisted affiliates.
In spite of a R27.50 ZAR commission produced on every subscription sale, how much an affiliate of DuePoint really receives is decided by a unilevel compensation structure.
An affiliate is placed at the top of a unilevel team by a unilevel compensation structure. Every personally enlisted affiliate is put directly under them (level 1).
When any level 1 affiliate enlists fresh affiliates, they are put on level 2 of the original affiliate's unilevel team.
When any level 2 affiliate enlists fresh affiliates, they are put on level 3 and so on down a theoretical infinite number of levels.
The amount of unilevel levels an affiliate of DuePoint can earn is determined by how many affiliates they've personally enlisted.
One enlisted affiliate unlocks the 1st level of the unilevel team, 2 enlisted affiliates unlocks the 2nd level of the unilevel team and so on.
On each level of the unilevel team, the subscriptions sold produce a percentage multiplier that is used to work out specific commission rates for a subscription payment on that particular level.
level 1 (personally recruited affiliates): 200% multiplier (27.50*2) amounting to a R55 ZAR commission ($4.15 USD)
level 2: 200% multiplier amounting to a R55 ZAR commission ($4.15 USD)
level 3: 100% multiplier amounting to a R27.50 ZAR commission ($2.05 USD)
level 4: 80% multiplier amounting to a R22 ZAR commission ($1.65 USD)
level 5: 40% multiplier amounting to a R11 ZAR commission (80 cents USD)
level 6: 20% multiplier amounting to a R5.50 ZAR commission (40 cents USD)
level 7: 8% multiplier amounting to a R2.20 ZAR commission (17 cents USD)
level 8  and deeper: 4% multiplier amounting to a R1.10 ZAR commission (8 cents USD)
XP Rewards
DuePoint awards affiliates who follow a preset career path with XP Rewards as shown in a corporate presentation video.
XP Rewards include cars, cash, holidays, prizes, and even tools that will advance the development of your channel (downline).
XP Rewards are given out based on points. Nevertheless, DuePoint do reveal the specifics of how points are awarded or for what reason.
DuePoint Membership
The affiliate membership of DuePoint is linked to the purchase of one or more subscriptions.
The affiliate membership DuePoint costs between R274 to R847 ZAR monthly ($20.65 to $63.80 USD).
Summing Up
In spite of its affiliates being paid to sell Constantia Insurance Company Limited and Buyer's Club subscriptions, the company is adamant that its affiliates don't sell.
An affiliate downline is referred to as a channel by DuePoint. It is apparantely built by recruiting affiliates and them buying subscriptions.
This happens through sales. It is unclear as to why DuePoint insist otherwise.
Apparently, the investment aspect of the Access Wealth subscription is regulated through Constantia Insurance's Financial Services Provider license.
The way in which the DuePoint compensation plan is presented with different percentage multipliers sounds new. But with a fixed rate per subscription, sale can easily be presented with real numbers on each level.
The legitimacy of the plan depends on how many DuePoint subscriptions are sold to retail customers.
The 18 minute official DuePoint presentation does not mention retail subscription sales.
It is focused entirely on affiliate recruitment. DuePoint refers it as a channel building excercise.
All through the presentation the company is quite obvious about how DuePoint should be marketed.
As mentioned, 3 product owners must be linked to you directly for the purpose of calculating your returns.
Leaving out the issue of DuePoint referring to commissions as returns, it is obvious it expects its affiliates to market the business opportunity, not the subscription services.
Considering this, the company is right that DuePoint seemingly does not involve sales.
It places DuePoint in pyramid scheme territory potentially, in case the majority of subscriptions are held by affiliates and not retail customers.
You can verify this by clarifying how many non-affiliate subscription sales your potential upline have sold versus affiliate subscriptions.
Approach cautiously.
Aaron and Shara What Do You Suggest?
That being said, if you have never marketed online or offline before, finding people could be very difficult for you.
We know when we first started trying to make money online, we failed miserably and we had no idea how to recruit.
That is why, we first started out by learning how to become a good marketers, but you don't have to be a good marketer at all!
We learned how to make money online WITHOUT being great marketers (Click Here To Stay Updated, And To Find Out More about HOW)!
If you don't want to be in a business that requires you to host home parties or call all your friends and recruit your family to buy your stuff no worries.
We will keep you updated where you can build a business online where you don't have to recruit anyone.
Click Here To Check This Out And See What We Mean
You will learn step by step on how to build a profitable business online WITHOUT having to market or recruit anyone else!
Follow Us on Social Media Below (We are a Real People :)):
Subscribe To Our YouTube Channel Here
Thanks,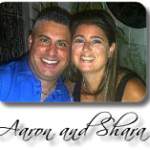 "Results Not Typical" this PROOF of payment doesn't guarantee that you will do the same, but shows you what is possible with some elbow grease and a can do attitude.