Welcome to our FCB Trade Review!
There has been some buzz about this company so we decided to investigate what it was all about…
Some say it's a scam while others FCB Trade reviews are saying legit so what is it?
The good news is we are going to walk you through the company, products and compensation plan so you can make the right decision.
Let's dig into this FCB Trade review…
FCB Trade Review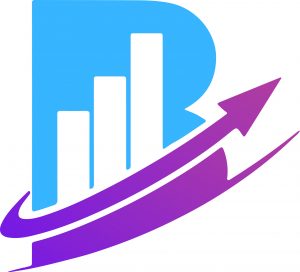 FCB Trades is a Multi-Level Marketing firm which as per companies' website has its roots in Norway. The company on their website is boasting of providing services like an Incorporation Certificate from the UK and alongside providing trademark registration services for the Netherlands.
The company domain ("fcbtrades.nl") shows the inception of the firm in 2019. We are not sure how legitimate the company is.
The leadership Board:
It appears that the team who is running the company doesn't seem to exist. If anyone knows any different, please let us know in the comments below. Having a solid foundation of leadership is the base of any company. Its leadership and the falsifying of the same should raise everybody's eyebrows who is interested in getting on board with the company.
The team without a captain can lose, but it can be worse if it's being led with many captains as it will be incomplete disarray. So, looking at the track of the company it would be advisable to think about what you are doing before you plan to invest in such a company.
Important Features of FCB:
Products: – Membership Offers. With no real retail product on offer, the company is banking on its Membership offering plan. Where the referral work is a basis of securing the earnings.
Earnings & Compensation:
The key feature of the members associated with the company are: –
Investment: – An initial investment of $50 to a maximum of $ 10000 can earn you a place as a member.
Return of Investment: -1.5 % ROI daily that it's paid daily extending to 220 days with 330% earnings which is astoundingly high
Compensation Plan:
Affiliates Commission:
In other terms the referral commission. The 7% commission on the overall investment made by the new member is paid out to the members joining them.
Residual Commission:
The structure is based on the binary tree structure. The more in the downline tree the better the result.
The frontline member has to add to a member in the tree which is divided into two parts. The tree is on the basis of 2X2 where the number at the bottom as no limits. The calculation is on the weaker side in the tree line where on the total investment the front line affiliate gets 7% of the funds invested.
The smaller investment is subtracted from bigger after the payout where the residual is carried forward.
Matrix Based Commission
The documentation mentions a 2X2 matrix. The return as mentioned by FCB Trades is a 24% bonus.
The most important part is:
a) 24% bonus return on how and when is not mentioned
b) Re-Entry into the matrix.
c) Cycler Cost of $100 (not sure whether it will be credited with the additional funds of $300 on filling the 6 available positions)
Rank Based Bonus:
The residual commissions are based on 8 Categories. From Bottom to Top
Bronze: (Recruit 2 members and get $2000 in ongoing commissions). $500 or an iPhone 7+.
Silver: (Recruit 2 Pro Ranked Members and $4000 in ongoing commissions). $1000 or an iPhone 9.
Gold: (Recruit 3 Pro Ranked Members and $8000 in ongoing commissions). $2000 or an iPhone X.
Diamond: (Recruit 4 Pro Ranked Members, have another 4 Pro Ranked members & 1 investor to generate revenue of $12000 in ongoing commissions) $3000 or an iPhone Macbook.
Blue Diamond: (Recruit 6 Pro Ranked Members, have another 6 Pro Ranked Members & 2 investors to generate revenue of $16000 in ongoing commissions) $4000 or MacBook Pro.
Black Diamond: (Recruit 8 Pro Ranked Members, have another 8 Pro Ranked Members & 3 investors to generate revenue of $20000 in ongoing commissions) $8000 or a Family Trip To Hawaii.
Crown Diamond: (Recruit 10 Pro Ranked Members, have another 10 Pro Ranked Members & 5 investors to generate revenue of $ 50,000 in ongoing commissions) $20,000 or your dream car.
President: (Recruit 12 Pro Ranked Members, have another 12 Pro Ranked Members & 7 investors to generate revenue of $ 150,000 in ongoing commissions) $6000 and 1% share in the corporate-wide revenue volume .
We do not see any qualification of what makes up a Pro Ranked Member and an Investor Ranked Member.
FCB Trade Review – Conclusion:
FCB claims "The simplest way to earn cryptocurrency", is joining their company.
FCB Trades has not provided any proof it has qualifying documentation in any country that has securities regulation.
From what we can see, and in our opinion the only verifiable source of revenue coming into FCB Trades are funds from new people joining. We have yet to see any proof of trading. If anyone reading this sees any differently, please let us know in the comments, and we will gladly update our review.
Aaron and Shara What Do You Suggest?
That being said, if you have never marketed online or offline before, finding people could be very difficult for you.
We know when we first started trying to make money online, we failed miserably and we had no idea how to recruit.
That is why, we first started out by learning how to become a good marketers, but in this business you don't have to be a good marketer at all!
This is the business where we learned how to make money online WITHOUT being great marketers
If you don't want to be in a business that requires you to host home parties or call all your friends and recruit your family to buy your stuff no worries.
We have the perfect business for you where you don't have to recruit, you don't have to own any product if you don't want to.
You will learn step by step on how to build a profitable business online WITHOUT having to market or recruit anyone else!
Anyways, we hope you enjoyed the Review.
Please comment below if you are part of this company as our readers would love to know how you are doing. Also, if there are any products or companies out there you want us to review please let us know!