Looking for a Mind Capital Review? You're in the right place. Today we are looking at Mind Capital and we are going to share our full review. If you're wondering whether it's a scam or a legit company keep reading as we will reveal everything. Also we are not an affiliates for Mind Capital so you can expect and honest review and not just another sales pitch like other reviews do!
Mind Capital Review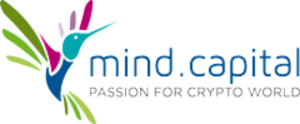 Mind Capital is a business entity operating in the crypto MLM niche.
Although its website offers no contact information, its official marketing material says that it would be opening offices in Madrid, Spain by December 2019.
They identify their CEO as Gonzalo Garcia-Pelayo and Mind Capital's official marketing material labels Garcia-Pelayo as a gambling expert. His main claim to fame is his reported reputation for beating roulette by studying roulette wheel flaws.
So far, we can find no proof that Garcia-Pelayo has any MLM or cryptocurrency credentials or history. It's therefore strange that he is now heading an MLM crypto company. This irregularity makes it clear that he has others working with him.
Below is our detailed review of the Mind Capital MLM opportunity.
Mind Capital's Products
We found no evidence that Mind Capital has any products or services that can be retailed. Rather, its affiliates can only market the Mind Capital affiliate membership to others.
Mind Capital's Compensation Plan
Affiliates of Mind Capital can invest anything from $100 to $100,000. They are promised daily ROI of 0.5% to 1.5% on their investments.
They receive commissions when they recruit new members who invest as well.
Residual Commissions
Affiliates are paid residual commissions following a unilevel team compensation structure which places one affiliate at the top of a team.
As Mind Capital affiliates recruit others, their recruits are placed directly under them to form level 1 of the team.
When level 1 affiliates succeed in recruiting new affiliates, the new ones are also placed directly next under them to form level 2 of the top affiliate's unilevel team.
Personally recruited affiliates of level 2 affiliates are then placed directly next under them to form level 3 of the same unilevel team, and the structure continues to grow on and on to a theoretical indefinite number of team levels.
Affiliates are limited to receiving commissions only up to level 10. These commissions are calculated based on a percentage of returns paid out across the entire unilevel team in the following manner:
level 1 (for personally recruited affiliates) they get 8%,
level 2 gets 4%,
levels 3 and 4 affiliates (must generate a minimum of $5000 in downline investment volume) to get 3%,
levels 5 and 6 affiliates (must generate a minimum of $15,000 in downline investment volume) to get 2%,
levels 7 and 8 affiliates (must generate a minimum of $50,000 in downline investment volume) to get 2%,
levels 9 and 10 affiliates (must generate a minimum of $100,000 in downline investment volume) to get 2%.
Joining Mind Capital
Eligibility for Mind Capital affiliate membership is based on a minimum investment of $100.
Affiliates are asked to fund their Mind Capital investments through bitcoin, but credit card payments are also accepted.
We found that when affiliates are joining Mind Capital, their credit card payments are first converted to bitcoin before being manually transferred by a new affiliate. In addition, withdrawal requests are paid in bitcoin.
Mind Capital Review – Conclusion
Mind Capital states that it gets external revenue by means of AI algorithms that are developed to find buying and selling opportunities. Although, this sounds like the usual "trading bots" that MLM crypto companies claim to use. Is there any truth to this or not?  That is for you to decide.
In our opinion we can find no evidence that Mind Capital has external sources to pay their affiliates. If anyone can prove any differently, please leave the proof in the comments below.
Added to that, the company has a link on its website where potential investors can "see the system in action."
They claim that users can access this feature from their control panel, in real-time to see how the AI algorithms work to find investment opportunities. Viewers also get to see the profitability obtained in every operation performed.
Curiously, when we clicked on this button, it just redirects us to the affiliate's login page.
That being said, it doesn't take much for anyone to claim that they have a profitable trading venture, so there is no proof that Mind Capital is actually trading in anything tangible to pay its affiliates.
For example, though the company claims several times that it has been developing this Artificial Intelligence trading bots for years and that the bot generates up to 1.5% daily, then why are they asking for your money?
In one of its claims, Mind Capital states that this trading bot came after years of research and development (R&D) combined with the latest technology to benefit investors. Elsewhere, they mentioned that their platform has been under R&D for quite some time and their results have been positive so far.
That makes us wonder – if that was really the truth, then why come online looking for measly $100 investments? We think it makes more sense to just continue the alleged success and keep all the profits.
The company also says that the profits received daily are shared among the investors the next day, and Mind Capital keeps 35% of those profits for management and maintenance purposes.
So, why go through all the trouble of getting new investors then exchange their massive profits for just 35% of profits generated if they have been doing so well as they would have us believe?
We think that it's either Mind Capital is exaggerating their generated returns, or the bot is non-existent.
Aside from that, though Mind Capital is offering its investors a passive earnings opportunity, we can't find evidence that the company is registered with securities regulators in Spain where it claims to operate. That's interesting because you'll hardly find any country with an active financial market that does not have a securities regulator.
Affiliates are not selling anything other than membership, so all incoming revenue is tied to recruitment. As soon as the recruitment pace slows down, like what eventually happens, Mind Capital too will collapse because of the lack of ROI revenue. Once again, If anyone can prove any differently, please leave the proof in the comments below.
Aaron and Shara What Do You Suggest?
That being said, if you have never marketed online or offline before, finding people could be very difficult for you.
We know when we first started trying to make money online, we failed miserably and we had no idea how to recruit.
That is why, we first started out by learning how to become a good marketers, but in this business you don't have to be a good marketer at all!
This is the business where we learned how to make money online WITHOUT being great marketers
If you don't want to be in a business that requires you to host home parties or call all your friends and recruit your family to buy your stuff no worries.
We have the perfect business for you where you don't have to recruit, you don't have to own any product if you don't want to.
You will learn step by step on how to build a profitable business online WITHOUT having to market or recruit anyone else!
Anyways, we hope you enjoyed the Review.
Please comment below if you are part of this company as our readers would love to know how you are doing. Also, if there are any products or companies out there you want us to review please let us know!