If you are tired of your job try one of these 10 methods to earn a living online.
Gone are the days when making a living required you to physically be there. So long as you have a skill or a product to sell you can pull in a paycheck without ever having to leave your home.
Below you will find a couple of tips on how you can earn a living online, today.
10 Methods To Earn Online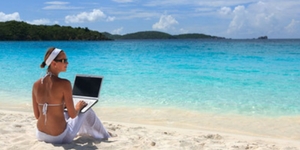 Freelance Work
If you are skilled in an area, any area, someone out there will reimburse you for your expertise. Even offering your knowledge and experience in specific areas is worth money. And if you are looking to augment your income try adding services or bidding on contracts at places like Freelancer or Upwork.
Offer Small Tasks
If you don't want to commit to a longer ongoing service, try sites like Fiverr or TaskRabbit. They let you offer smaller tasks that complete quickly such as fast consults, graphic design or small writing jobs.
Guest Blogging
Put that knowledge of yours to use! Offer to guest post on blogs or sites that cater to your area of expertise. Not all sites pay for guest blogs but some do! Try searching specifically for places that offer paid guest blogging at Guestpost.
Become An Author
It's so easy to self-publish these days that anyone can do it. If there's a topic you have experience in, write a short book about it and have it published on Amazon. Once you have, why not have it printed so you can take it with you as part of your promotional package? CreateSpace will publish your work and allow you to give away physical copies of your work to anyone interested in the services you have to offer.
Writing a book with the experiences you've picked up running your business is simultaneously a great way to help other businesses get off the ground and promote your own at the same time.
Record a Podcast
Not big on writing? No problem! Podcasts are a growing medium which requires very little base investment to get started. Again, if you have experience in any area, you can talk about and record those experiences and share them with others in the same or similar situation as you. Meanwhile, you'll also grow awareness around your services and your brand.
If you raise a large enough listener count you can get sponsors or ads for your show, adding another income stream to what you are bringing in already.
Monetize Your Videos
Maybe you have discovered that a lot of podcasters are recording their shows directly for YouTube or maybe you are already creating video content for your business. Why not upload them to YouTube? If you can cultivate a large enough audience there, with popular how-to videos, for example, you will eventually be able to add advertisements to your channel. In the meantime, you are growing your brand and gaining valuable contacts by interacting with your viewers.
Offer Swag
If you are going to conventions or professional meetings consider bringing along merchandise that promotes your business or brand. And if you are creating them anyway why not share them on CafePress so any interested buyers can search for them even when you're at home. Any occasional sale there is a complete revenue bonus.
Teach What You Know
You are already imparting your expertise in your field in other ways, so why not go full bore and teach an online class? Add a reasonable price for your lessons and you will get paid to promote your business. If you get good at teaching your topic, you will start to see opportunities accrue from your being an authority on the subject.
Teach a Webinar
Similarly, webinars are great for getting in touch with more people as a business while at the same time earning an income and helping people out. This is only too true in fields that are highly sought after. For example, a lawyer with a specialty in business law could host a webinar about the legal complications that small businesses might face. Do you know if your target audience would respond to a paid webinar?
Investments
Finally, do you have a little room in your income? You can multiply that by making smart business investments! AngelList can set you up with small startup businesses who are looking for investors but you could also try the stock market to find an opportunity that fits your means and preferences. Choose wisely and your investments may pay you dividends for years to come.
This year offers a great many ways for you to outright earn a living online or to merely supplement your income from home. Try one or more of these tips out and you will soon discover what sort of additional revenue streams work best for you and you'll grow awareness of your brand or business at the same time!
Aaron and Shara What Do You Suggest?
That being said, if you have never marketed online or offline before, finding people could be very difficult for you.
We know when we first started trying to make money online, we failed miserably and we had no idea how to recruit.
That is why, we first started out by learning how to become a good marketers, but you don't have to be a good marketer at all!
We learned how to make money online WITHOUT being great marketers (Click Here To Stay Updated, And To Find Out More about HOW)!
If you don't want to be in a business that requires you to host home parties or call all your friends and recruit your family to buy your stuff no worries.
We will keep you updated where you can build a business online where you don't have to recruit anyone.
Click Here To Check This Out And See What We Mean
You will learn step by step on how to build a profitable business online WITHOUT having to market or recruit anyone else!
Follow Us on Social Media Below (We are a Real People :)):
Subscribe To Our YouTube Channel Here
Thanks,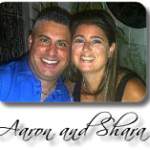 "Results Not Typical" this PROOF of payment doesn't guarantee that you will do the same, but shows you what is possible with some elbow grease and a can do attitude.