Welcome to our 20K BTC review.
We'd like to thank you for taking time to learn about this new thing called cryptocurrency. Some say it's the opportunity of the future. A lot of people are getting into this and making money with it. You're probably here to get involved in the action too. You can make a profit in these kinds of businesses, you just have to learn more about the company's and how they work.
Money is no joke so you should take this – and every other review on our site seriously.
If you're ready, we can start the 20K BTC review!
20K BTC Review

20K BTC's website doesn't specify who runs or owns the business. The domain for the site – "20kbtc.com" – was registered in November of 2017.
After some investigation, we found that the 20K BTC marketing documentation mentions Richard D Raymond as the owner of 20K BTC.
From that point on, it's all confusing. Texas State Bar says that Mr. Richard Raymond is an Attorney:
We also discovered that in 2009 Raymond had a campaign to be the District Attorney of Fort Country. In the end, we have a lawyer on charge of an MLM opportunity.
20K BTC Products
20K BTC doesn't offer any products or services on retail,  members can only sell the company's memberships. If you would like to find out more about a company that has an amazing retail product, we did a review one here.
Stay Updated With Exclusive Information About Cryptocurrency
This Will NOT Be Anything We Post Here!
20K BTC Compensation Plan
20K BTC members pay a $299 subscription in BTC. They pay commissions when members recruit more affiliates that keep the cycle going. The payment occurs through a binary tree structure.
A binary tree structure in 20K BTC sets a member on top of a binary tree, then it divides into two:
Level one of the 20K BTC binary tree can carry two positions. Level two of the tree gets created when the first two positions break into two again (4 positions in total).
Each other level in 20K BTC after that gets created if needed, taking into note that subsequent levels have twice the positions as the prior level.
The binary tree is loaded through direct and indirect recruitment. There's no limit on how far can a binary tree grow.
If a recruit on the left side of the tree is matched with a recruit on the right, 20K BTC says that the affiliate earns around $100 in BTC.
20K BTC Members have a cap on their daily commissions, that cap is set to thirty matches on recruits, that's about 60+ recruits per day.
20K BTC – Joining In
20K BTC yearly subscription costs $299 paid in BTC only.
The Final Word on 20K BTC
The 20K BTC makes sure you know – when you start reading about their compensation plan – that they don't sell distributorship, franchise, security or a business opportunity.
Besides, 20K BTC's site doesn't provide advice about security, investment, legal matters or taxes. But, be warned that their business model is not what they say it is. The site states exactly this:
"No compensation is paid for enrolling new Affiliates. THERE IS NO GUARANTEE OF INCOME WHATSOEVER!
20K BTC affiliate's income is derived from personal membership sales and from the membership sales made by their left and right teams of Affiliates."
That point where they speak about affiliate sales? That's payment for recruitment – That makes the 20K BTC company a pyramid scheme.
20K BTC doesn't sell anything to customers, their compensation plan clearly states that members should pay a subscription and recruit others to do the same.
Pyramid schemes work as long as recruitment continues, this applies to the binary tree as well. Every pyramid eventually collapses, and this one is no exception.
It's no secret that most participants won't get their subscription money back when that happens. If you feel bad about who'll lose their money, you'll feel even worse knowing that Mr. Raymond is one of the few people that will run away with the money that everyone else invested.
Pyramid schemes are illegal in the US, that makes one wonder why a lawyer – in practice – decided to start one to begin with. I'd keep away from 20K BTC if we were you, for morality's – and your money's – sake.
Stay Updated With Exclusive Information About Cryptocurrency
This Will NOT Be Anything We Post Here!
Aaron and Shara What Do You Suggest?
That being said, if you have never marketed online or offline before, finding people could be very difficult for you.
We know when we first started trying to make money online, we failed miserably and we had no idea how to recruit.
That is why, we first started out by learning how to become a good marketers, but you don't have to be a good marketer at all!
We learned how to make money online WITHOUT being great marketers (Click Here To Stay Updated, And To Find Out More about HOW)!
If you don't want to be in a business that requires you to host home parties or call all your friends and recruit your family to buy your stuff no worries.
We will keep you updated where you can build a business online where you don't have to recruit anyone.
Click Here To Check This Out And See What We Mean
You will learn step by step on how to build a profitable business online WITHOUT having to market or recruit anyone else!
Follow Us on Social Media Below (We are a Real People :)):
Subscribe To Our YouTube Channel Here
Thanks,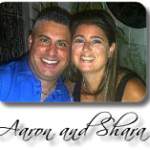 "Results Not Typical" this PROOF of payment doesn't guarantee that you will do the same, but shows you what is possible with some elbow grease and a can do attitude.