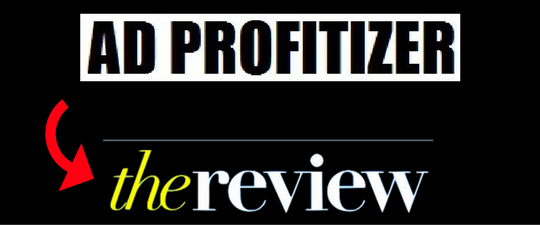 Welcome to our Ad Profitizer Review!
200% ROI Ad Pack Ponzi Scheme
Ad Profitizer Review
Ad Profitizer was founded in July of this year and is operated by Nigel Dolgado from Portugal.
On Ad Profitizer website Dolgado claims he has 'been very involved in several online advertising programs since the year 2007'.
However, I was not able to confirm Dolgado's claims. Outside of the data provided on the Ad Profitizer website, Dolgado does not even seem to exist.
Alexa presently estimates that Brazil is the main source of traffic to the programs website (42%), signifying that this might in fact be where Ad Profitizer is being run from.
As always, if an MLM company is not openly upfront about who is running or owns it, think long and hard about joining and/or handing over any money.
Ad Profitizer Product Line
It's very unfortunate Ad Profitizer has absolutely no retailable products or services, with affiliates only able to market Ad Profitizer affiliate membership itself.
Once you are signed up, Ad Profitizer affiliates invest in "Ad Packs" to participate in the attached income opportunity.
Together with each Ad Pack investment are a succession of advertising credits, which can be used to display advertising on the Ad Profitizer website.
Ad Profitizer Compensation Plan
Ad Profitizer affiliates invest $1.00 in Ad Packs on the guarantee of a 150% to 200% ROI.
How much of a ROI is paid out is determined by how much an Ad Profitizer affiliate invests.
Basic Plan – invest $5 to $500 and earn a 150% ROI (max 2.5% a day), 20% of all ROI payments must be reinvested
Gold Plan – invest $501 to $2000 and earn a 165% ROI (max 3% a day), 25% of all ROI payments must be reinvested
Platinum Plan – invest $2501 or more and earn a 200% ROI (max 4% a day), 30% of all ROI payments must be reinvested
Referral commissions are accessible on funds invested by downline affiliates, paid out on up to 3 levels of recruitment (uni-level):
Basic Plan – 6% on level 1 (personally recruited affiliates) and 4% on level 2
Gold and Platinum Plans – 6% on level 1, 4% on level 2 and 2% on level 3
Joining Ad Profitizer Program
Ad Profitizer affiliate membership is free.
Participation in the income opportunity requires a minimum $5.00 investment.
Our Bottom Line?
Nigel Dolgado claims that he has joined numerous programs, sites that pay and others that were pure scams intended to enrich the administrators.
Dolgado has lost money in countless MLM underbelly scams and is now looking to scam others with his own opportunity.
Dolgado states:
"I know that the need for advertising is an ever growing need so I thought what if I could combine my efforts with some of my friends ( Jose Pilho From Brazil And Virginia Andy From Canada ) towards building a long term sustainable online advertising and revenue sharing program that offers affiliates the opportunity to advertise their businesses online while simultaneously earning a stable long term passive income revenue."
"A program that is backed by extra outside income generating revenue streams like the stock exchange trading and the profitable ecurrency exchange business."
The company, of course, provides no evidence whatsoever of any external sources of revenue. Affiliate investment is the only confirmable source of revenue entering Ad Profitizer.
Constant 3% to 4% daily ROIs are pretty much impossible. If Dolgado and friends were able to produce such a return, even a modest bank loan would produce a fortune within a few years.
Ad Profitizer – Our Conclusion
Bottom Line:  All Ad Profitizer is doing is using newly invested funds to pay off existing investors. This makes it a Ponzi scheme.
As with all Ponzi schemes, once the newly invested funds runs out, Ad Profitizer will be unable to meet its advertised ROI liabilities.
They will more than likely string affiliates along for a bit with backoffice money, and then once withdrawal requests are delayed and/or denied, it's basically over.
Aaron and Shara What Do You Suggest?
That being said, if you have never marketed online or offline before, finding people could be very difficult for you.
We know when we first started trying to make money online, we failed miserably and we had no idea how to recruit.
That is why, we first started out by learning how to become a good marketers, but you don't have to be a good marketer at all!
We learned how to make money online WITHOUT being great marketers (Click Here To Stay Updated, And To Find Out More about HOW)!
If you don't want to be in a business that requires you to host home parties or call all your friends and recruit your family to buy your stuff no worries.
We will keep you updated where you can build a business online where you don't have to recruit anyone.
Click Here To Check This Out And See What We Mean
You will learn step by step on how to build a profitable business online WITHOUT having to market or recruit anyone else!
Follow Us on Social Media Below (We are a Real People :)):
Subscribe To Our YouTube Channel Here
Thanks,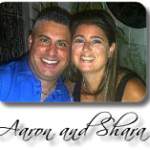 "Results Not Typical" this PROOF of payment doesn't guarantee that you will do the same, but shows you what is possible with some elbow grease and a can do attitude.