AdsOptimal Scam Alert
Publishers' Hard-Earned Money on Hold
In 2016, AdsOptimal became one of the best upcoming AdSense alternatives. Countless publishers made loads of money using AdsOptimal ads. Conversely, things appear to be changed in 2017. AdsOptimal has suspended their service and all payments are on hold for at least the past month.
AdsOptimal Review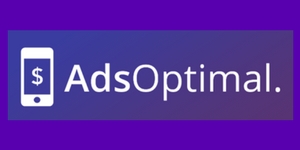 Be aware that if you are a publisher with AdsOptimal, you should remove their ads right away. You are more than likely not going to get paid.
Scams such as this one are nothing new to the online world. I have actually seen many such scams in the past where advertising networks shut down and publishers never get paid the money owed to them.
This is the recent message another publisher received from the AdsOptimal team and it appears as though they might be coming back.
Dear AdsOptimal Publisher,
We have heard from many of you over the past couple weeks about your frustration about whether or not you will be receiving payment this month. We wanted to provide an update on the latest information and assure you that we are truly doing everything possible to get payment to all publishers that have followed our terms of service.
To provide more context, our network payment is currently delayed because of suspicious traffic from several publishers in our network. This suspicious activity includes bot traffic and invalid placements and activities. Due to the amount of suspicious traffic this month, our advertisers are currently withholding payment. This unfortunately is impacting our payment schedule for the whole network. Without receiving money from our advertisers, we do not have money to pay out our publishers.
We are working with our advertisers to finalize and process payments, removing this suspicious traffic from their accounts. We are half way through the process and will give you an update once we have it. We are working hard to ensure the problem is solved and AdsOptimal can return to providing you amazing ads. Thanks for your patience.
Thanks,
AdsOptimal Team
For now this is what their website says:
"All advertiser payments are currently delayed. We apologize for this. Once we receive payment from our advertisers, we'll process your payment as soon as we can."
AdsOptimal – Our Thoughts
I truly hope for the sake of all those bloggers & publishers who are still waiting for payment that they get their issues resolved and they pay. Nonetheless, my suggestion for you right now is to remove their ads & look for something else to replace them with.
Alternative Ads
Here are 2 decent alternatives that I can recommend:
UberCPM
Media.net
Aaron and Shara What Do You Recommend?
That being said, if you have never marketed online or offline before, finding people could be very difficult for you.
We also think the startup cost of $100-$999 is pretty steep.
We know when we first started trying to make money online, we failed miserably and we had no idea how to recruit.
That is why, we first started out by learning how to become a good marketers.
This is the business where we learned how to become strong marketers
If you don't want to be in a business that costs $199-999 to start and requires you to host home parties or call all your friends and family to buy your stuff no worries.
We have the perfect business for you where you don't have to recruit, you don't have to own any product and oh did we mention it's ONLY $1 to start!!!
The main reason for it is you will learn step by step on how to build a profitable business online and they even cover you for products so you don't have to create anything yourself…
You will also get a one on one business coach to help you every step of the way.
Anyways, we hope you enjoyed the Review. Please comment below if you are part of this company as our readers would love to know how you are doing.
Also, if there are any products or companies out there you want us to review please let us know!
Take A Look At Our Results:

Take a look at our team members results:
Follow Us on Social Media Below (We are a Real People :)):
Subscribe To Our YouTube Channel Here
Thanks,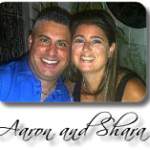 "Results Not Typical" this PROOF of payment doesn't guarantee that you will do the same, but shows you what is possible with some elbow grease and a can do attitude.