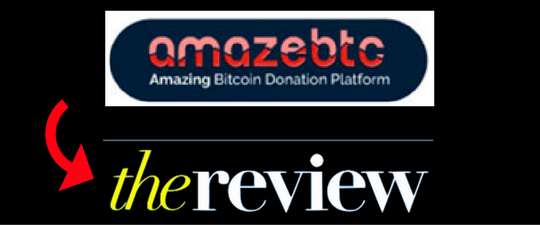 Thanks for reading our AmazeBTC Review!
It is always smart fully research a company prior to investing your money.
I will go over the company, the products and the compensation plan.  Then I will give you my final conclusion.
AmazeBTC Review – Company
I was not able to find any information whatsoever on the company website relative to who owns or operates AmazeBTC.
AmazeBTC is a network-based platform which is managed by MegaBTCSolutions.
Registered on October 6, 2016, the Amaze BTC website domain registration is set to private.
By searching Facebook, I found that the official Amaze BTC page specified one administrator by the name of Iresh Marsov.
Nevertheless, this profile was only created on November 1st, so that could possible raise a red flag.  Let's see.
It appears that the main source of traffic to the website comes from Spain, which could indicate that the person running AmazeBTC is based out of Spain.
As I always say, if a company is not completely upfront about who is running the business, you should think twice before investing your money.
AmazeBTC Product Line
My research found that AmazeBTC does not offer any retail products or services.
Affiliates who join AmazeBTC are only able to market AmazeBTC the affiliate membership.
AmazeBTC Compensation Plan
The compensation plan presented by AmazeBTC is a structure that has affiliates gifting each other with bitcoin via a 2×5 matrix.
This 2×5 matrix places an affiliate at the top of the matrix and has two spots directly underneath them.
These first two spots make up the first level of the matrix and the second level is made by adding another 2 spots underneath those first 2, for a total of 4 positions.
Levels 3-5 of the matrix are completed in the same way, with a finished matrix holding 62 positions.
An Amaze BTC affiliate completes their compensation plan with a gift of 0.055 BTC to the affiliate who sponsored them.
When this payment is made, the affiliate is then qualified to receive 0.055 BTC from the 2 sponsored affiliates on the first level of their matrix.
The payments between affiliates after this initial one are as follows:
Level 1 – Donate 0.055 BTC to the affiliate who recruited you and receive 0.055 BTC from two affiliates
Level 2 – Donate 0.1 BTC and receive 0.1 BTC from four affiliates
Level 3 – Donate 0.3 BTC and receive 0.3 BTC from eight affiliates
Level 4 – Donate 2 BTC and receive 2 BTC from sixteen affiliates
Level 5 – Donate 16 BTC and receive 16 BTC from thirty-two affiliates
Joining AmazeBTC – Payment
The cost to join AmazeBTC is completed by a  0.055 BTC gifting payment that is made to the affiliate who sponsored you.
In order to fully participate in the AmazeBTC compensation plan, it will cost an affiliate 18.455 BTC.
Our AmazeBTC Conclusion
Let's just say this first of all – When you hear things such as "peer to peer or "member to member", most every time it is a cash gifting scheme.
There are no retail products or services, just members promoting the compensation plan.
The main objection is to just to get into the matrix and hope to sponsor people who do the same.
As always, when recruitment dies down, the company will disappear.
Bottom line – Because the owners kept themselves unknown, they will just start up another scam like AmazeBTC.
Aaron and Shara What Do You Suggest?
That being said, if you have never marketed online or offline before, finding people could be very difficult for you.
We know when we first started trying to make money online, we failed miserably and we had no idea how to recruit.
That is why, we first started out by learning how to become a good marketers, but you don't have to be a good marketer at all!
We learned how to make money online WITHOUT being great marketers (Click Here To Stay Updated, And To Find Out More about HOW)!
If you don't want to be in a business that requires you to host home parties or call all your friends and recruit your family to buy your stuff no worries.
We will keep you updated where you can build a business online where you don't have to recruit anyone.
Click Here To Check This Out And See What We Mean
You will learn step by step on how to build a profitable business online WITHOUT having to market or recruit anyone else!
Follow Us on Social Media Below (We are a Real People :)):
Subscribe To Our YouTube Channel Here
Thanks,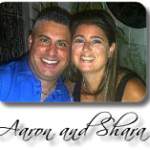 "Results Not Typical" this PROOF of payment doesn't guarantee that you will do the same, but shows you what is possible with some elbow grease and a can do attitude.