Thanks for reading our Asirvia Review! Saivian ROI Model Attached to Subscriptions.  There is absolutely no information whatsoever on the Asirvia website signifying who owns or runs this business.
In fact, at the time of this review, the Asirvia website is nothing more than an email capture page.
The Asirvia website domain, asirvia.net, was registered on December 10, 2016. Donald LaPlume is listed as the owner, with an address in Vermont.
Asirvia Review – The Company

Further research reveals LaPlume is one of three Asirvia co-founders, along with Don Smith and Kevin Marino.
Before founding Asirvia, all three co-founders were involved in Saivian.
Saivian launched in 2015. Members paid $125.00 every 28 days and based on recruitment of new Saivian Members, they were capable of earning a daily ROI of up to $3,000.00.
Around a year after launching, Saivian seems to have slowed down, provoking LaPlume, Smith and Marino to jump ship and launch Asirvia in 2016.
Read on for my complete review.
Asirvia Product Line
Asirvia markets third-party services which they assert are "true solutions for real life".
Services existing via Asirvia can either be bought stand-alone or in a package bundle.
Tax Minimizer Pro – $39.00 per month
Money Mastery – $20.00 per month
Mobile Savings App – $24.00 per month
Home Tech Support 24/7 Unlimited – $29.00 per month
ID Theft Premium Protection – $25.00 per month
Credit Monitoring Ultimate – $29.00 per month
Online Data Backup Pro – $19.00 per month
Total Family Internet Protection Pro – $19.00 per month
TeleHealth MD 24/7 Unlimited – $34.00 per month
Roadside Assistance Xtra – $19.00 per month
Multimedia Group Messaging Pro – $24.00 per month
Over bundle package subscriptions, Asirvia retail customers and members can pay for six or all of the services available:
Basic Package – any six services (includes RX Pharmacy Savings Card) for $99.00 per month
True Solutions Package – all eleven services above plus "Live Life U" and the RX Pharmacy Savings Card for $169.00 per month
Asirvia Compensation Plan
The Asirvia compensation plan pays members to sell service subscription packages to retail customers and recruited members.
First Month Package Subscription Commissions
Asirvia members earn $25.00 when they sell a Basic Package and $50.00 when they sell a True Solutions Package.
For individual service subscriptions a 25% commission is paid.
A residual subscription commission of is paid through a uni-level compensation arrangement.
A uni-level compensation arrangement puts a member at the top of a uni-level team, with each personally recruited member placed directly underneath them (level 1).
If a level 1 member recruits new members, they are put on level 2 of the original member's uni-level team.
If a level 2 member recruits new members, they are put on level 3 and so on and so forth down a hypothetical countless number of levels.
Asirvia caps the residual subscription commission at 5 levels, with how much a member earns determined by which package is sold:
the Basic Package pays a $2.50 residual commission across five levels
the Total Solutions Package pays a $5.00 residual commission across five levels
There does not seem to be a residual commission paid on individual service subscriptions.
Take Note: This commission is only paid out on the first month of the subscription.
The same commission is paid irrespective of whether a retail customer or recruited member buys the package.
Residual Package Subscription Package Commission
Using the same uni-level compensation arrangement as First Month Package Subscription commissions, an Asirvia member earns 10% every month for the life of the subscription.
A 5% level 2 residual monthly subscription commission is also paid.
Member Ranks
Member – sign up as an Asirvia member (no MLM commissions)
Associate – sell and maintain three package subscriptions, recruit three Members and produce $1,000.00 monthly GV
Senior Associate – produce $4,000.00 monthly GV
Leader – produce $10,000.00 monthly GV
Senior Leader – produce $20,000.00 monthly GV
Manager – produce $30,000.00 monthly GV
Senior Manager – produce $50,000.00 monthly GV
Regional Manager – produce $75,000.00 monthly GV
Director – produce $100,000.00 monthly GV
Senior Director – produce $150,000.00 monthly GV
Regional Director – produce $200,000.00 monthly GV
Executive – produce $300,000.00 monthly GV
Senior Executive – produce $600,000.00 monthly GV
Regional Executive – produce $1,000,000.00 monthly GV
Vice President – produce $1,500,000.00 monthly GV
Senior Vice President – produce $2,500,000.00 monthly GV
Regional Vice President – $5,000,000.00
Ambassador – produce $7,500,000.00 monthly GV
Global Ambassador – produce $10,000,000.00 monthly GV
GV stands for "Group Volume" and is subscription package volume produced by an Asirvia member and their downline.
Also Take Note: No more than 34% of the required monthly GV at any rank can come from any one uni-level recruitment leg.
Daily Commission
Asirvia members receive a daily commission based on their member rank as follows:
Associate – $1.00
Senior Associate – $4.00
Leader – $10.00
Senior Leader – $20.00
Manager – $50.00
Senior Manager – $75.00
Regional Manager – $100.00
Director – $150.00
Senior Director – $200.00
Regional Director – $300.00
Executive – $500.00
Senior Executive – $750.00
Regional Executive – $1,000.00
Vice President – $1,500.00
Senior Vice President – $2,000.00
Ambassador – $2,500.00
Global Ambassador – $3,000.00
Matching Bonus
Asirvia members at the Associate and higher ranks receive a matching bonus on commissions earned by downline members.
Based on an Asirvia member's rank, the Matching Bonus can be earned on up to 4 levels of recruitment:
Associate and Senior Associate – 25% on level 1 (personally recruited members)
Leader and Senior Leader – 25% on level 1 and 10% on level 2
Manager to Regional Manager – 25% on level 1, 10% on level 2 and 5% on level 3
Director to Regional Director – 25% on level 1, 10% on level 2 and 5% on levels 3 and 4
Executive and higher – 25% on level 1, 10% on level 2 and 5% on levels 3 to 5
Joining
Asirvia membership is presently completed by the purchase of a $149.95 Founders Club.
My Conclusion
The main compliance issue with Saivian was the daily ROI paid on recruitment.
Regrettably, Asirvia has retained this tricky component.
In Saivian, the daily ROI paid was tied to a $125.00 fee every 28 days.
In Asirvia, this fee is now tied to service package subscriptions and is based on total subscription volume over recruited members.
This is similar to WakeUpNow's business model, which attached a mish-mash of third-party services to a monthly subscription fee.
Many of the services bundled with Asirvia's monthly subscription are the same or similar to what WakeUpNow was offering.
This is important, simply because what we learned when WakeUpNow failed. Typically it's only members who purchase these types of subscriptions..
From a retail viewpoint, whatever savings might be realized are usually overshadowed by an ongoing monthly cost of $99.00 or $169.00.
There are going to be statistical irregularities, but unless you are already paying more for the services offered, you're probably going to be better off just saving your money.
So the question is: Who will be purchasing Asirvia subscription packages and why? And, that brings us to the daily ROI.
If an Asirvia member sells 3 packages to recruited members or retail customers, their own package is free.
Removal of retail for the reasons above, this efficiently decreases Asirvia to a "sign up and recruit 3 members on package subscriptions" opportunity.
Do this, get your recruits to do the same and over time you will build your daily ROI payout.
There are two primary problems with this. First and foremost – it's a securities offering. Asirvia members are paying a fee and collecting a passive daily ROI.
There is no clue anywhere on the Asirvia website, or in their compensation plan videos, that the company has registered with the SEC to offer securities in the US.
Secondly, if the mainstream of revenue is being sourced from members, the daily ROI would chiefly be the recycling of new member funds to pay existing Asirvia members a daily payment.
In this scenario, Asirvia is operating as a Ponzi scheme.
Retail subscriptions would prevent this, but as it stands, there are no retail subscription requirements. Again, as we've seen in WakeUpNow and similar opportunities, normally monthly subscriptions that simply provide access to discounts aren't retail feasible.
Listen, it didn't take long for Saivian to decline into a recruitment scheme that has nothing to do with the bundled e-commerce portal.
This is demonstrated by the fact that China is presently the main source of traffic to the Saivian website.
Asirvia – Our Conclusion
Asirvia is less obvious, nevertheless the underlying concept is the same. Pay a monthly fee, recruit others who do the same and collect a fixed daily ROI. Recruit more, get your recruits to recruit more and your daily ROI can increase to as much as $3,000.00 per day (the same ROI cap Saivian offers).
Bottom Line – This is not a supportable business model and if US regulators decide to investigate the company, it is extremely probable that Asirvia will be charged with securities fraud.
Aaron and Shara What Do You Suggest?
That being said, if you have never marketed online or offline before, finding people could be very difficult for you.
We know when we first started trying to make money online, we failed miserably and we had no idea how to recruit.
That is why, we first started out by learning how to become a good marketers, but you don't have to be a good marketer at all!
We learned how to make money online WITHOUT being great marketers (Click Here To Stay Updated, And To Find Out More about HOW)!
If you don't want to be in a business that requires you to host home parties or call all your friends and recruit your family to buy your stuff no worries.
We will keep you updated where you can build a business online where you don't have to recruit anyone.
Click Here To Check This Out And See What We Mean
You will learn step by step on how to build a profitable business online WITHOUT having to market or recruit anyone else!
Follow Us on Social Media Below (We are a Real People :)):
Subscribe To Our YouTube Channel Here
Thanks,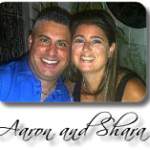 "Results Not Typical" this PROOF of payment doesn't guarantee that you will do the same, but shows you what is possible with some elbow grease and a can do attitude.