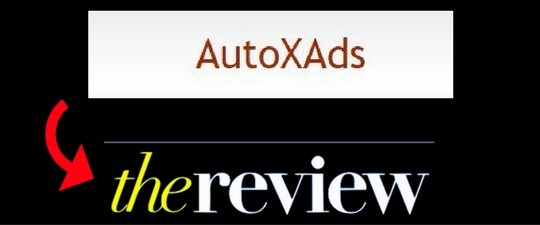 Thanks for reading our AutoxAds Review!
Five-Tier Matrix Cycler Ponzi
AutoxAds Review
There is absolutely no information on the AutoxAds website signifying who owns or runs the business.
The AutoxAds website domain, autoxads.com, was privately registered on October 28, 2016.
Once again, if an MLM company is not willingly truthful about who is running or owns it, think long and hard about joining and/or handing over any money.
Autoxads Product Line
AutoxAds has no retailable products or services whatsoever, with affiliates only capable of marketing Auto x Ads affiliate membership itself.
Once you are signed up, Auto x Ads affiliates buy spots in a matrix cycler.
Together with every cycler spot you purchase in AutoxAds will find ad credits. These ad credits can be used to display advertising on the AutoxAds website.
Autoxads Compensation Plan
The AutoxAds compensation plan has affiliates buy 25 cent daily spots in a 5-tier 4×1 matrix cycler.
This 4×1 matrix puts an affiliate at the top of a matrix, with 4 spots below them to fill in AutoxAds
When all 4 spots are filled, a "cycle" is triggered and a commission paid.
Spots in the matrix are filled through successive cycler spot purchases by new and existing AutoxAds affiliates.
Commissions across AutoxAds' 4-tier cycler are as follows:
Tier 1 (positions cost 25 cents) – 25 cent commission and cycles into Tier 2
Tier 2 – 50 cent commission and cycles into Tier 3
Tier 3 – $1 commission, generates one new Tier 1 position and cycles into Tier 4
Tier 4 – $5 commission, generates four new Tier 1 positions and cycles into Tier 5
Tier 5 – $35 commission and generates four new Tier 1 positions
A $1.00 matching bonus is likewise paid when personally recruited affiliates cycle out of cycler tiers 4 and 5 in AutoxAds.
Note:  An Auto x Ads affiliate is required to continue to fund their account in order to be able to purchase a new 25 cent cycler spot each day.
Failure to retain a daily 25 cent spot purchase will result in forfeiture of all cycler spots held by that particular account.
Joining Autoxads – Cost?
AutoxAds affiliate membership is free, but free affiliates are only able to earn matching bonus commissions.
Complete participation in the AutoxAds MLM opportunity requires a minimum $10.00 cycler spot purchase.
The daily purchase of a 25 cent cycler spot is a continuing obligation. This equates to about $7.50 each month.
Bottom Line?
The website states:
"THIS IS NOT A GET RICH QUICK SCHEME OR INVESTMENT PROGRAM OR MATRIX PROGRAM OR MLM PROGRAM, BUT PURELY AN ADVERTISING PLATFORM WHERE MEMBERS ARE BUYING TRAFFIC TO PROMOTE THEIR PRODUCTS."
The above text, which was taken from a "disclaimer" published on the AutoxAds website, is complete nonsense.
To begin with, Auto x Ads confesses the investment nature of their cycler spots in their official FAQ as follows:
"How Fast Will My Advertising Positions Mature?"
"A. We have no way of knowing how fast your positions will mature as this is based on the number of ad packages being purchased each day."
Bottom line, purchases don't mature, rather investments do.
Secondly, the Auto x Ads compensation plan is absolutely based on a matrix cycler, so them claiming that it is not a "matrix program" is crazy.
They also say it is not an MLM program.  Really? AutoxAds pays out across multiple levels over their cycler, so, yeah, another flat out lie.
AutoXads – Our Conclusion
The claim that they are "not a get rich quick scheme" is true however, as most all participants in cycler scams lose money, and in this one you will be guaranteed to lose money.
The bundled ad credits are neither meaningless, serving only as pseudo-compliance for what is otherwise financial fraud.
AutoxAds functions as a Ponzi scheme, where newly invested funds are used to pay off existing investors.
A solitary 25 cent investment results in an ensuing $41.75 ROI payment.
Basically, that would be at least 167 new 25 cent cycler spot investments for a single ROI payout. More after the matching bonus is factored in.
Each complete cycle also produces 9 new Tier 1 spots, requiring a total of 1,503 spot purchases to cycle out.
It only takes a few spot cycles out of Tier 5 for AutoxAds to completely spiral out of control.
Truthfully, the only spots to cycle through the 5th tier are those pre-loaded by the unidentified AutoxAds administrator(s), and possibly a few belonging to early-adopters.
Whatever money could possibly be made by anyone else is gradually exhausted through continuous 25 cent spot purchases.
So, what is the end result?
The mainstream of invested fund end up with the AutoxAds administrator(s) and the huge mainstream of affiliates losing money.
Aaron and Shara What Do You Suggest?
That being said, if you have never marketed online or offline before, finding people could be very difficult for you.
We know when we first started trying to make money online, we failed miserably and we had no idea how to recruit.
That is why, we first started out by learning how to become a good marketers, but you don't have to be a good marketer at all!
We learned how to make money online WITHOUT being great marketers (Click Here To Stay Updated, And To Find Out More about HOW)!
If you don't want to be in a business that requires you to host home parties or call all your friends and recruit your family to buy your stuff no worries.
We will keep you updated where you can build a business online where you don't have to recruit anyone.
Click Here To Check This Out And See What We Mean
You will learn step by step on how to build a profitable business online WITHOUT having to market or recruit anyone else!
Follow Us on Social Media Below (We are a Real People :)):
Subscribe To Our YouTube Channel Here
Thanks,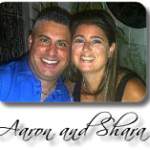 "Results Not Typical" this PROOF of payment doesn't guarantee that you will do the same, but shows you what is possible with some elbow grease and a can do attitude.