Thanks for reading out Bit Wins Review! Lets take a closer look and see if this 2×5 Matrix Bitcoin Cash Gifting is a scam or a legit company.
These days, there are so many new MLM opportunities online.
So, how can you find out which ones are genuine and which ones are not?
Keep reading on :)!
Our Complete Bit Wins Review

There is absolutely no information whatsoever on the Bit Wins website specifying who owns or runs the website.
The website domain, bitwins.com, was privately registered on January 24, 2016.
Their official Facebook group lists Peter Borel as the sole administrator of the group.
Borel is based out of Gothenburg, Sweden and publicized the launch of Bit Wins on his Facebook profile on February 9.
Other MLM scams advertised on Borel's Facebook page include One Link Matrix, Crypto 24×7, Viral Crypto, Crypto Orbis, Passie Crypto, My Ads Family, The Ads Team, BitDonix, 2×4 Club, M2M Crowdfund, Bitcoin 4 Passive and MMM Global.
Almost all of these are bitcoin cash gifting schemes, with a few Ponzis thrown in, maybe for fun, who knows.
Bit Product Line
Bit Wins has no retailable products or services at all, with members only capable of marketing their membership itself.
The Compensation Plan
Bit Wins members gift bitcoin to one another through a 2×6 matrix.
Said 2×6 matrix puts a Bit Wins member at the top of a matrix, with two spots directly underneath them.
These two spots form the initial level of the matrix. The second level of the matrix is produced by dividing each of these first two spots into another two spots each (4 spots).
Levels three to six of the matrix are created in the same manner, with each new level of the matrix holding twice as many spots as the previous level.
A Bit Wins member starts by gifting 0.001 BTC to the member who recruited them. This payment qualifies the member to receive 0.001 BTC from two members recruited into the initial level of their matrix.
Payments across higher Bit Wins matrix levels function in the same manner, the only difference being the amounts gifted.
level 1 – gift 0.0005 BTC to the member who recruited you and receive 0.001 BTC from two later recruited members
level 2 – gift 0.0032 BTC and receive 0.0032 BTC from four members
level 3 – gift 0.02 BTC and receive 0.02 BTC from eight members
level 4 – gift 0.224 BTC and receive 0.224 BTC from sixteen members
level 5 – gift 0.15 BTC and receive 0.15 BTC from thirty-two members
level 6 – gift 1 BTC and receive 1 BTC from sixty-four members
Joining Bit Product
Bit Wins membership is completed by a 0.001 BTC gifting payment to the member who recruited you.
Bit Product – Our Conclusion
Peter Borel is a multiple contributor to MLM scams.
His endorsement of Ponzi and gifting schemes dates back to 2015. There is no content on his Facebook profile prior to that.
Bit Wins is more than likely the awareness that it is far more lucrative to be the one scamming people than it is to be scammed.
A Bit Wins member gifts money to the person who recruited them. They then proceed to steal money from people who join after them.
Their members are also required to agree to receive spam from whatever Borel chooses to promote after Bit Wins collapses. The website states:
"We use Personal Information … to contact you about our Site, Marketing Tools, and other linked products and services in which we think you may be interested.
You may choose not to provide us with any Personal Information. In such an occasion, you will not be able to access and use our Site."
Just like all the rest of the bitcoin gifting schemes, Bit Wins chiefly benefits the administrator who set it up.
Over pass-ups at each matrix level, Peter Borel will receive the mainstream of funds gifted into Bit Wins.
Some of his friends will receive whatever is left, but once recruitment dies down, the bulk of Bit Wins members will lose money.
Aaron and Shara What Do You Suggest?
That being said, if you have never marketed online or offline before, finding people could be very difficult for you.
We know when we first started trying to make money online, we failed miserably and we had no idea how to recruit.
That is why, we first started out by learning how to become a good marketers, but you don't have to be a good marketer at all!
We learned how to make money online WITHOUT being great marketers (Click Here To Stay Updated, And To Find Out More about HOW)!
If you don't want to be in a business that requires you to host home parties or call all your friends and recruit your family to buy your stuff no worries.
We will keep you updated where you can build a business online where you don't have to recruit anyone.
Click Here To Check This Out And See What We Mean
You will learn step by step on how to build a profitable business online WITHOUT having to market or recruit anyone else!
Follow Us on Social Media Below (We are a Real People :)):
Subscribe To Our YouTube Channel Here
Thanks,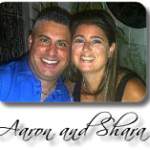 "Results Not Typical" this PROOF of payment doesn't guarantee that you will do the same, but shows you what is possible with some elbow grease and a can do attitude.