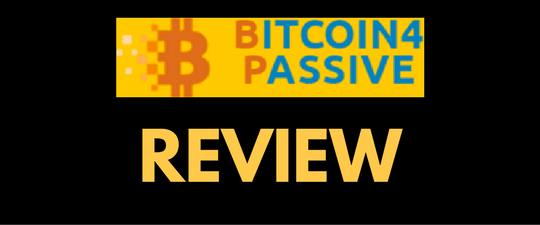 Bitcoin 4 Passive Review
Five-Tier Bitcoin Cash Gifting
There is no information whatsoever on the Bitcoin 4 Passive website indicating who owns or runs the business.
Registered on September 25, 2016, The Bitcoin 4 Passive website domain, bitcoin4passive.com, domain registration is set to private.
Currently, Alexa estimates that Malaysia and India are the 2 largest sources of traffic to the Bitcoin website. This strongly suggests to me that this company is being run out of one of these countries.
The official Bitcoin 4 Passive Facebook group is administered by an account bearing the name of "Rayford Nicholas".
The Rayford Nicholas Facebook account was set up earlier this year and gives the impression that it is phony.
As always, if an MLM company is not openly upfront about who is running or owns it, think long and hard about joining and/or handing over any money.
Bitcoin 4 Passive Product Line
Like many startups Bitcoin4Passive has no retailable products or services and, affiliates only capable of marketing the companies affiliate membership itself.
An affiliate, once they have signed up, makes gifting payments to the affiliate who recruited them.
Together with each gifting payment are a series of advertising credits. The advertising credits can be used to display advertising on the companies website.
Bitcoin 4 Passive Compensation Plan
The Bitcoin 4 Passive compensation plan has affiliates gift payments in bitcoin to one another.
Said payments are followed via a 2×5 matrix.
The 2×5 matrix puts an affiliate at the top of a matrix, with 2 positions directly underneath them at Level 1.
These 2 positions form the initial level of the matrix. The 2nd level is produced by dividing each of the 2 positions into another 2 positions.
The 3rd, 4th and 5th levels of the matrix are produced in the exact same manner, with each new level holding twice as many positions as the preceding level.
In total, the 2×5 matrix has 62 positions.
Positions in the matrix are filled through gifting payments by directly & indirectly recruited Bitcoin 4 Passive affiliates.
Each level of the 2×5 matrix performs as its own payment tier such as below:
Bronze (must make a gifting payment of 0.04165 BTC to the affiliate who recruited you) – receive 0.04165 BTC from two affiliates
Silver (must make a 0.06678 BTC gifting payment) – receive 0.06678 BTC from four affiliates)
Gold (must make a 0.1670 BTC gifting payment) – receive 0.1670 from eight affiliates
Diamond (must make a 1.002 BTC gifting payment) – receive 1.002 BTC from sixteen affiliates
Bitcoin (must make a 3.339 BTC gifting payment) – receive 3.339 from thirty-two affiliates
Joining Bitcoin
Bitcoin 4 Passive affiliate membership is completed with a minimum 0.04165 BTC gifting payment.
However, full participation in this MLM opportunity costs 4.61643 BTC.
Bitcoin 4 Passive – My Take
Bottom Line? Bitcoin 4 Passive offers a 5-tier cash gifting, which is illegal despite what is presented on the Bitcoin 4 Passive website.
So, is this a Ponzi or a pyramid scheme?
Let's review.
A pyramid scheme means that only the top members will get paid, whereas member-to-member programs such as Bitcoin 4 Passive permits.
A pyramid scheme pays affiliates to recruit affiliates. Who exactly gets paid is immaterial.
The best part? The company combines both elements of a pyramid and Ponzi scheme, with payments made through cash gifting.
For a 4.61643 BTC investment, a potential 124.369 ROI is possible. That ROI is paid out of consequently invested funds, making Bitcoin 4 Passive a Ponzi scheme.
Bitcoin 4 Passive Conclusion
Affiliate recruitment is mandatory to produce the ROI, with affiliates paid directly & indirectly upon recruitment. That makes Bitcoin 4 Passive a pyramid scheme.
Finally, with payments made amongst affiliates – that makes this program a cash gifting scheme no questions about it.
The administrators make the most money in matrix-based gifting schemes, usually completed over a cluster of preloaded positions.
These positions are the only ones that will progress to the upper-matrix tiers, absorbing up the majority of deposited funds in the process.
A few of the early recruited make a bit of money, otherwise once recruitment dies down the majority of Bitcoin 4 Passive affiliates will end up taking a loss.
Aaron and Shara What Do You Suggest?
That being said, if you have never marketed online or offline before, finding people could be very difficult for you.
We also think the startup cost of $100-$999 is pretty steep.
We know when we first started trying to make money online, we failed miserably and we had no idea how to recruit.
That is why, we first started out by learning how to become a good marketers.
This is the business where we learned how to become strong marketers
If you don't want to be in a business that costs $199-999 to start and requires you to host home parties or call all your friends and family to buy your stuff no worries.
We have the perfect business for you where you don't have to recruit, you don't have to own any product and oh did we mention it's ONLY $3 to start!!!
The main reason for it is you will learn step by step on how to build a profitable business online and they even cover you for products so you don't have to create anything yourself…
You will also get a one on one business coach to help you every step of the way.
Anyways, we hope you enjoyed the Review. Please comment below if you are part of this company as our readers would love to know how you are doing.
Also, if there are any products or companies out there you want us to review please let us know!
Follow Us on Social Media Below (We are a Real People :)):
Subscribe To Our YouTube Channel Here
Thanks,