Thanks for stopping by to read our BitEstate review.
You might want to know what BitEstate is all about with all the hype surrounding this company.
Plus if you are a potential investor, this review will help you decide whether or not to invest in the company.
Taking a knowledgeable decision will take you so much further with any new investment.
This review on BitEstate will aid you make the best choice for investing. It contains the history of the company, the products and the compensation plan used.
Please keep reading..
BitEstate Review: The Company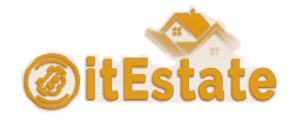 There is no information posted online about who owns or operates the company if you take a look at the website.
However, if you research, you will find bitestate.biz, BitEstate website domain was registered privately on the 7th of November in 2017.
It cites they are centered out of London in the UK. However, it is more likely that the company is being operated from the Ukraine or Russia.
Alexa data shows an estimated 20% of the visitor traffic to the BitEstate website is coming from Russia.
They also offer Russian as a second language on the BitEstate website.
You will also find a social media account operated by the BitEstate. It is also available in Russian.
BitEstate Products
There are no services or products provided by BitEstate for affiliates to sell for retail purposes or buy for personal use.
However, if anyone wishes to sign up as an affiliate with BitEstate, he/she can market the company affiliate membership.
Stay Updated With Exclusive Information About Cryptocurrency
This Will NOT Be Anything We Post Here!
The Compensation Plan of BitEstate
The affiliates who want to partake in the compensation plan of the BitEstate must sign up and invest into the company.
The affiliates of the BitEstate are required to invest bitcoin with the agreement of the ROI promoted:
Singapore Tanglin Plan: Invest 0.001 to 1 BTC and get up to 176% over 32 days
Dubai Marina Plan: Invest 0.01 to 1.5 BTC and get up to 145% over 10 days
Miami Beach Plan: Invest 0.05 to 2 BTC and get up to 240% over 20 days
BitEstate Referral commissions will be paid by the company on funds invested up to Level 2 of sponsorship (unilevel):
9% on level 1 (personally sponsored affiliates) and
3% on level 2
BitEstate will raise referral commission earned for affiliates on Level 1 to 12%, and those on Level 2 to 6% in total in case an affiliate of the company does invest 0.1 BTC and can sponsor ten new investors or more. We did another review on a company similar to this. You can see that review here.
BitEstate Membership Cost
It is free to join BitEstate as an affiliate. But affiliates with the free membership can only earn commissions on referrals.
In case affiliates wish to partake fully in the company and income opportunity, they must invest a minimum of 0.001 BTC.
Verdict of BitEstate Review
BitEstate cites they can attain outside revenue for their ROI payouts via bitcoin real estate transactions, short-term financing in bitcoin to those in need, and property management activities.
The owners would be rolling in profit, and they would have absolutely no reason to ask random people over the internet to invest into their company for a profit in case they were making real estate revenue that was able to achieve more than 200% per a 20-day period (which is 5292% annually without compounding). They would be keeping all the profit for themselves.
The only real source of income of BitEstate is presenting is the new affiliate investments. It comes when new affiliates sign up and invest to earn more than just referral commissions.
Be wary of such companies as you are likely to lose your investment.
Stay Updated With Exclusive Information About Cryptocurrency
This Will NOT Be Anything We Post Here!
Aaron and Shara What Do You Suggest?
That being said, if you have never marketed online or offline before, finding people could be very difficult for you.
We know when we first started trying to make money online, we failed miserably and we had no idea how to recruit.
That is why, we first started out by learning how to become a good marketers, but you don't have to be a good marketer at all!
We learned how to make money online WITHOUT being great marketers (Click Here To Stay Updated, And To Find Out More about HOW)!
If you don't want to be in a business that requires you to host home parties or call all your friends and recruit your family to buy your stuff no worries.
We will keep you updated where you can build a business online where you don't have to recruit anyone.
Click Here To Check This Out And See What We Mean
You will learn step by step on how to build a profitable business online WITHOUT having to market or recruit anyone else!