Thanks for stopping by to read our BitGlare review.
Is BitGlare a legit ICO that can put real investment ROI into your pocket or just another Scam to get your money?
Let's find out in our unbiased review.
BitGlare Review

No information has been provided on their website about who owns or runs the business.
BitGlare claims to have been launched in Oct 2016 by a group of experts in volatility trading software. However, the company website was only registered on November 30th, 2017.
The BitGlare website domain was registered privately and offers no information about company ownership.
If an MLM company does not reveal who is running or owns it, think twice before joining and/or investing any money.
Products of BitGlare
There are no retailable products and services offered by BitGlare. The affiliates are only able to market their affiliate membership itself just the review we did on this company.
Stay Updated With Exclusive Information About Cryptocurrency
This Will NOT Be Anything We Post Here!
The Compensation Plan
The affiliates of BitGlare invest in BGC points that are sold by BitGlare's owner(s) for between 20 cents and $1.50 each.
Acquired BGC points are "lent" back to BitGlare on the promise of an advertised "guaranteed return":
Invest $100 to $1000 to get a daily ROI plus 0.05% daily bonus for 149 days
Invest $1010 to $5000 to get a daily ROI plus 0.1% daily bonus for 129 days
Invest $5010 to $10,000 to get a daily ROI plus 0.2% daily bonus for 109 days
Invest $10,010 to $50,000 to get a daily ROI plus 0.3% daily bonus for 89 days
Invest $50,010 to $100,00 to get a daily ROI plus 0.4% daily bonus for 69 days
Invest $100,010 or more to get a daily ROI plus 0.5% daily bonus for 49 days
Referral commissions paid to recruited BitGlare affiliates on both initial investment and ROI amounts are paid through a unilevel compensation structure.
An affiliate is placed at the top of a unilevel team by a unilevel compensation structure. Every personally recruited affiliate is placed directly under them (level 1).
When any level 1 affiliate recruits new affiliates, they are placed on level 2 of the original affiliate's unilevel team.
When any level 2 affiliate recruits new affiliates, they are placed on level 3 and so on down a theoretical unlimited number of levels.
Investment ROIs
BitGlare cap payable initial investment referral commissions at three levels of recruitment:
level 1 (personally recruited affiliates) : 10%
level 2 : 4%
level 3 : 2%
Lending ROI
The company pays a referral commission on ROI payments down 10 levels of recruitment when enlisted affiliates lend acquired BGC to BitGlare:
level 1 (personally recruited affiliates) : 10%
level 2 : 3%
level 3 : 1%
level 4 : 0.8%
level 5 : 0.6%
level 6 : 0.3%
level 7 : 0.2%
level 8 : 0.1%
level 9 : 0.07%
level 10 : 0.04%
BitGlare Gold
It seems to be a "points within a points" system.
The affiliates who invest $100 or more get BitGlare Gold points.
BitGlare cites they will pay a "special interest rate" 20 day ROI on BitGlare Gold points in February, 2018.
Stay Updated With Exclusive Information About Cryptocurrency
This Will NOT Be Anything We Post Here!
BitGlare Membership
The affiliate membership is free. However, free affiliates can only earn referral commissions.
To fully participate in the BitGlare income opportunity requires a minimum $100 investment.
Summing Up
BitGlare state to create ROI revenue through the latest volatility trading software 3.2 that has proven to be a big achievement after months of test run.
There is evidence of any such software existing.
In addition, if they did have a software bot able to create enough of a daily ROI to keep a HYIP lending scheme alive, they will not be sharing generated profits with randoms over the internet.
If we ignore the truth that BitGlare didn't exist up until a few months ago, the company is claiming to have launched back in 2016.
Like every MLM ICO lending scheme, the only verifiable source of revenue entering BitGlare is new affiliate investment.
The use of new investment to pay existing affiliates a daily ROI makes BitGlare a Ponzi scheme.
When affiliate recruitment dies down, the new funds entering the scheme will die too.
BitGlare will starve of ROI revenue, eventually prompting a collapse.
The arithmetic behind a Ponzi scheme guarantees that when they do collapse, most of the investors will lose money.
Stay Updated With Exclusive Information About Cryptocurrency
This Will NOT Be Anything We Post Here!
Aaron and Shara What Do You Recommend?
That being said, if you have never marketed online or offline before, finding people could be very difficult for you.
We also think the startup cost of $100-$999 is pretty steep.
We know when we first started trying to make money online, we failed miserably and we had no idea how to recruit.
That is why, we first started out by learning how to become a good marketers.
This is the business where we learned how to become strong marketers
If you don't want to be in a business that costs $199-999 to start and requires you to host home parties or call all your friends and family to buy your stuff no worries.
We have the perfect business for you where you don't have to recruit, you don't have to own any product and oh did we mention it's ONLY $1 to start!!!
The main reason for it is you will learn step by step on how to build a profitable business online and they even cover you for products so you don't have to create anything yourself…
You will also get a one on one business coach to help you every step of the way.
Anyways, we hope you enjoyed the Review. Please comment below if you are part of this company as our readers would love to know how you are doing.
Also, if there are any products or companies out there you want us to review please let us know!
Take A Look At Our Results:

Take a look at our team members results:
Follow Us on Social Media Below (We are a Real People :)):
Subscribe To Our YouTube Channel Here
Thanks,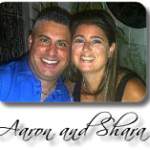 "Results Not Typical" this PROOF of payment doesn't guarantee that you will do the same, but shows you what is possible with some elbow grease and a can do attitude.