Thanks for stopping by to read our Bithumb Review!
Dozens of ICOs have been coming across our desk weekly. It's almost impossible to look at them all.
So today we wanted to do something a little different. We are going to take you through our ICO research strategy. That way you can understand the process and what makes an All-Star ICO.
We chose Bithumb ICO seeing we know nothing about it. Lets get started shall we?
Bithumb Review

Bithumb is among the bitcoin community's largest and highest-volume exchanges. Read further to know about the popular Korean exchange today in our Bithumb review.
Understanding Bithumb
Bithumb is the leading cryptocurrency exchange of Korea.  It's also regularly placed among the top 10 worldwide cryptocurrency exchanges in terms of trading volume. The exchange promises to offer the lowest commission rates in the world.
As reported by the Korea Herald, Bithumb accounts for a 75.7% share of South Korean bitcoin market volume, and accounts for about 10% of the global bitcoin trade. The exchange was also responsible for about 50% of South Korea's Ether trading at last count.
Bithumb suffered a large hack in June 2017, which led to the disappearance of billions. Around 30,000 users were hacked and watched assets drain from their accounts affecting 3% of Bithumb's users. Bithumb traced the hack back to a script on a home PC of a company employee.
Stay Updated With Exclusive Information About Cryptocurrency
This Will NOT Be Anything We Post Here!
Popular Bithumb Trading Pairs
Bithumb also permits users to purchase bitcoin gift vouchers. Vouchers are denominated in the equivalent value based on the current Korean won value. The minimum value for each card can be 10,000 KOW, or about $9 USD. Bithumb will also buy existing gift vouchers from customers and convert them into the corresponding value in bitcoin.
The June 2017 Hack
The hacker gained access to a Bithumb on June 29. The hacker made use of that access to hack the personal information of 31,800 Bithumb users. It included their names, mobile phone numbers, and email addresses. The hack took its toll on approximately 3% of all Bithumb customers.
One member estimated that he had lost 1.2 billion won.
The company however maintained that the hacker did not gain direct access to the Bithumb exchange. They cited the hacker gained access to the personal information of some specific users, their account information and their disposable password that were used to verify financial transactions. Bithumb was able to drain the accounts of victims after gaining access to these disposable passwords.
There are arguments over how the attack took place. Some customers of Bithumb report that the attacker used a "Vishing" (voice phishing) operation to contact customers over the phone and request the victim's One Time Password (OTP).
Bithumb declared plans to compensate victims up to 100,000 Won per person immediately (around $900 USD). Further damages were to be compensated once the amount is confirmed.
Stay Updated With Exclusive Information About Cryptocurrency
This Will NOT Be Anything We Post Here!
People behind Bithumb
Bithumb is managed by a company called BTC Korea.com Co. Ltd. That company is located in Seoul, South Korea. We did a review on another Crypto Exchange here.
There's shockingly little information about Bithumb's team available online for such a large exchange. The Bloomberg profile for the company does not mention any board members, executives or other data about the company. All we know is that it is a Seoul-based company named BTC Korea.com Co. Ltd.
Winding Up
Bithumb is Korea's most well-liked cryptocurrency exchange. The exchange accounts for 70% to 80% of all bitcoin trading in Korea, and about 50% of all Ether trading in South Korea. Apart from bitcoin trading, the Bithumb exchange pemits traders to exchange the Korean Won for Ethereum, Litecoin, Ripple, Dash, and other popular currencies.
Bithumb is made accessible to residents of Korea. The website is exclusively in Korean. There are translate options available, although they're provided by Google Translate – the exchange does not officially offer service in English (understandably).
Stay Updated With Exclusive Information About Cryptocurrency
This Will NOT Be Anything We Post Here!
Aaron and Shara What Do You Suggest?
That being said, if you have never marketed online or offline before, finding people could be very difficult for you.
We know when we first started trying to make money online, we failed miserably and we had no idea how to recruit.
That is why, we first started out by learning how to become a good marketers, but you don't have to be a good marketer at all!
We learned how to make money online WITHOUT being great marketers (Click Here To Stay Updated, And To Find Out More about HOW)!
If you don't want to be in a business that requires you to host home parties or call all your friends and recruit your family to buy your stuff no worries.
We will keep you updated where you can build a business online where you don't have to recruit anyone.
Click Here To Check This Out And See What We Mean
You will learn step by step on how to build a profitable business online WITHOUT having to market or recruit anyone else!
Follow Us on Social Media Below (We are a Real People :)):
Subscribe To Our YouTube Channel Here
Thanks,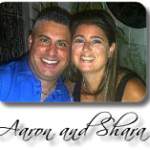 "Results Not Typical" this PROOF of payment doesn't guarantee that you will do the same, but shows you what is possible with some elbow grease and a can do attitude.