Thank you for taking the time to read our BitQwik review. Be sure to go through all of it not only to learn if it's a trustworthy opportunity for you, also for a better understanding of the cryptocurrency world.
Like in any business, investing time and money is a big deal, so taking the best decision is critical to have success in every aspect of life.
We're about to see what this MLM is all about, so sit back and you be the judge on this potential business opportunity. Let's get started then!
BitQwik Review

As it's has been with most HYIP, little information can be found about BitQwik's owners or operators in their website.
Our research tells us that the BitQwik domain was just recently registered just past June under "bitqwik.net".
Going deeper into BitQwik we found that the website's featured video comes from a YouTube channel named "opitimusX". That sounds pretty odd, why not have a YouTube channel for BitQwik?
Not on a directly related note. There's a variation of this channel called OptimusX. Used by a Sherm Mason person. Mr. Mason appeared for the first time on MLMs as an admin. In this case for the Magnetic Builder.
For those that don't know, Magnetic Builder was a sponsorship opportunity that required signing up along with investing $29.95 back in 2011.
From that point on, Mr. Mason dedicated himself to these kinds of startups. In 2015 he established 5 of these:
On February he started Paradise Payments – a $2 to $1000 opportunity based on cash donation. Later that year in April, he started Magnetic Gratitude, a business opportunity that required a $580 investment. On July he was just getting started, Summer Fun Matrix was founded as a three tier opportunity that required an investment of $22.
On the second half of 2015, he started 3×9 Millionaire Machine, a supposed $3 in – $435 million dollars out business opportunity. On November, he founded Instant Pay Christmas especially for the holidays, a business opportunity on cash donation that went from 5$ to $800.
Mason's work didn't stop after that, the next year he started 4 new business opportunities: Elite Pay Alliance,  Adstraordinary, 5 Dolla Money Lines and Cash Rally GPS.
In 2017, Mr. Mason founded even more MLMs: Easy Odds, Just Got Bitcoin, 1 Big Bitcoin Team and Stack My Bits. Every one of those companies he started has collapsed.
BitQwik – The Products
BitQwik doesn't have in their stock any products or doesn't offer services.
BitQwik affiliates can only market BitQwik's membership for business opportunities.
BitQwik Compensation Plan
BitQwik Affiliates that take part of the compensation plan (members in general) make donations in bitcoin to every other member using a 4×6 matrix.
Here's how it works in BitQwik , think of 4×6 matrix. The structure takes an affiliate and places it at top of the matrix, leaving beneath it 4 positions.
Those positions in BitQwik are the first level of the matrix, the second level starts by splitting the 4 positions in BitQwik into another 4 positions in BitQwik (16 positions in total). Later levels are made the same way. Each new level has 4 times as many positions as the level before it in BitQwik.
After a member signs up in BitQwik and donates the 10$ required in bitcoin to another member, the donor qualifies to get their money return from 4 affiliates that sign on after he/she does.
In order to gain access to the next 5 levels of the matrix in BitQwik, 3$ donations are a requirement. It works as follows:
For level 1 access in BitQwik , affiliates need to donate $10 and receive $10 from the 4 next sponsored affiliates that sign in the opportunity.
To have level 2 access, members are required to make a $3 donation and receive $3 from 16 affiliates.
To get level 3 access, affiliates have to donate another $3 and get $3 from 64 new affiliates.
For level 4 access, members have to donate another $3 and get $3 from 256 members.
To get level 5 access, affiliates need to donate another $3 and get $3 from 1024 affiliates.
Finally, to gain level 6 access, members have to donate $3 and get $3 from 4096 other members.
We remind you that every transaction made in the BitQwik company are taken in bitcoin.
Joining BitQwik
Joining BitQwik as a member requires a $10 donation in bitcoin. If anyone wants full participation in BitQwik's compensation plan, they'd have to pay $25.
Final word on BitQwik
This isn't any different to other donation opportunity business. There aren't any products or services here.
Like many MLM, the income makes its way into the company through new members and their investment. New affiliates throw money into the company and that's used to pay older members, so on and so forth.
Like any Ponzi scheme, the ones on top get the benefit, after the company has its time to shine, recruitment finally comes to a stop and that's when these kinds of business collapse.
So, my final word of advice on this: don't come near this so called opportunity if you want to keep your money out of harm's way.
Aaron and Shara What Do You Suggest?
That being said, if you have never marketed online or offline before, finding people could be very difficult for you.
We know when we first started trying to make money online, we failed miserably and we had no idea how to recruit.
That is why, we first started out by learning how to become a good marketers, but you don't have to be a good marketer at all!
We learned how to make money online WITHOUT being great marketers (Click Here To Stay Updated, And To Find Out More about HOW)!
If you don't want to be in a business that requires you to host home parties or call all your friends and recruit your family to buy your stuff no worries.
We will keep you updated where you can build a business online where you don't have to recruit anyone.
Click Here To Check This Out And See What We Mean
You will learn step by step on how to build a profitable business online WITHOUT having to market or recruit anyone else!
Follow Us on Social Media Below (We are a Real People :)):
Subscribe To Our YouTube Channel Here
Thanks,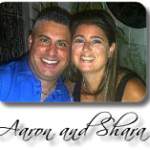 "Results Not Typical" this PROOF of payment doesn't guarantee that you will do the same, but shows you what is possible with some elbow grease and a can do attitude.