Looking for a Bitqyck Review? You're in the right place. Today we are looking at Bitqyck and we are going to share our full review. If you're wondering whether it's a scam or a legit ICO keep reading as we will reveal everything. Also we are not an affiliates for Bitqyck Review so you can expect and honest review and not just another sales pitch like other reviews do!
Bitqyck Review

Bitqyck probably is based in Texas in the United States. As the name suggests, it operates in the field of cryptocurrency, a niche that is gaining quite a bit of popularity over the past year or so.
The co-founder of Bitqyck is cited to be Sam Mendez. The other co-founder names aren't anywhere to be found.
In the year 2011, Mendez operated as the co-founder for May Shopping Genie, and after not being to pay affiliates for their work for about 6 months, the company quickly collapsed around the middle of 2012.
Mendez hit the market again a couple years later in 2014, as the co-founder of 15 Winks. 15 Winks offered access to a mobile dating app through a subscription. Later in 2016, Calorchi was created.
Calorchi is an opportunity that was centered around offering an e-commerce platform through cryptocurrency. However, current Alexa rankings for the Calorchi website show that the company collapsed around the 2nd half of last year (2016).
Stay Updated With Exclusive Information About Cryptocurrency
This Will NOT Be Anything We Post Here!
Products of Bitqyck
There's no proper set of goods or services being offered to retail customers. The sole thing that the company is selling is access to the affiliate membership.
The affiliates are also granted access to the Bitqyck e-commerce platform in addition to being able to invest in Bitqy.
Compensation Plan of Bitqyck
The affiliates of Bitqyck earn money by enlisting other individuals who invest their own cash in the Bitqy cryptocurrency. Moreover, you can earn by creating sales via the e-commerce platform. We reviewed an awesome e-commerce platform here.
There are 3 main product options that affiliates can choose to invest money into. These product options are essentially just 3 levels of investment for the Bitqy currency. They include:
Product Option 1 : Invest $199 in order to get $200 worth of Bitqy
Product Option 2 : Invest $349 in order to get $400 worth of Bitqy
Product Option 3 : Invest $499 in order to get $600 worth of Bitqy
Only 80% of all commissions that members earn are given out in real cash. The remaining 20% of the commissions offered are paid in more Bitqy cryptocurrency.
Affiliates can earn a 10% commission if they get someone new to join the company and invest their own money into the Bitqy currency. In addition, an extra 10% matching bonus is offered on personally enlisted affiliates that get other members to invest money as well.
The affiliate who introduces a customer to the e-commerce platform and then makes a purchase can earn 25% of that purchase value in Bitqy. In addition, the affiliate that enlisted the affiliate who's a referring member can also earn 25% in bitqy.
The merchant on the e-commerce platform and the customer purchasing the product both receive 25% of Bitqy as well.
Stay Updated With Exclusive Information About Cryptocurrency
This Will NOT Be Anything We Post Here!
Bitqyck Membership
Bitqyck membership is initially free.
However, to become an affiliate for the company, you need to either invest at least $199 or enlist another individual that does this.
Is Bitqyck a Scam?
It is not really a scam, but there are some important points to be aware of.
Being aware of the weaknesses of the business and having a strong marketing strategy is what will make you successful.
Summing Up
Bitqyck appears to be nothing more than a rebrand/relaunch of Calorchi with a different type of cryptocurrency behind the whole thing.
Bitqy at present isn't tradable on the public market (and probably never will be).
There is the potential to earn some money by investing in Bitqyck, but that chance is very slim.
Also, neither Bitqyck or the Bitqy currency can be found anywhere in the Edgar database for the SEC.
And, since the currency is not tradable publicly, Mendez can essentially set the value of the coin at whatever he would like.
Recruitment is the name of the game for Bitqyck. The affiliates are being enticed to invest money in the company's cryptocurrency and then get other affiliates to join and do the same so that the value of the coin can go up.
If you're interested in becoming a member of Bitqyck, ensure you take the time to develop a marketing strategy.
Stay Updated With Exclusive Information About Cryptocurrency
This Will NOT Be Anything We Post Here!
Aaron and Shara What Do You Suggest?
That being said, if you have never marketed online or offline before, finding people could be very difficult for you.
We know when we first started trying to make money online, we failed miserably and we had no idea how to recruit.
That is why, we first started out by learning how to become a good marketers, but you don't have to be a good marketer at all!
We learned how to make money online WITHOUT being great marketers (Click Here To Stay Updated, And To Find Out More about HOW)!
If you don't want to be in a business that requires you to host home parties or call all your friends and recruit your family to buy your stuff no worries.
We will keep you updated where you can build a business online where you don't have to recruit anyone.
Click Here To Check This Out And See What We Mean
You will learn step by step on how to build a profitable business online WITHOUT having to market or recruit anyone else!
Follow Us on Social Media Below (We are a Real People :)):
Subscribe To Our YouTube Channel Here
Thanks,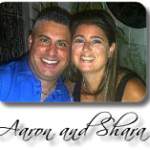 "Results Not Typical" this PROOF of payment doesn't guarantee that you will do the same, but shows you what is possible with some elbow grease and a can do attitude.