Welcome to our BitSolid Review!
There has been some buzz about this company so we decided to investigate what it was all about…
Some say it's a scam while others BitSolid reviews are saying legit so what is it?
The good news is we are going to walk you through the company, products and compensation plan so you can make the right decision.
Let's dig into this unbiased review…
BitSolid Review

No information has been provided on their website about who owns or runs the business.
bitsolid.io, the website domain was privately registered on September 5th, 2017.
If an MLM company does not openly reveal who is running or owns it, think twice before joining and/or handing over any money.
Stay Updated With Exclusive Information About Cryptocurrency
This Will NOT Be Anything We Post Here!
Products of BitSolid
There are no retailable products or services offered by BitSolid. The affiliates are only able to market BitSolid affiliate membership itself.
BitSolid Compensation Plan
The affiliates of BitSolid invest 0.003 BTC or more of bitcoin on the promise of a daily ROI for 90 days.
Referral commissions on invested funds are given out down 3 levels of recruitment (unilevel):
level 1 (personally recruited affiliates) : 10%
level 2 : 3%
level 3 : 2%
An affiliate of BitSolid can increase referral commission by qualifying as a Partner.
The affiliates of BitSolid Partner earn:
15% on level 1
5% on level 2 and
3% on level 3
Partner qualification criteria are not given. However, marketing copy on the website of BitSolid suggests it's tied to convincing others to invest.
In order to get higher commission, you need to have the ability to promote and produce clients to their fund in your region by different means.
BitSolid also offer private "high-volume partner" rates, which an affiliate can apply for if they convince others to invest $100,000 or more.
Stay Updated With Exclusive Information About Cryptocurrency
This Will NOT Be Anything We Post Here!
Membership
An affiliate membership is free. However, free affiliates can only earn referral commissions.
To fully participate in the BitSolid MLM opportunity needs a minimum 0.003 BTC investment plus 4% admin fee.
Summing Up
BitSolid claim to produce ROI revenue via quantitative trading hedge fund that actively invests through algorithmic based trading helped by artificial intelligence within the cryptocurrency market. You can read more about Crypto Trading in a review that we did here.
BitSolid Capital manages a hedge fund committed to exceptional returns for investors via an actively managed portfolio and algorithmic trading.
There is no proof of any such AI trading or managed portfolio fund existing.
Instead, BitSolid claim their fund is domiciled in the Cayman Islands and produced a ROI upwards of 800% last year.
BitSolid also states its fund is completely developed and has been active since 2013.
These claims absolutely fail the Ponzi logic test.
First, BitSolid didn't exist until September, 2017.
Second, if the anonymous owners of BitSolid are already able to legitimately produce an ROI of over 800% yearly, they won't be soliciting investment from randoms over the internet.
The reason why BitSolid are asking for investment from randoms over the internet is since the only source of revenue entering the company is new affiliate investment.
The use of newly invested funds to pay off existing investors makes BitSolid a Ponzi scheme.
Like all Ponzi schemes, once affiliate recruitment slumps down so too will new funds entering the scheme. BitSolid will starve of ROI revenue, finally prompting a collapse.
The math behind Ponzi schemes guarantees that when they collapse most of the investors lose money.
Stay Updated With Exclusive Information About Cryptocurrency
This Will NOT Be Anything We Post Here!
Aaron and Shara What Do You Suggest?
That being said, if you have never marketed online or offline before, finding people could be very difficult for you.
We know when we first started trying to make money online, we failed miserably and we had no idea how to recruit.
That is why, we first started out by learning how to become a good marketers, but you don't have to be a good marketer at all!
We learned how to make money online WITHOUT being great marketers (Click Here To Stay Updated, And To Find Out More about HOW)!
If you don't want to be in a business that requires you to host home parties or call all your friends and recruit your family to buy your stuff no worries.
We will keep you updated where you can build a business online where you don't have to recruit anyone.
Click Here To Check This Out And See What We Mean
You will learn step by step on how to build a profitable business online WITHOUT having to market or recruit anyone else!
Follow Us on Social Media Below (We are a Real People :)):
Subscribe To Our YouTube Channel Here
Thanks,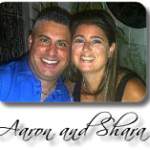 "Results Not Typical" this PROOF of payment doesn't guarantee that you will do the same, but shows you what is possible with some elbow grease and a can do attitude.