Looking for a BTC Global Team Review? You're in the right place. Today we are looking at BTC Global Team and we are going to share our full review. If you're wondering whether it's a scam or a legit investment platform  keep reading as we will reveal everything. Also we are not an affiliates for this company so you can expect and honest review and not just another sales pitch like other reviews do!
BTC Global Team Review

No information has been provided by BTC Global Team on their website concerning who owns or runs the business.
However, BTC Global Team asserts to be 'the marketing arm of Steven's Trading business. '
BTC Global Team claims they have the support of their founding trader Steven Twain.
Steven has 6 years of experience trading binary options successfully. Over the past 3 years he has started offering trading services for other large investors ($10,000+ only).
Twain began using his Instagram account starting around 2 years ago to promote an undisclosed opportunity which he asserted was paying 10% to 15% weekly.
Twain was also marketing a 10% weekly ROI bitcoin investment opportunity five months ago on the website Jobs68 South Africa:
Around the same time Henry Obianyo was also advertising a 10% weekly ROI opportunity on Facebook, using Steven Twain's contact details:
Obianyo is from Nigeria and manages Michrob Koncepts Free Signals which is a binary signals Telegram private chat group.
Steven Twain's Facebook profile was created just a few months ago in August.
On the same day, Twain's Facebook account was created; it was used to advertise BTC Financials.
Nowadays, BTC Financials is known as BTC Global Team.
It is not clear whether Steven Twain exists.
But, it is clear that someone or a group from Africa has/have been operating investment schemes for some time, with BTC Global Team merely the latest iteration.
BTC Global was a bitcoin gifting scheme that chiefly targeted Nigerians. It has since collapsed.
It is not clear whether BTC Global and BTC Global Team are related. That both are linked to Africa is most likely not a coincidence.
The website domain of BTC Global Team was privately registered on 11th August 2017
If an MLM company does not reveal who owns or runs it, think twice before joining and/or investing any money.
Stay Updated With Exclusive Information About Cryptocurrency
This Will NOT Be Anything We Post Here!
Products of BTC Global Team
No retailable products or services are offered by BTC Global Team. The affiliates are only able to market BTC Global Team affiliate membership itself.
The Compensation Plan of BTC Global Team
The affiliates of BTC Global Team invest bitcoin to receive a "guaranteed" 14% weekly ROI.
Affiliates can withdraw ROI payments after 8 to 14 days.
Referral commissions are paid out through a unilevel compensation structure in BTC Global Team.
A BTC Global Team affiliate is put at the top of a unilevel team by a unilevel compensation structure. Each personally enlisted affiliate is placed directly under them at level 1.
When any level 1 affiliate enlists new affiliates, they are placed on level 2 of the original affiliate's unilevel team.
When any level 2 affiliate enlists new affiliates, they are placed on level 3 and so on down a theoretical unlimited number of levels.
The unilevel levels are capped at five by BTC Global Team. The commissions are paid out as a percentage of funds invested on each level:
level 1 (personally enlisted affiliates, must enlist at least 5 affiliates) : 5%
level 2 (must enlist at least 15 affiliates): 4%
level 3 (must enlist at least 30 affiliates) : 3%
level 4 (must enlist at least 50 affiliates) : 1%
level 5 (must enlist at least 100 affiliates) : 0.5%
Stay Updated With Exclusive Information About Cryptocurrency
This Will NOT Be Anything We Post Here!
BTC Global Team Membership
Joining BTC Global Team is free. However, affiliates must invest bitcoin to take part in the attached income opportunity.
Winding Up
BTC Global Team primary trader is Steven twain. He has access to the latest trading tools that aids maximize returns on his Binary, forex and commodities trading via an exclusive business partnership.
There is also no proof of any trading (by Twain or otherwise) taking place.
BTC Global Team's business model fails the Ponzi logic test.
If Steven Twain and his team were able to make a minimum 14% weekly ROI they won't be soliciting investment from random people over the internet.
In BTC Global Team, investment made by a new affiliate is the only verifiable source of revenue entering the company. Using this to pay existing affiliates a weekly ROI makes BTC Global Team a Ponzi scheme.
Like every Ponzi scheme, once affiliate recruitment slumps, so too will new investments. BTC Global Team will not have revenue left to pay weekly ROIs. Ultimately, this will lead to a collapse.
With Bitcoin victim fund recovery impossible, it will maximize affiliate losses when the time comes.
Stay Updated With Exclusive Information About Cryptocurrency
This Will NOT Be Anything We Post Here!
Aaron and Shara What Do You Suggest?
That being said, if you have never marketed online or offline before, finding people could be very difficult for you.
We also think the startup cost of $100-$999 is pretty steep.
We know when we first started trying to make money online, we failed miserably and we had no idea how to recruit.
That is why, we first started out by learning how to become a good marketers.
This is the business where we learned how to become strong marketers
If you don't want to be in a business that costs $199-999 to start and requires you to host home parties or call all your friends and family to buy your stuff no worries.
We have the perfect business for you where you don't have to recruit, you don't have to own any product and oh did we mention it's ONLY $3 to start!!!
The main reason for it is you will learn step by step on how to build a profitable business online and they even cover you for products so you don't have to create anything yourself…
You will also get a one on one business coach to help you every step of the way.
Anyways, we hope you enjoyed the Review. Please comment below if you are part of this company as our readers would love to know how you are doing.
Also, if there are any products or companies out there you want us to review please let us know!
Take A Look At Our Results:

Take a look at our team members results:
Follow Us on Social Media Below (We are a Real People :)):
Subscribe To Our YouTube Channel Here
Thanks,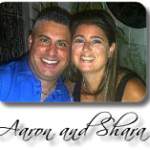 "Results Not Typical" this PROOF of payment doesn't guarantee that you will do the same, but shows you what is possible with some elbow grease and a can do attitude.