Thank you for taking the time to read our BTChamp2 Review. It's always best to know as much as possible about a new business opportunity, especially if you're investing your hard-earned money in it.
We want the best outcome for you in every way, so it's mandatory to always make the best choices. It's never a joke when it comes to investing. A few bad decisions can snowball into undesirable results. We're here to help you avoid that.
So, why don't you get your favorite snack and beverage, we're about to learn if this Cryptocurrency MLM is the right one for you to invest. The worst case scenario is knowing more than you did before, so it's a win-win situation!
BTChamp2 Review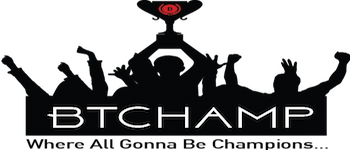 Seemingly, BTChamp2 is a reboot of BTChamp, introduced this year in January.
There is a direct website link of BTChamp2 from BTChamp through the referral ID: BTCHAMP ADMIN.
Originally, the BTChamp was a six-tier gifting schme managed by Kasa Navakantha Rao.
As suggested by Alexa statistics, BTChamp website declined around May.
With steady recruitment crucial needed to carry on a gifting scheme, the decline of BTChamp has probably incited the introduction of BTChamp2.
Read further to gain full information regarding the opportunity offered by BTChamp2 MLM.
Products of BTChamp2
There are no retail products and services offered by BTChamp2. The affiliates are made to market only the affiliate membership of BTChamp2.
Compensation Plan of BTChamp2
The affiliates of BTChamp2 gift bitcoin to each other through a 2×5 matrix.
A BTChamp2 affiliate is put at the top of the matrix by a 2×5 matrix. Two positions are directly under them.
The two positions outline the 1st level of the BTChamp2 matrix. The 2nd level of the matrix is created by dividing these 2 positions into another 2 positions BTChamp2 each.
In the same manner, levels 2 to 5 are created. Each new level houses twice as many BTChamp2 positions as the previous level.
The affiliate of the BTChamp2 signs up and gifts 0.002 bitcoin to the affiliate who employed them.
By making this payment, the BTChamp2 affiliate gets qualified to get 0.002 bitcoin gifting payments from 2 affiliates employed into the 1st level of their matrix.
In the BTChamp2 matrix, levels 2 to 5 are created in the same manner. Each level requires a gifting payment to be made before receiving payments as follows:
Level 1: gift 0.002 bitcoin to get 0.002 bitcoin from 2 affiliates
Level 2: gift 0.003 bitcoin to get 0.003 bitcoin from 4 affiliates
Level 3: gift 0.01 bitcoin to get 0.01 bitcoin from 8 affiliates
Level 4: gift 0.065 bitcoin to get 0.065 bitcoin from 16 affiliates
Level 5: gift 0.8 bitcoin to get 0.8 bitcoin from 32 affiliates
Membership of BTChamp2
The affiliate membership of BTChamp2 is tied to a 0.002 bitcoin gifting payment.
In order to participate fully in the income opportunity of BTChamp2, it costs 0.88 bitcoin.
To Conclude
The admin of a matrix-based gifting scheme is the one who walks away with the majority of deposited funds through the pre-loaded positions.
Kasa Navakantha Rao is again hoping to swindle the same people out of whom he likely made a pretty packet in BTChamp.
The original BTChamp made gifting payments on a habitual 180 day schedule. From January what puts us approximately in the month of July, it is most unlikely that any of the affiliates of BTChamp who got in early have received a recurring payment.
The underbelly scheme of most MLM is to get in and steal as much as it can before getting out.
Reload scams are not popular as their predecessors because they are preloaded with frantic affiliates who lost their investment in the first scheme.
The employment of fresh victims they are promised never show up in the amount needed to make them whole. It results in the existing members and the handful of fresh affiliates who do enter the scheme losing money.
Their website states that the donations that are send willingly and directly to a fellow participant will not be refunded.
Rao's preloaded positions gather most of the invested funds. Only a few initial signups are carried over from BTChamp making off with what is left.
Aaron and Shara What Do You Suggest?
That being said, if you have never marketed online or offline before, finding people could be very difficult for you.
We know when we first started trying to make money online, we failed miserably and we had no idea how to recruit.
That is why, we first started out by learning how to become a good marketers, but you don't have to be a good marketer at all!
We learned how to make money online WITHOUT being great marketers (Click Here To Stay Updated, And To Find Out More about HOW)!
If you don't want to be in a business that requires you to host home parties or call all your friends and recruit your family to buy your stuff no worries.
We will keep you updated where you can build a business online where you don't have to recruit anyone.
Click Here To Check This Out And See What We Mean
You will learn step by step on how to build a profitable business online WITHOUT having to market or recruit anyone else!
Follow Us on Social Media Below (We are a Real People :)):
Subscribe To Our YouTube Channel Here
Thanks,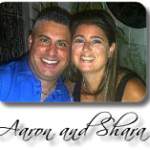 "Results Not Typical" this PROOF of payment doesn't guarantee that you will do the same, but shows you what is possible with some elbow grease and a can do attitude.