Thanks for reading our Cerule Review! Is the company keeping secrets from you?
Let's take a closer look and see.
Below is our review of Cerule. Chances are you have noticed that there has been some buzz about this new company.
As we have always said in the past – the best way to keep your hard-earned money safe is to successfully research any new company before signing up.
Let us first say that we are in no way associated with Cerule. So essentially, you will be getting a third-party unbiased review. By the conclusion of this review, you will have all the information you need to decide if this opportunity is a good fit for you or not.
Our review will cover the company background, the items and the compensation plan.
Cerule Review

Cerule operate which was initially launched as Desert Lake Technologies operates in the nutritional supplement MLM niche. Regulatory records confirm the company also uses the name Klamath Falls' Antarctica.
Desert Lake Technologies introduced in the year 1999 and was renamed as Cerule in 2014.
Cerule business is owned by a family who resides at Oregon in the US. Greg Newman leads the company as CEO.
As mntioned in Greg's corporate bio,
Greg is an original investor and co-founder in Cerule. The company was launched by his father in the year 1999.
After his father passed away in January 2014, Greg took up the post of President and CEO of the company. He has been focused in ensuing the legacy and vision of his father who wanted to build Cerule into a scientific global nutritional supplement business that offers holistic health benefits to the people.
Before joining Cerule, Newman was engaged in the industries of tech and alternative energy. As far as research proves, Cerule is Newman's first undertaking as an MLM executive.
Read further for a detailed review of the Cerule MLM opportunity.
Products of Cerule
There is a number of scientifically researched, safe, effective, and high-quality ingredients based on microalgae and called Algaceuticals that Cerule markets.
All the products of Cerule's are sourced in-house making the company a raw material manufacturer.
Products displayed on the Cerule website include:
StemEnhance Ultra: It is a product that combines extracts from nature's most ancient superfoods, freshwater microalgae and marine macroalgae. It offers support to the stem cell.
PlasmaFlo : It is a proprietary mixture of proteolytic and fibrinolytic enzymes, concentrated plant derivatives and effective antioxidants. It is designed to support the integrity of capillaries and boost the flowing properties of blood.
Cyactiv: It is a proprietary phycocyanin derivative from Spirulina. It has been proven to aid in balancing and calming systemic inflammation.
Each product of Cerule sells at $79 per bottle.
Compensation Plan of Cerule
Affiliates of Cerule are paid to employ fresh affiliates and preserve an affiliate downline team in a unilevel team.
Seemingly retail commissions are available. However, there is no mention of them in the official compensation documentation of Cerule's.
Affiliate Ranks of Cerule
There are 9 ranks within the Cerule compensation plan.
Alongside their particular qualification criteria, they are as follows:
IBO: produce 50 PV and 50 GV monthly
1K: produce 100 PV and 1000 GV monthly
3K: produce 200 PV (100 PV if autoship) and 3000 GV monthly
7.5K: produce 300 PV (150 PV if autoship) and 7500 GV monthly (not exceeding 4500 GV from any 1unilevel leg)
15K: produce 400 PV (200 PV if autoship) and 15,000 GV monthly (not exceeding 9000 GV from any 1unilevel leg)
25K: produce 500 PV (200 PV if autoship) and 25,000 GV monthly (not exceeding 15,000 GV from any 1unilevel leg)
50K: preserve 500 PV (200 PV if autoship) and 50,000 GV monthly (not exceeding 25,000 GV from any 1unilevel leg)
100K: preserve 500 PV (200 PV if autoship) and 100,000 GV monthly (not exceeding 50,000 GV from any 1unilevel leg)
President: preserve 500 PV (200 PV if autoship) and 200,000 GV monthly (not exceeding100,000 GV from any 1unilevel leg)
Chairman: preserve 500 PV (200 PV if autoship) and 500,000 GV monthly (not xceeding 250,000 GV from any 1 unilevel leg)
PV which stands for "Personal Volume" is sales volume created by retail sales and the product orders of an affiliate in Cerule.
GV which stands for "Group Volume" is PV created by an affiliate's downline in Cerule.
Recruitment Commissions
Affiliates are paid by Cerule to employ fresh affiliates.
How much money a newly recruited affiliate spends determines how much of a commission is paid out.
employ a Starter Kit affiliate to receive $10
employ a Fast Start Pack affiliate to receive $100
employ a Fast Start Ultra Pack affiliate to receive $300
Fast Start Mega Pack: $900
The upline of the recruiting affiliate also get a matching bonus of 50%
Fast Start Pack: $50
Fast Start Ultra Pack: $150
Fast Start Mega Pack: $450
Residual Commissions
Residual commissions are paid by Cerule through a unilevel compensation structure.
An affiliate is put at the top of a unilevel team by a unilevel compensation structure. Every personally employed affiliate is put directly under them.
In case any level 1 Cerule affiliate employs fresh affiliates, they are put on level 2 of the original affiliate's unilevel team.
In case any level 2 Cerule affiliate employs fresh affiliates, they are put on level 3 and so on down a theoretical infinite number of levels.
The payable unilevel levels are cappd at 7 by Cerule. The residual commissions are paid on sales volume created within these 7 levels.
How many unilevel levels residual commissions are paid on is determined by rank:
IBO: 10% on level 1 (personally employed affiliates)
1K: 10% on level 1 & 5% on level 2
3K: 10% on level 1, 5% on level 2 & 7% on level 3
7.5K: 10% on level 1, 5% on level 2, 7% on level 3 & 5% on level 4
15K and 25K: 10% on level 1, 5% on level 2, 7% on level 3 & 5% on levels 4 & 5
50K: 10% on level 1, 5% on level 2, 7% on level 3 & 5% on levels 4 to 6
100K: 10% on level 1, 5% on level 2, 7% on level 3, 5% on levels 4 to 6 & 1% on level 7
President and Chairman: 10% on level 1, 5% on level 2, 7% on level 3, 5% on levels 4 to 6 and 3% on level 7
Matching Bonus
A Matching Bonus is received by 25K and higher ranked Cerule affiliates on residual commissions received by downline affiliates.
The Matching Bonus is capped down 3 Levels of recruitment via the same Cerule unilevel team layout residual commissions are paid with.
25K affiliates: get a 3% match on level 1, 2% on level 2 & 1% on level 3
50K affiliates: get a 4% match on level 1, 3% on level 2 & 2% on level 3
100K and higher affiliates: get a 5% match on level 1, 4% on level 2 & 3% on level 3
Bonus Pools
Cerule take 3% of company-wide sales revenue and put it in 3 different pools.
The 3 pools correspond to the 100K, President and Chairman ranks.
An equal share is received by 100K, President and Chairman ranked affiliates in the pool that corresponds with their rank.
The 100K pool is paid out per month. The President and Chairman pools are paid out yearly.
Car Bonus
15K and higher ranked affiliates are paid a monthly Car Bonus by Cerule as follows:
15K: $150
25K: $250
50K: $500
100K: $750
President: $1000
Chairman: $1500
Travel Rewards
Cerule affiliates who qualify at the 50K rank for four consecutive months receive a booked place on a company organized "50K Extraordinary Getaway".
President or Chairman affiliates qualifying at their respective rank for 8 out of 12 months yearly are receive a Presidents Club Extraordinary Destination Week.
Joining Cerule
To be a Cerule affiliate member, it requires the purchase of an Affiliate Pack:
Starter Kit: $69 (1 bottle of product)
Fast Start Pack: $269 (6 bottles of product)
Fast Start Ultra Pack: $1000 (20 bottles of product)
Fast Start Mega Pack: $3000 (65 bottles of product)
Selected product bottles can be a combination of any of Cerule's 3 offered product lines.
Conclusion
Leaving out retail commission details is one of the worst things you can do in an MLM compensation plan.
Retail commissions are evidently missing from the official compensation plan documentation of Cerule. Affiliate rank criteria is also missing.
Any MLM company that doesn't lead with retail sales usually indicats of a company-wide lack of retail focus as in the case in Cerule.
Red flags in the compensation plan include recruitment commissions of affiliate and a reduction in monthly PV via affiliate autoship orders.
In an MLM company paying affiliates to employ new affiliates is considered pyramid recruitment.
There is absolutely no justifiable reason why a fresh Cerule affiliate would need 65 bottles of product.
Seemingly, Cerule's Fast Start Mega Pack particularly exists for no other reason than to create a massive $1350 in recruitment commission.
Cerule do keep autoship PV and retail PV at the same level for the first few ranks after a colossal upfront recruitment commission,
But when an affiliate hits 3K for no reasonable reason, autoship PV requirements per month are half that of non-autoship PV requirements.
There is no valid reason for this, other than to persuade affiliates of Cerule to qualify for commissions monthly through autoship.
The main focus of Cerule MLM opportunity seems like to sign members up and earn a huge upfront commission, then continue to keep earning on their monthly autoship order.
If an FTC investigation is made, Cerule will likely end up the same as the regulator's recent settlements with Vemma & Herbalife.
The good news is, ascertaining yourself if this is the case is easy. Simply ask your potential upline if they are PV qualifying monthly through retail sales or personal purchase.
If it is via personal purchase and autoship in particular, it is more than likely they are just focused on employing other affiliates who do the same.
You can work this out considering how you were approached. Or simply ask what you require to do to succeed in Cerule. Give attention to what your potential upline focuses on.
Retail sales should be part of the equation. If they are not, you know what you are looking for.
As for the blue-green algae products, have it if it suits you. Cerule do produce own products. They have complete control over what they include or exclude in their product lines.
There is a debate on how different Cerule's algae are to the competition or if that matters the algae supplement niche. A quick look on eBay and Amazon will reveal quite a few brands going for less than half of what Cerule are asking for.
The retail viability of algae-based supplements may be suspect at Cerule's $79 price-point. There is no other reason why the company would not have a stronger retail focus.
Aaron and Shara What Do You Recommend?
That being said, if you have never marketed online or offline before, finding people could be very difficult for you.
We also think the startup cost of $100-$999 is pretty steep.
We know when we first started trying to make money online, we failed miserably and we had no idea how to recruit.
That is why, we first started out by learning how to become a good marketers.
This is the business where we learned how to become strong marketers
If you don't want to be in a business that costs $199-999 to start and requires you to host home parties or call all your friends and family to buy your stuff no worries.
We have the perfect business for you where you don't have to recruit, you don't have to own any product and oh did we mention it's ONLY $1 to start!!!
The main reason for it is you will learn step by step on how to build a profitable business online and they even cover you for products so you don't have to create anything yourself…
You will also get a one on one business coach to help you every step of the way.
Anyways, we hope you enjoyed the Review. Please comment below if you are part of this company as our readers would love to know how you are doing.
Also, if there are any products or companies out there you want us to review please let us know!
Take A Look At Our Results:

Take a look at our team members results:
Follow Us on Social Media Below (We are a Real People :)):
Subscribe To Our YouTube Channel Here
Thanks,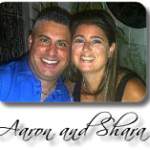 "Results Not Typical" this PROOF of payment doesn't guarantee that you will do the same, but shows you what is possible with some elbow grease and a can do attitude.