Welcome to our Chew The Fat Off Review!
There has been some buzz about this company so we decided to investigate what it was all about…
Some say it's a scam while others Chew The Fat Off reviews are saying legit MLM so what is it?
The good news is we are going to walk you through the company, products and compensation plan so you can make the right decision.
Let's dig into this unbiased review…
Chew The Fat Off Review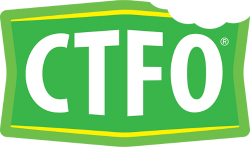 Chew the fat off specializes in the competitive health and wellness industry. It is a multi-level marketing company that was launched in 2015.
Stewart Finger is the actual brain behind Chew The Fat Off. He has a long and successful history in direct sales dating back to 1989.
Stewart Finger was CEO and owner of the now defunct company GBG before introducing Chew The Fat Off. GBG was sold.
Not much is known as to why Stewart sold the company. Rumors have it that he lost control of the company due to mismanagement.
Chew The Fat Off – The Company
Right after Stewart sold his original company GBG, Chew The Fat Off CTFO was started in 2015.
People believe that Chew The Fat Off (CTFO) is nothing more than a 2.0 version of Steward's original company. The compensation plan is same and there are similarities in the new product line.
The main selling point with Chew The Fat Off perhaps is the fact that there is no start-up costs linked with joining them.
Some say this as a radical way to do multi-level marketing.
But if you are producing results by letting people sign up under you they should offer a sign up bonus.
You get nothing for the efforts produced by you and your team.
You could own a team of 1000 people and earn zero amounts.
If you are involved in email marketing you get free replicated website from Chew The Fat Off. People will sign up automatically as it is free.
You can make a few hundred dollars. However, in reality you will not feel comfortable trying to convince people to purchase especially when most of them signed up as it was free.
You can earn extra money by charging something by means of quick-start bonus and it also aids decide people's commitment and seriousness.
It essentially creates a down-line of freebie seekers by offering a free business and not business owners.
Stay Updated With Exclusive Information About Cryptocurrency
This Will NOT Be Anything We Post Here!
Chew The Fat Off Products
Chew The Fat Off is an MLM health and wellness company. It offers four core products ChewOff; Shakeoff meal replacement; Shakeoff Shaker Cup; and Super7 Drinkoff. The members can also opt to bundle more than a product.
ChewOff: It is power packed, chocolate flavored, and healthy bite-sized snacks. It costs $49.97 for a bottle of 52 tablets.
Shake off Meal Replacement: It contains many healthy and active ingredients including Sun fiber; whey protein isolate; pea protein; and a unique mix of vitamins and minerals. It has natural flavors and no artificial sweeteners.
This is the Chew The Fat Off company's flagship product. 26 meal servings of ShakeOff costs $79.97.
Shakeoff Shaker Cup: It has an exclusive and innovative feature. It allows absorption of ionic micro filtration system. It is a personal water consumption contraption. It costs $29.97 for refillable bottle.
Super7 Drinkoff: It comes with a mix of the world's seven major Super Fruits, namely, Goji, Acai, Amalaki, Mangosteen, Pomegranate, Cranberry, and Blueberry. They work together to flood a person's body with essential nutrients and vitamins. It costs $49.97 for a bottle of 60 chewable tablets.
Chew The Fat Off Members are also permitted to bundle their packs together in varied ways saving.
Chew The Fat Off Members can order their "complete get fit starter pack" including:
All you require for your 1st month, including one DrinkOff , one ChewOff, two ShakeOffs, and one shaker cup and also a full bottle of Super seven for $239.97.
Chew The Fat Off It is great for someone who is seriously using all the products to get fit and remain healthy. Or they desire to be fit and stay on auto-ship to get the best out of the full compensation plan. We did another review on a Health Related MLM company, you can click here to see it.
Chew The Fat Off Compensation plan
Chew The Fat Off makes use of a 3×3 matrix on retail orders and affiliate. A Chew The Fat Off affiliate is placed at the top of the matrix by a 3×3 matrix. Three positions are directly under them.
The first 3 positions form the 1st level of the matrix. The 2nd level is generated by dividing each of the 3 1st level positions into another 3 positions each.
The 3rd level of the matrix is generated by dividing the 9 2nd level positions into 3 again.
Chew The Fat Off Commissions are given out @ 50% approximately of the price paid for products. The residual commissions are given out on non-personally recruited affiliates.
The compensation plan material of Chew The Fat Off does not reveal the % payouts on levels 2 and 3 of the matrix.
Residual Commissions
A 20% commission on 50% of the buying price is given out monthly if a retail customers or recruited affiliate go on to order products of Chew The Fat Off.
An affiliate is not required to buy Chew The Fat Off products by this residual commission.
Ranks : How To Maintain Your Position
1st Level Manager: make a sale to 1 retail customer or recruited affiliate
2nd Level Manager: preserve at least 2 retail customers or recruited affiliates
Senior Manager: preserve at least 3 retail customers or recruited affiliates
Executive Manager: preserve at least 7 retail customers or recruited affiliates
Vice President: own a downline volume of $25,000 per month
Senior Vice President: own a downline volume of $50,000 per month
Executive Vice President: own a downline volume of $100,000 per month
Chew The Fat Off – Pros
For those with no money to get started in a typical network marketing business a free business option is a great incentive in Chew The Fat Off.
Even if a person is not very tech savvy the company will give a free website with a simple back office.
Stuart Finger boasts of an outstanding track record within the multi level marketing industry. He is the top producer and leader.
It has high-quality products that are mostly sensibly priced.
Chew The Fat Off – Cons
A free business it diminishes the sum of money a member can earn via recruitment efforts.
Health and Wellness is a competitive industry.
It is accessible only in the USA and Canada.
Not enough training.
Chew The Fat Off asks distributors to make at least 1 purchase monthly to max out the compensation plan
Is Chew The Fat Off A Scam? Final Thoughts
Chew The Fat Off has some very appealing and inventive ways of separating itself from other network marketing programs.
Chew The Fat Off hands you over a free business complete with your very own website.
Within the multi-level marketing community, this is really unique. Practically every company will need members to buy some type of product initially.
However, it waters down the recruitment effects of people spending time and money to get people signed up by not requiring new members to pay anything or buy products.
For instance, if you place an ad in the newspaper and spend money weekly on advertisement, the only means by which you will get compensation is by convincing those who signed up to buy Chew The Fat Off product.
Obviously you will desire to train the people you employed to do the same. Only then you can earn some type of residual income. You won't be receiving any type of fast start bonus.
Stay Updated With Exclusive Information About Cryptocurrency
This Will NOT Be Anything We Post Here!
Aaron and Shara What Do You Suggest?
That being said, if you have never marketed online or offline before, finding people could be very difficult for you.
We know when we first started trying to make money online, we failed miserably and we had no idea how to recruit.
That is why, we first started out by learning how to become a good marketers, but you don't have to be a good marketer at all!
We learned how to make money online WITHOUT being great marketers (Click Here To Stay Updated, And To Find Out More about HOW)!
If you don't want to be in a business that requires you to host home parties or call all your friends and recruit your family to buy your stuff no worries.
We will keep you updated where you can build a business online where you don't have to recruit anyone.
Click Here To Check This Out And See What We Mean
You will learn step by step on how to build a profitable business online WITHOUT having to market or recruit anyone else!