If you're here our guess is you're doing your homework and want the official Claritta Review! Are we right?
Lets investigate and see if Claritta is a 4×1 Matrix Ponzi Cash Gifting Scam or a Legit Company!
There is absolutely no information whatsoever on the Claritta website signifying who owns or runs the business.
The Claritta website domain, claritta.net. was registered on January 30, 2017. Emmanuel Nnani is listed as the owner, with an address in Lagos, Nigeria.
Claritta Review – Lets Start Digging

Claritta is the only MLM opportunity that shows up on Nnani's Facebook profile. Whether he has participated in other MLM companies is uncertain.
At the time of this review, Alexa estimates that 96% of traffic to the companies website originates out of Nigeria.
Read on for my complete review.
Claritta Product Line
It's pretty common that a company like this one has no retailable products or services at all, with members only capable of marketing the membership itself.
The Compensation Plan
The Claritta compensation plan has members gift money to one another through a 4×1 matrix.
A Claritta member signs up and gifts ₦1500 to a current Claritta member.
This payment qualifies the member to receive ₦1500 from four other Claritta members after a week.
Payments from these members fill up the four spots in the member's 4×1 matrix.
Members funds are received from freshly recruited Claritta members or current members gifting more money into the scheme.
A Claritta member can have up to three active ₦1500 gifting payments (waiting 7 days for a ROI) at any given time.
Referral commissions produce a gifting position for Claritta members who recruit new members.
Each freshly recruited member recruited produces a gifting spot that receives ₦1500 from three members after 3 days.
Joining
Claritta membership is completed by a minimum ₦1500 ($4.90 USD) gifting payment.
Our Conclusion
This program is without a doubt a Ponzi scheme with ROI payments met through cash gifting between members.
A ₦1500 investment pays a ₦6000 ROI after 7 days.
The referral commission pays a ₦4500 ROI after three days.
The ROI revenue is sourced from later recruited or members reinvesting, making Claritta a closed-loop Ponzi scheme.
And again, as with all Ponzi schemes, once member recruitment dies out, so will gifting payments within the scheme.
This means that Claritta will be incapable of meeting its ROI obligations and that will prompt a collapse.
With these tiny three and seven day ROI windows, any withdrawal problems can be seen as signs of an impending fail. For members who have invested, by then it will be too late and your money has already been withdrawn by other Claritta members.
Bottom line, the mainstream of Claritta members will have to lose money in order for Emmanuel Nnani and cohorts to steal it.
Aaron and Shara What Do You Suggest?
That being said, if you have never marketed online or offline before, finding people could be very difficult for you.
We know when we first started trying to make money online, we failed miserably and we had no idea how to recruit.
That is why, we first started out by learning how to become a good marketers, but you don't have to be a good marketer at all!
We learned how to make money online WITHOUT being great marketers (Click Here To Stay Updated, And To Find Out More about HOW)!
If you don't want to be in a business that requires you to host home parties or call all your friends and recruit your family to buy your stuff no worries.
We will keep you updated where you can build a business online where you don't have to recruit anyone.
Click Here To Check This Out And See What We Mean
You will learn step by step on how to build a profitable business online WITHOUT having to market or recruit anyone else!
Follow Us on Social Media Below (We are a Real People :)):
Subscribe To Our YouTube Channel Here
Thanks,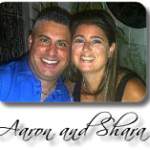 "Results Not Typical" this PROOF of payment doesn't guarantee that you will do the same, but shows you what is possible with some elbow grease and a can do attitude.