Coinomia Review
The Cryptocurrency Obsession
A lot of hype has been going on over the internet relative to these 'Cryptocurrencies', especially Bitcoin. Cryptocurrencies are notorious because of their relationship with illegal activity and the dark web. Nonetheless, that is not all there is going on with them.
In Cryptocurrencies, the parties involved in the transactions always remain anonymous, which means that there is no way of knowing who the people involved in the transactions are. This is not a good way to start doing business, with a faceless person.
This is where Bitcoin comes into the picture. Bitcoin is the one of the most well-known cryptocurrencies out there today. Although it is not the 1st cryptocurrency created, it quickly became popular and continues to be the most popular out there.
Bitcoins, unlike our real money, is 'mined', not printed. In the Bitcoin system, computers all over the world digitally search for these coins in competition with one another. There is a record of all the transactions in the 'Bitcoin blockchain', which includes millions of computers in the bitcoin system.
The way that Bitcoin works has made it a very profitable source of income for many. Coinomia is one of many platforms who are trying to cash in on the opportunity of mining for cryptocurrencies.
The Coinomia Company
Coinomia is a company in which you can use for cryptocurrency mining. Note that mining of cryptocurrency is a very resource heavy process, and you will most likely require a lot of processing power in order to achieve results. Nevertheless, Coinomia asserts that you can mine for cryptocurrencies using their platform in conjunction with the existing gadgets that you may possess.
Coinomia is simply a cloud-mining platform. This essentially means that instead of actually having the resources that are required for bitcoin mining, you make use of the resources that are present somewhere else, for example – 'in the cloud'.
While there are some advantages to cloud-mining, it is definitely not a guaranteed system. The software that you are using for mining is owned by Coinomia, and, thus, there is no way whatsoever to check how it is all working unless, of course, you are an expert on cryptocurrencies.
How Long Has Coinomia Been Around?
Coinomia has been around since early 2014. This is even before Ethereum came into play. On the other hand, notwithstanding their long-time presence, little evidence exists to suggest that they are actually successful.
In addition, there are absolutely no user testimonials contained on the Coinomia website. For a company that has been around for more than two years, it is not good that we are unable to find reviews of other genuine users.
Since so many people are now trying to earn money online, Coinomia has been getting a lot of attention. Bitcoin mining appears to be an easy money maker, since it allegedly does not require the user to have any expertise or, in the interim, do a lot of hard work.
Coinomia claims to have the latest ASIC chips together with the best mining equipment in the industry. However, there is absolutely no proof of that either, and is just something that they claim. While a lot is asserted regarding the history of Coinomia on the website, we do not have any way of authenticating how much of that is true.
Coinomia – Sign Up Process
Upon entering the Coinomia website homepage, you get a brief introduction of cryptocurrencies, bitcoin and mining. Yet, instead of giving users the whole picture, they attempt to give the impression that you can earn money by simply signing up on the Coinomia website and letting them do the rest.
I hate to tell you that Bitcoin mining is much more complex than that, and merely creating a free account will not make you any money. They are merely trying to trick people who are interested in making money online. Signing up to Coinomia does not require much effort.
You only need to provide basic information to complete your 'free account'. Once you have created your account on Coinomia, you can start 'mining instantly' as they claim.
Coinomia Compensation Plan
Coinomia is characterized as a HYIP or High Yield Investment Program. It allows users the option to mine in abundant cryptocurrencies as they choose. You will have the option of mining in 3 ways:
Bitcoin Mining
Ether
X11 Mining (which itself covers various cryptocurrencies).
Coinomia gives its users the option to assign 'power' by their own choice. You can mine in just one cryptocurrency or go for all of them.
As mentioned previously, Coinomia is a form of cloud mining. You mine in a pool, and the payout is split among the members that are present in the pool. There are different packages that Coinomia offers, and despite the 'Free Sign Up' tab, you still have to pay to mine on Coinomia.
Coinomia – Joining
Coinomia is simply attempting to get users at any cost, which is obvious from the fact that they are misleading customers in order to do so. While free signups are advertised in multiple spots on the website, that signup is unusable until you purchase a contract.
There are 3 different packages that they offer, the details of which are found below:
1) Pool Contract: Priced at $100.00, with PV=1. You get a mining power of BTC 3TH/s or ETH .5 MH/s. The commission for direct referrals is fixed at 8%.
2) Machine Contract: Priced at $1,000.00, with a PV of 11. It gives you a BTC 30TH/s or ETH 5.8MH/s mining power, along with a commission of 10% on your direct referrals.
3) Rack Contract: The most expensive of them all, Rack Contract is priced at $10,000.00. It has a PV of 115, with a mining power of ETH 57.7 MH/s or BTC 300Th/s. The commission for your direct referrals is also the highest, being put at 12%.
Understanding All This
Look, if you are new to Bitcoins, then there is a lot that you may not understand. PV refers to Potential Volume, which is a calculation for the binary commissions. The commission on referrals is what a user receives when he/she directly introduces someone to the system. The % commission is calculated based on the highest purchase made.
Accordingly, conflicting with what Coinomia may lead you to believe, the cost of using their platform is quite high. And while the $100.00 does not give you much, the other ones are high priced at $1,000.00 and $10,000.00, which simply means there is no way of knowing what Coinomia can get you before you jump in and sign up. At this point, your money is already gone.
And if that isn't enough, in addition to the packages that you purchase, there are several hidden costs as well. For example, there is a $100.00 affiliate fee. Each user is required to pay this. Coinomia does not tell you about this affiliate fee initially, but you will be asked for it before you make your first withdrawal.
Anyone who has already invested so much time on the Coinomia platform will be forced to pay and get his earnings.
It is extremely difficult to find any genuine reviews regarding Coinomia. As a 2+ year old opportunity, it should have been their priority to help new users learn about the platform from the existing ones, but that is not the case with them.
While they claim to be a 'no configuration required' mining platform, they do not seem to be doing what they guarantee.
Coinomia – Conclusion
As stated above, everyone is currently trying to make money online, and cryptocurrencies are one of the biggest trends out there. Coinomia is doing nothing more than trying to cash on this trend.
With a shady history and little to suggest what they help people do, you should avoid this platform altogether. In addition, Cryptocurrencies have a shady status as far as many laws are concerned, and your local jurisdiction may not permit any of it.
Most of the HYIP platforms out there have already been exposed as scams. They pay the older users from what they make off the new ones, and this cycle keeps going on endlessly.
There are numerous reviews regarding Coinomia having stopped payments, and unless you are planning to lose your money and time, it is better that you avoid them as well.
Aaron and Shara What Do You Suggest?
That being said, if you have never marketed online or offline before, finding people could be very difficult for you.
We know when we first started trying to make money online, we failed miserably and we had no idea how to recruit.
That is why, we first started out by learning how to become a good marketers, but you don't have to be a good marketer at all!
We learned how to make money online WITHOUT being great marketers (Click Here To Stay Updated, And To Find Out More about HOW)!
If you don't want to be in a business that requires you to host home parties or call all your friends and recruit your family to buy your stuff no worries.
We will keep you updated where you can build a business online where you don't have to recruit anyone.
Click Here To Check This Out And See What We Mean
You will learn step by step on how to build a profitable business online WITHOUT having to market or recruit anyone else!
Follow Us on Social Media Below (We are a Real People :)):
Subscribe To Our YouTube Channel Here
Thanks,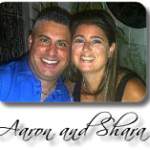 "Results Not Typical" this PROOF of payment doesn't guarantee that you will do the same, but shows you what is possible with some elbow grease and a can do attitude.