Looking for a complete unbiased Coins N Dollars Review?
We put this special post together to help you decide if this company is legit or just another scam!
Is Coins N Dollars Review A Legitimate Company or Scam? We are here to give you an unbiased opinion about Coins N Dollars. Please read on for a full review below.
Coins N Dollars Review

No information is provided by Coins N Dollars on their website as to who owns or runs the business.
coinsndollars.com, the website domain of Coins N Dollars was registered on 13th July, 2017 privately.
Jack Browne is the official admin of Coins N Dollars Facebook group.
The profile of Jack Browne was created in May, 2016. It and has no content apart from a few profile photos. This can only mean that it is a counterfeit account and was probably bought recently by the man behind Coins N Dollars.
When an MLM company does not reveal the identity of the owner, think many times before investing or joining it.
Products of Coins N Dollars
There are no retail products or services offered by Coins N Dollars. The affiliates are able to market the affiliate membership of Coins N Dollars.
As the Coins N Dollars affiliates sign up, they are able to buy matrix cycler positions.
The purchase each position comes along with ad credits. It can be used to present ads on the website of Coins N Dollars.
Compensation Plan of Coins N Dollars
Affiliates of Coins N Dollars buy $29 positions in a 5 tier 2×2 matrix cycler.
An affiliate is placed at the top of a matrix by a 2×2 matrix. There are two positions directly under them:
The first level of the matrix is formed by these two positions. The second level of the matrix is created by dividing these 2 positions into two more positions each creating 4 positions.
A cycle is created and a commission is given once all the 6 positions in the matrix are filled.
Commissions across Coins N Dollars' 5 matrix cycler tiers are shown as under:
Tier 1 (positions cost ($29): $90 commission & cycles into Tier 2
Tier 2 : $180 commission & cycles into Tier 3
Tier 3 : $270 commission & cycles into Tier 4
Tier 4 : $360 commission & cycles into Tier 5
Tier 5 : $450 commission & creates a fresh Tier 1 cycler position
When personally employed affiliates cycle out, a 10% matching bonus is given out on each tier.
Membership of Coins N Dollars
It is free to be an affiliate member of Coins N Dollars. Nevertheless, affiliates must buy at least one $29 cycler position to take part in the attached income opportunity.
Winding Up
If the anonymous admin who runs Coins N Dollars is to be trusted, a math guru has discovered a way to beat basic math.
Patent pending math that creates never-ending perpetual payouts is total nonsense.
Coins N Dollars is a 2×2 matrix cycler and nothing more. An affiliate makes an investment of $29, robs $1350 from those who join subsequently and the process keeps repeating.
When affiliate recruitment comes to a standstill, new investment will stop like all other Ponzi schemes.
Since it is a matrix-based scam, Coins N Dollars' cycler matrices will halt. In turn, it will lead to a collapse.
If more proof is needed to understand there isn't some magical mathematical secret that creates $29 in, $1350 sustainable, a look at the website source-code of Coins N Dollars will reveal all.
Coins N Dollars is operated by some swindlers who bought a YourFreeWorld script.
Mathematics proves that majority of the affiliates of Coins N Dollars will eventually lose money. It is no different than all the matrix cyclers that have come before it.
Aaron and Shara What Do You Suggest?
That being said, if you have never marketed online or offline before, finding people could be very difficult for you.
We know when we first started trying to make money online, we failed miserably and we had no idea how to recruit.
That is why, we first started out by learning how to become a good marketers, but you don't have to be a good marketer at all!
We learned how to make money online WITHOUT being great marketers (Click Here To Stay Updated, And To Find Out More about HOW)!
If you don't want to be in a business that requires you to host home parties or call all your friends and recruit your family to buy your stuff no worries.
We will keep you updated where you can build a business online where you don't have to recruit anyone.
Click Here To Check This Out And See What We Mean
You will learn step by step on how to build a profitable business online WITHOUT having to market or recruit anyone else!
Follow Us on Social Media Below (We are a Real People :)):
Subscribe To Our YouTube Channel Here
Thanks,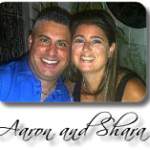 "Results Not Typical" this PROOF of payment doesn't guarantee that you will do the same, but shows you what is possible with some elbow grease and a can do attitude.