Thanks for stopping by to read our CoinXL review.
Investment period for CoinXL is 150 days, which means you will reach 150% ROI in 150 days. Is that true? Keep reading.
CoinXL Review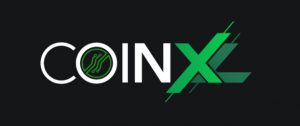 CoinXL gives no information about who runs or owns the business on their website.
On June 4th, 2017, the CoinXL website domain ("coinxl.com") was secretly registered.
Further research uncovers Brad Cook showing up on different CoinXL affiliate marketing calls. Cook is referred as a part of CoinXL's "leadership" and talks to authority about the running of the company.
I was not able to find out Cook's specific role within CoinXL.
Brad Cook first appeared as the CEO of NexxStars on the radar.
Launched in 2014, NexxStars was a Ponzi scheme. NexxStars had collapsed by the end of the year.
Other companies Cook states to have been affiliated with Enliven, National Safety Associates (NSA) and Smart Travel.
As usual, if an MLM company is not transparent about who owns or runs it, think hard and long about joining and/or handing over any cash.
CoinXL Products
CoinXL has no retailable services or products, with affiliates only able to display CoinXL
The CoinXL Compensation Plan
On the promise of a daily 1% ROI for 150 days, CoinXL affiliates invest bitcoin.
L1 – invest 0.100175 BTC and get a 0.15 BTC ROI

L3 – invest 0.300525 BTC and get a 0.45 BTC ROI

L5 – invest 0.5000875 BTC and get a 0.75 BTC ROI

XL1 – invest 1.0175 BTC and get a 1.5 BTC ROI

XL2 – invest 2.035 BTC and get a 3 BTC ROI

XL4 – invest 4.07 BTC and get a 6 BTC ROI

XL5 – invest 5.0875 BTC and get a 7.5 BTC ROI
Referral commissions on funds contributed by recruited affiliates are paid out through a binary compensation structure.
A binary compensation structure puts an affiliate at the highest point of a binary team, that is separated into (two sides) left and right:
The first level of the binary team has two spots. The second level of the binary team is formed by separating these first two positions into additional two positions each (4 positions).
Following levels of the binary team are formed as required, with each new level having twice the number of positions as the previous level.
Through direct and indirect recruitment of affiliates, positions in the binary team are filled. Take a note that there is no limit to how vast a binary team can develop.
At the end of the day, on both sides of the binary, CoinXL tally up new investment volume.
Based on how much they have invested, affiliates are paid a percentage of funds produced on the weaker binary side:
LL05 – 5% binary commission capped at 0.1 BTC a day and/or 3 BTC a month

L1 – 6% binary commission topped at 0.2 BTC a day and/or 6 BTC a month

L3 – 7% binary commission topped at 0.6 BTC a day and/or 18 BTC a month

L5 – 9% binary commission topped at 0.1 BTC a day and/or 30 BTC a month

XL1 – 11% binary commission topped at 2 BTC a day and/or 60 BTC a month

XL2 – 13% binary commission topped at 4 BTC a day and/or 120 BTC a month

XL4 – 15% binary commission topped at 8 BTC a day and/or 240 BTC a month

XL5 – 20% binary commission topped at 10 BTC a day and/or 300 BTC a month
Joining CoinXL
An investment of between 0.100175 and 5.0875 BTC is required by full participation in the CoinXL MLM opportunity.
The more an affiliate contributes the higher their income potential through the CoinXL compensation plan.
For 0.05000875 BTC, note there is additionally an LL05 affiliate membership option. LL05 affiliates although to do not receive a daily ROI pay out.
Conclusion
Even though not really a double, CoinXL is yet another passage into the "contribute bitcoin, do nothing and we'll pay you back more than you contributed" MLM underbelly niche.
A niche that has seen a bunch of frauds launched over the course of few months, all of which have crashed well before their ROI development period.
GladiaCoin was the first to launch of these type of bitcoin scams.
GladiaCoin promised a 200% bitcoin ROI in 90 days and was launched in March. The same bitcoin exchanging trick as CoinXL are now using was trotted out.
GladiaCoin collapsed just inside the initial 90-day ROI period, with there clearly being no trading taking place.
Brad Cook claims to be a "Certified-Q-Partner at Auto Recruiting Platform", on his Facebook profile.
"Auto Recruiting Platform" is interactive and redirects to a Facebook account having the name "gladiacoinspanish".
Majority of GladiaCoin affiliates lost money. Which might reveal why basically every CoinXL affiliate call I attended began with somebody complaining about losing money to "similar companies" to CoinXL.
As with every other trick in the niche, CoinXL tout bitcoin exchanging as the ruse for their 1% a day ROI.
Now you can market Bitcoin daily, 7 days a week, utilizing CoinXL's proven, proprietary cryptocurrency algorithm and trading systems.
CoinXL offers a transparent, trusted method of trading Bitcoin over an automated trading platform.
In spite of this, no evidence of any bitcoin trading taking place is given. Much the less any outside source of revenue other than affiliate investment.
To pay off existing investors utilizing newly invested funds, makes CoinXL a Ponzi scheme.
With affiliates paid to recruiting investing affiliates, Pyramid recruitment is a problem. Pay to play as well, with the more a CoinXL affiliate contributing directly increasing their income potential.
One specific point to take a note of is that CoinXL seems to be owned and operated from within the US. Although, Brad Cook, for instance, is based out of Texas.
Requesting investment from US residents and promising a passive ROI, regardless of the investment vehicle, that is securities offering.
A search on the SEC's Edgar database for "CoinXL" turns up nothing, which means Brad Cook and friends are granting unregistered securities.
While that may bring about some legal troubles for Cook and whoever he's working with.
CoinXL discreetly launched a week or so ago, which means Cook and a group of people have already preloaded their positions.
Anybody who joins after the first couple of days of a Ponzi scheme is essentially funding the ROI of the individuals who joined before them. History has revealed us it does not take long for critical mass for ROI payouts to hit, bringing about widespread losses.
That is, for you the investor. The owners of CoinXL meanwhile will benefit handsomely.
How much you want to lose to them depends on you.
Aaron and Shara What Do You Suggest?
That being said, if you have never marketed online or offline before, finding people could be very difficult for you.
We know when we first started trying to make money online, we failed miserably and we had no idea how to recruit.
That is why, we first started out by learning how to become a good marketers, but you don't have to be a good marketer at all!
We learned how to make money online WITHOUT being great marketers (Click Here To Stay Updated, And To Find Out More about HOW)!
If you don't want to be in a business that requires you to host home parties or call all your friends and recruit your family to buy your stuff no worries.
We will keep you updated where you can build a business online where you don't have to recruit anyone.
Click Here To Check This Out And See What We Mean
You will learn step by step on how to build a profitable business online WITHOUT having to market or recruit anyone else!
Follow Us on Social Media Below (We are a Real People :)):
Subscribe To Our YouTube Channel Here
Thanks,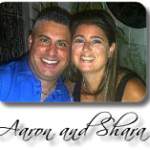 "Results Not Typical" this PROOF of payment doesn't guarantee that you will do the same, but shows you what is possible with some elbow grease and a can do attitude.