Communicate often and articulate your thoughts clearly and openly.
People just don't communicate these days. Everything is mental telepathy. It would be a lot easier, if people openly communicated about what they are really trying to convey, rather than expecting others to read their minds. In fact, we might actually see some improvement in their behaviors.
Lies seem to be the in thing. It has no origin, and has lost its actual source and flavor. Nowadays, a lie is so obvious, something to be made mockery of. It sucks.
It could be somebody else's soliloquy, but you feel it is directed at you. This is the usual form of conversation these days.
It has become very difficult to function with images nowadays, as everything is virtual reality.
In short, people who know how to communicate can move ahead faster, than people who expect the other person to be a mind reader. If you really want something, go out there and communicate.
Do You Want A Feedback?
Although, it may appear surprising, many managers fail to give their employees guidance as well as feedback on their performance. Honest feedback is what everyone wants, which unfortunately, very few people know how to give or communicate. If you feel that, you have not received a performance appraisal for a long time, then go to your manager or supervisor and request him for one.
Be proactive, and approach your manager and request him for a regular feedback on your performance. This would also serve as a wake-up call to the manager, if he or she is not being responsive enough.
If you do get a feedback, be willing to demonstrate value.
Do You Want More Money?
If you like, your current job and company, then go to your manager and tell him or her that you would like to expand your responsibilities, and earn more money.
You may have some ideas about your skills and the areas, which you are good at, and which could be useful to the employer. Unless, you can effectively communicate this to your employer, you are not going to make any additional money. You may even have to go back to college or perhaps change departments to expand your responsibilities. The bottom-line is that you will not make any additional money, until the company feels that you are worth more, and can add more value.
Just remember that don't expect to be paid more, because you have the most experience or you have spent the most time in the company. Don't be surprised, as it just won't cut it!
Do You Want To Move Up?
If possible, communicate with your manager for any valuable suggestions for a possible promotion. Try scheduling informal lunches or dinners with colleagues in your company who have moved up the ladder and ask for ways and means to go about it. Also, inform the Human Resources Department that you are willing to take on additional responsibility. Try participating in a leadership role for new projects, and offer to stand in, during the absence of your manager.
Quit spending another day in silent desperation. Ask for what you want and if the company cannot or will not give it to you, you at least know that it is time to find someone who will.
Related Posts.
Best… 🙂
Follow Us on Social Media Below (We are a Real People :)):
Subscribe To Our YouTube Channel Here
Thanks!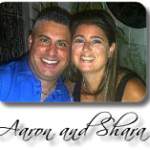 Communicate and you shall receive…