Welcome to our Control Finance Review.
There has been some buzz about this company so we decided to investigate what it was all about…
Some say it's a scam while others review are saying legit so what is it?
The good news is we are going to walk you through the company, products and compensation plan so you can make the right decision.
Let's dig into this Control Finance review…
Control Finance Review
There's no detailed information about Control Finance on their official site regarding who owns the business and who runs it.
Based on the documents presented by UK Companies House Incorporation on the website of Control Finance, it shows incorporation has made on the date 8th September'16.
The corporate address provided by Control Finance belongs to Bruntwood location; however, there's no physical space the company shares as it operates through virtual office space. Thus, the company Control Finance exists only in name in the UK market.
Benjamin Reynolds is the sole director of the company who has registered the website domain Control Finance on 6th of September 2016.
The company Control Finance has shared some marketing videos on its official site where the speaker uses a distinct Eastern Europe accent to describe the whole process. The speaker in the videos speaks about the marketing tactics which has already been published on the Control Finance website.
The man doesn't identify himself; however, it's sure that he's not Benjamin Reynolds. Therefore, it's pretty much sure that Control Finance doesn't have any physical space in the UK and there's no person called Benjamin Reynolds.
It's obvious that you shouldn't think long and hard about such MLM company and handing over your entire hard earned money who doesn't give any relevant information regarding who owns and runs it.
Products of the Company Control Finance
Control Finance doesn't have any retailable products and/or services rather than only affiliate membership plans for its customers.
Compensation Plans Available at Control Finance
The affiliate investors of Control Finance invest funds blindly with only a promised of perpetual 1-to-1.4% of daily return on investment.
The beginner investment plan starts from $10 to $299 with 1% daily ROI
The intermediate investment plan starts from $300 to $999 with 1.1% daily ROI
The advanced investment plan starts at $1000 to $4499 with a daily 1.25% ROI
The master investment plan starts at $4500 to $9999 with a daily 1.4% ROI
There's a master+ investment plan is also available that starts at $10,000 and there's no limit to 1.5% of daily ROI commitment
Availability of Referral Commissions
There's also referral commissions policy available with Control Finance wherein the company pays through a uni-level compensation structure.
Based on the uni-level compensation structure, an investor will remain at the top of the unilevel team in which every affiliate recruited personally will be placed directly under them. It's termed as Level 1.
Whenever a Level 1 affiliate recruits a new affiliate, they will be promoted to the level 2 of the original affiliate's uni-level team.
Whenever Level 2 affiliates recruit new affiliates; simply, they'll be again promoted to level 3 and so on till infinity.
However, the company Control Finance limits its payable capacity till the unilevel levels reach to level 7 and later, it remains constant.
The commissions are paid in terms of percentage of the capital invested across the five levels are as follows:
Beginners will receive 5% as their referral commissions both in level 1 and level 2 if they recruit affiliates personally, then 3% on level 3, 1% on level 4 to level 6 and it becomes 0.5% when they reach level 7.
Intermediate plan holders will receive 10% as their referral commission when on level 1, then 5% on level 2, and the rest remain unchanged
Advanced plan holders receive a minimum of 15% during level 1, and then they receive 5%, 3%, 1%, and 0.5% on level 2, level 3, level 4 to 6, and level 7 respectively.
Master plan holders receive a handsome percentage of 20 while on level 1, then it decreases according to the previous orders till they reach level 7
Joining the Company Control Finance
The affiliates of Control Finance who doesn't want to invest will only receive the referral commissions and remain excluded from other benefits.
A minimum of $10 is required to ensure full participation with Control Finance and earn income opportunities.
Conclusion
UK incorporation holds the first red flag for you to do any business with Control Finance.
UK incorporation costs around £20 GBP or less which doesn't require any verification of supplied information.
Even if the UK Companies House Incorporation takes the face value of the company into its account, Control Finance will still remain as an investment opportunity platform without any doubt.
The UK corporations will not be eligible to offer any investment opportunity legally unless and until they are registered with the Financial Conduct Authority in the UK.
A search has been conducted over the list of registered companies with FCA, and the results show there's no copies of registration neither for Control Finance nor for its any derivatives.
Your second stop or red flag is the name Benjamin Reynolds (a generic Anglo-Saxon name) which doesn't have any evidence or information and can only be reached through the office address available virtually.
The third red flag for you against the company Control Finance is its claims which shout loud daily return on investment payouts.
Our clients have the privilege to earn a handsome profit out of various cryptocurrency trading pairs via the activities suggested by the talented experts of Control Finance on widely recognized exchanges such as Bitfinex, Poloniex, BTC-e, Bitstamp, and more.
However, there's no proof of any cryptocurrency trading taking place across the UK. Therefore, it can be said that the cryptocurrency trading business model fails the Ponzi logic test.
If Benjamin Reynolds and his so-called European buddies are making a minimum of 1.5% return on investment regularly, then why would they be asking for investment from random individuals over the internet? Think it wisely!
Also, there's only one way in to become a verifiable affiliate source of investment to enter the company Control Finance's business which ensures that the perpetual daily ROI is yet another Ponzi scheme from the company Control Finance.
Marketing videos shared from the YouTube account created in the name of Benjamin Reynolds went up 2 months ago. With 1.5% a day, it'll take around 67 days for the reserve funds to be drained out. Based on the commissions' plans, it is assumed that not every Control Finance affiliate will go for investing $10,000 and/or more.
Anyway, when it happens, all the Control Finance Ponzi Schemes will eventually be collapsed.
According to Ponzi math when it does, it is guaranteed that the majority of Control Finance investors will lose their money.
Aaron and Shara What Do You Suggest?
That being said, if you have never marketed online or offline before, finding people could be very difficult for you.
We know when we first started trying to make money online, we failed miserably and we had no idea how to recruit.
That is why, we first started out by learning how to become a good marketers, but you don't have to be a good marketer at all!
We learned how to make money online WITHOUT being great marketers (Click Here To Stay Updated, And To Find Out More about HOW)!
If you don't want to be in a business that requires you to host home parties or call all your friends and recruit your family to buy your stuff no worries.
We will keep you updated where you can build a business online where you don't have to recruit anyone.
Click Here To Check This Out And See What We Mean
You will learn step by step on how to build a profitable business online WITHOUT having to market or recruit anyone else!
Follow Us on Social Media Below (We are a Real People :)):
Subscribe To Our YouTube Channel Here
Thanks,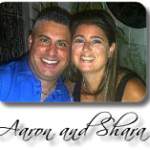 "Results Not Typical" this PROOF of payment doesn't guarantee that you will do the same, but shows you what is possible with some elbow grease and a can do attitude.