Thank you for taking the time to read about our Crypto 7 Continents Review.
In this relatively new cryptocurrency world, people lose more money than they make. The difference comes with knowing who you can trust or not.
On our last review, we looked deep into Tracto Venture Network just to see what the fuss was about.
It turns out it's not the right business to invest in. Is this the same case as the Crypto 7 Continents?
Let's find out.
Crypto 7 Continents Review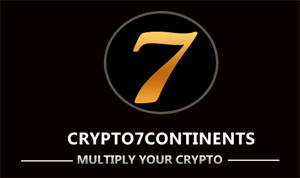 Based on the website analysis report, the Crypto 7 Continents has not shared any information about their organization on their website such as who owns the company and who runs it.
The about us page available in the Crypto 7 Continents website have plagiarized contents. It shows that the company has simply copy and pasted the contents directly from the official website of Global Trading Club.
The analysis report further illustrates that the website Crypto 7 Continents is simply a cloned website of Global Trading Club.
About Global Trading Club
Global Trading Club is a Ponzi scheme that has appeared on the internet during late 2016. It is associated with the investment worth $250 to $31,000, promising a regular return on investment for up to 475 days.
In early days of May, the Global Trading Club has found the reports about collapse on its affiliation which is first surfaced during the same time period.
On the other hand, the domain 'crypto7continents.com' of the company Crypto 7 Continents was registered privately on 13th June'17.
As usual, if an MLM organization is not straightforwardly forthright about who is running or claims it; take some real time to about joining or potentially giving over any cash.
Products & Services of Crypto 7 Continents
The company Crypto 7 Continents doesn't have any retailable products or services for its customers; however, it only provides affiliate membership plans to the market with affiliates only.
The Compensation Plan
The Crypto 7 Continents affiliation investment allows you to spend $500 to $10,000 on the promise of a straight 25% monthly return on investment in a year.
As a whole, Crypto 7 Continents is providing six-affiliate investment packages which are:
Basic Plan starts with $500 at Crypto 7 Continents
Basic Plan 2 starts with $1000 at Crypto 7 Continents
Medium Plan starting with $3000 at Crypto 7 Continents
Medium Plan 2 starting with $5000 at Crypto 7 Continents
Premium Plan starting with $8000 at Crypto 7 Continents
Premium Plan 2 starting with $10,000 at Crypto 7 Continents
Recruitment Commissions Policy
When it comes to recruitment commission, the Crypto 7 Continents is committed to receive 15-to-30% as a commission for every new affiliate who willingly invest.
15% straight recruitment commission is reserved for Basic & Basic Plan 2 affiliates
20% recruitment commission for Medium & Medium Plan 2 affiliates
And, 30% on Premium Plans
Fixed Residual Commissions with Crypto 7 Continents' Policy
Crypto 7 Continents follows to a binary compensation structure in order to receive residual commissions. The binary compensation structure places an affiliate at the top position of a binary team which further has been split into two parts (right and left).
In the first phase, the Crypto 7 Continents binary team controls two positions. The second level again splits the positions into two subsequent positions each. Further, the subsequent levels are generated as per needs, housing twice the positions of its previous level in each new level.
The places filled in the Crypto 7 Continents binary team are entirely based on the direct and indirect recruitment affiliates.
Note: There's no limitation on how deep the binary team can grow
Crypto 7 Continents, by the end of each day, tally up newly invested funds on either sides of the binary team. A flat 10% of the invested funds are awarded to the affiliates. Matched funds are flushed along with the leftover funds based on the stronger binary side.
What to Consider Before Joining Hands with Crypto 7 Continents?
The Crypto 7 Continents affiliate membership plan is fixed to an investment worth $500 to $10,000 only.
Final Words
As per Global Trading Club, the trick behind Crypto 7 Continent's annual turnover of 300% return on investment is because of trading crypto-currency.
We have come up with the finest digital coin trading software in the market that facilitates to not only analyze the trends but also permits to do multiple micro transactions per minute 24*7, generating earnings per every transaction made.
We implement our fresh and high-end innovative technology for trading the Top-20 digital currencies across the market.
Once you become a prime member, we provide you an opportunity to make money on a regular basis with out 100% automated service.
Trading becomes easy and hassle-free with our fully automated trading software and monitoring system.
Global Trading Club claims that Crypto 7 Continents present no evidence of any type of cryptocurrency trade taking place. Undoubtedly, claims of 'no risk' are leaving the victims of Global Trading Club in amusement as the majority of investors lost their money in the scam.
Rumors are all around that the former Global Trading Club investors Joel Castaneda and Cesar Castaneda are the masterminds behind Crypto 7 Continents, but it becomes extremely difficult to verify this information. Besides, it is confirmed that whoever is behind Crypto 7 Continents has or had obviously previous connections with Global Trading Club.
The same scam is rolling out once again. As Crypto 7 Continents feed the affiliates, they will start investing on the completely bogus claims which will result empty of money after a few months of the investment.
The Global Trading Club has experienced the collapsed storm about seven months ago and the website goes offline; however, it has again revived from the crisis with larger investment packages than it was offering previously.
It concludes that Crypto 7 Continents is just another Ponzi scheme for crypto trading and people those are affiliated with it in order to generate 300% ROI can actually do a lot more than this value.
In currency trading, there's no term as 'no risk' as you will be left with the same old Ponzi scenario where admin(s) gets rich to richer while investor(s) gets poor to poorer by losing money.
Aaron and Shara What Do You Suggest?
That being said, if you have never marketed online or offline before, finding people could be very difficult for you.
We know when we first started trying to make money online, we failed miserably and we had no idea how to recruit.
That is why, we first started out by learning how to become a good marketers, but you don't have to be a good marketer at all!
We learned how to make money online WITHOUT being great marketers (Click Here To Stay Updated, And To Find Out More about HOW)!
If you don't want to be in a business that requires you to host home parties or call all your friends and recruit your family to buy your stuff no worries.
We will keep you updated where you can build a business online where you don't have to recruit anyone.
Click Here To Check This Out And See What We Mean
You will learn step by step on how to build a profitable business online WITHOUT having to market or recruit anyone else!
Follow Us on Social Media Below (We are a Real People :)):
Subscribe To Our YouTube Channel Here
Thanks,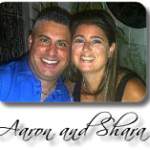 "Results Not Typical" this PROOF of payment doesn't guarantee that you will do the same, but shows you what is possible with some elbow grease and a can do attitude.