Thank you for taking the time to read our D&L Goodybag review. Be sure to go through all of it not only to learn if it's a trustworthy opportunity for you, also for a better understanding of the cryptocurrency world.
Money is always a big deal since it makes the world go round, taking the best decision is critical for having success in life.
We're about to see what this MLM is all about, so grab a cup of coffee or your favorite beverage and be the judge on this potential business opportunity. Let's get started!
D&L Goodybag Review

David Ogunshola co-founded D&L Goodybag along with his wife Bukola back on August 2014. D&L Goodybag works outside of Africa (Nigeria specifically) as a subsidiary of Daveshoope Goodybag LTD. D&L Goodybag is registered with the #1416418 for the Corporate Affairs Commission
Our research shows that Mr. Ogunshola says that he helps people find their fit in "God's Mission". He also describes himself as a Mobilizer and BAM Entrepreneur.
We couldn't verify in any way that Mr. Ogunshola has any prior experience on MLM before D&L Goodybag.
But let's get on with the rest of the review to see how D&L Goodybag looks.
D&L Goodybag Products
D&L Goodybag doesn't appear to have any retail products or services. As with most MLMs, affiliates can only market D&L Goodybag memberships.
The D&L Goodybag Compensation Plan
Members get to pay a fee in Nigerian currency (N1000 which is about $2.75) and receive payment when they recruit others who are willing to do the same.
As for commissions, D&L Goodybag pay recruitment in a 5×4 matrix structure.
Here's the thing, a 5×4 matrix puts an affiliate at the top of D&L Goodybag.
He/She has five positions beneath:
The first level of the D&L Goodybag matrix is formed by said positions. The second level is created when the positions divide into another five (25 positions total)
The rest of the levels of D&L Goodybag are generated in the same way. They gather 25*5 and 25*25 positions in total.
Payment of commissions are paid in D&L Goodybag when each level is completed, whether is via direct or indirect recruitment of the D&L Goodybag members.
The numbers and benefits crunch out to be like this:
Level 1 affiliates in D&L Goodybag – N1000 NGN investment ($2.75 USD), they get a kitchen or beverage goody bag (more info below)
level 2 affiliates in D&L Goodybag – N3750 NGN investment ($10.30 USD)
level 3 affiliates in D&L Goodybag – N12,500 NGN investment (34.40 USD)
level 4 affiliates in D&L Goodybag – N31,250 NGN investment ($86 USD)
Ok, there's a couple of goodybags that D&L offers, the Beverage Goodybag has in it: Milk, Milo, cereal (Corn Flakes or Golden Morn), sugar, spaghetti, detergent, dish washer, toilet paper, Nutri-C, toothpaste, noodles and can include other goodies.
Next, comes the kitchen goodybag, this one has: 5 KG rice, 1kg semovita or wheat, spaghetti, cooking oil, noodles, tin tomatoes, seasoning cubes, detergent, dish washer/hand washer, salt, firesticks, and other goodies.
Rewards
D&L Goodybag members are given a reward when levels 2 and 4 of their matrix are completed. These rewards can be divided into two:
When the second level of the matrix is completed, the rewarded affiliate can choose one of these products:
Hair clipper
Hair dryer
Sandwich toaster
Nokia phone
After the fourth level of the matrix is done, the rewarded member can choose one of these products:
32″ plasma TV
4 burner gas oven
medium-sized generator
laptop
refrigerator
D&L Goodybag – Jumbo Bag
Ok, here's the deal about Jumbo Bags, just weeks back, D&L created a new tier or level named "Jumbo Bag". The positions in this tier are worth N3000 NGN ( about $8.25 USD)
As previously mentioned, the Jumbo Bag tier utilizes the same 5×5 matrix compensation structure, but it adds an additional fifth level with 625 positions.
Commissions in the Jumbo Bag tier are paid out once each matrix level is filled as follows:
Level 1: Affiliates receive N1500 NGN ($4.10 USD) plus a Jumbo Bag (see below)
Level 2: Affiliates receive N7500 NGN ($20.60 USD)
Level 3: Members receive N37,500 NGN ($103.15 USD)
Level 4: Members receive N187,500 NGN ($515.80 USD)
Level 5: Members receive N937,000 NGN ($2577.70 USD)
The goods offered by D&L Goodybag's Jumbo Bags contain: rice (10kg), semo/wheat (2kg), macaroni/spaghetti, 70g noodles, tin tomatoes, Maggi (star/knorr), Nutri C/Citrus, 225ml Morning Fresh, salt, 1 matches pack of 10,bottle of groundnut oil, detergent, milk, Milo, Corn flakes/Golden Morn, sugar, toothpaste, pack of sweets, jumbo tissue paper, custard (small), beans (2kg), Gaari (2.5kg), geisha/sardine, butter/jam/mayonnaise, Oxford Cabin biscuit and more.
Joining D&L Goodybag
Joining this company costs N1000 NGN ($2.75 USD).
If a signed member wants in the Jumbo Bag matrix tier, he/she has to pay an additional N3000 NGN fee ($8.25 USD).
Final word on D&L Goodybag
Despite showing attractive goodybag (which can only be reclaimable for Nigerians), D&L Goodybag works with a pyramid scheme.
The company's members have to comply with a fee and receive money for recruiting others who could (and have) do the same. There aren't any products on retail for customers. D&L's income comes from its members only.
This, my friends, makes D&L Goodybag a typical Ponzi (pyramid) scheme.
Of course, you could argue that the fact that goodybags are included in the opportunity makes it look as a non-pyramid scheme. Yet, the bags are in reality irrelevant for non-Nigerian affiliates and it all ends up being a Ponzi scheme anyway.
So, instead of giving members cash, the bags end up being a gimmick for recruitment on level 1 of either matrix.
Looking at past reviews, we already know how this kind of things ends up. Comes the hype, people pay up, the first affiliates get the most money but it all dies down in the end and later affiliates lose money.
So, if you're willing to take your chances with this one, you'd better get there before the hype dies down. Otherwise, keep away from this one as well.
Aaron and Shara What Do You Suggest?
That being said, if you have never marketed online or offline before, finding people could be very difficult for you.
We know when we first started trying to make money online, we failed miserably and we had no idea how to recruit.
That is why, we first started out by learning how to become a good marketers, but you don't have to be a good marketer at all!
We learned how to make money online WITHOUT being great marketers (Click Here To Stay Updated, And To Find Out More about HOW)!
If you don't want to be in a business that requires you to host home parties or call all your friends and recruit your family to buy your stuff no worries.
We will keep you updated where you can build a business online where you don't have to recruit anyone.
Click Here To Check This Out And See What We Mean
You will learn step by step on how to build a profitable business online WITHOUT having to market or recruit anyone else!
Follow Us on Social Media Below (We are a Real People :)):
Subscribe To Our YouTube Channel Here
Thanks,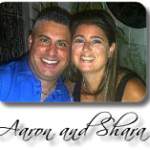 "Results Not Typical" this PROOF of payment doesn't guarantee that you will do the same, but shows you what is possible with some elbow grease and a can do attitude.