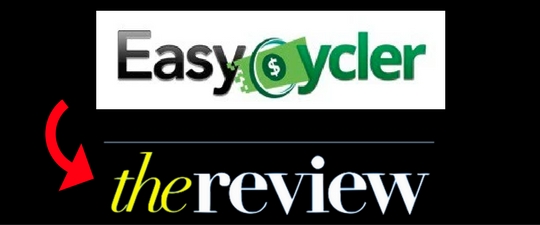 Thanks for reading our Easy Cycler Review!
Is this a Five-Tier Matrix Cycler Ponzi or not? Lets find out!
Easy Cycler Review
There is absolutely no information whatsoever on the Easy Cycler website signifying who owns or runs this business.
The Easy Cycler website domain, easycycler.com, was registered on October 26, 2016, but the domain registration is set to private.
The official Facebook group link from the Easy Cycler website brings you to a group called "GreenDayPay".
GreenDayPay was launched in August and offers Ponzi ROIs of up to 5.6% per day.
Alexa traffic statistics suggests that affiliate recruitment for GreenDayPay ended right around the end of October, most likely provoking the launch of Easy Cycler.
The GreenDayPay Facebook group lists 2 administrators, Cynthia Jeanine and Virginia Carter.
The Virginia Carter account seems to be phony. Said account was formed in 2009 but has no content at all, which is classic of phony profiles. Moreover, at least 1 of the profile images used was stolen.
The Cynthia Jeanine account seems to belong to Cynthia Taylor-Iwankow.
Taylor-Iwankow is based out of Canada and appears to use the "Cynthia Jeanine" account only for marketing MLM schemes. The Taylor-Iwankow account is used as a personal profile.
On her LinkedIn profile Taylor-Iwankow claims she has "12 yrs experience in the direct sales industry".
This began with Norwex (green cleaning and personal care) in 2003, after which Taylor-Iwankow joined It Works! in 2011.
Taylor-Iwankow was still endorsing It Works! and names herself as a Presidential Diamond Leader on her LinkedIn profile.
Over the last 10 months or more, though, that look as if it has fallen apart, with Taylor-Iwankow joining in the MLM world.
On February 27, Taylor-Iwankow made the following announcement:
"I'm soo dang pumped with the new path I'm travelling.  Life is about to get AMPED!!  Multi-stream income is most definitely paying off in a BIG BIG way!!"
Fraudulent schemes Taylor-Iwankow has promoted since then include BitDonix (cash gifting), Stiforp (pyramid scheme), ZarFund (cash gifting), My 24 Hour Income (Ponzi scheme), My Paying Ads (Ponzi scheme), GiftoBit (cash gifting), Leased Ad Space (cash gifting), RevCoin (Ponzi scheme), Coince (Ponzi scheme), My Ad Story (Ponzi scheme), Freedom5 (Ponzi scheme), Ultimate RevShare (Ponzi scheme), Uni RevShare (Ponzi scheme), Capital7 (Ponzi scheme), Fort Ad Pays (collapsed Ponzi scheme)) and MMM Global (collapsed Ponzi scheme).
Read on for my complete review.
Easy Cycler Product Line
Easy Cycler has absolutely no retailable products or services, with affiliates only capable of marketing Easy Cycler affiliate membership itself.
Easy Cycler affiliates buy $20.00 matrix cycler spots.
Together with each Easy Cycler spot you will find advertising credits, which can be used to display advertising on the Easy Cycler website.
Easy Cycler Compensation Plan
The Easy Cycler compensation plan has affiliates buy spots in a five-tier 2×2 and 3×3 matrix cycler.
The 2×2 matrix puts an affiliate at the top of a matrix, with 2 spots directly underneath them.
These 2 spots form the initial level of the matrix. The 2nd level of the matrix is created by dividing each of the 2 spots into another 2 spots each (4 positions).
The 3×3 matrix is pretty much identical, except that it begins with 3 spots on the initial level and extends down 3 levels in total (39 spots).
Spots in the matrices are filled through direct and indirect recruitment of new Easy Cycler affiliates.
When all spots in a matrix are filled, a "cycle" is produced and commissions are paid as follows:
Feeder Matrix (2×2 matrix, positions cost $20) – no commission payout, cycles into Diamond Matrix
Diamond Matrix (2×2 matrix) – $50 commission, generates a new Diamond Matrix position and cycles into Double Diamond
Double Diamond (2×2 matrix) – $120 commission, generates a new Double Diamond position and cycles into Triple Diamond
Triple Diamond (3×3 matrix) – $2000 commission, generates a new Triple Diamond position and cycles into Platinum
Platinum (3×3 matrix) – $10,000 commission and generates a new Platinum position
A matching bonus in Easy Cycler is paid when personally recruited affiliates cycle out of matrix tiers 2 to 5 as follows:
Diamond Matrix – $10 matching bonus
Double Diamond Matrix – $40 matching bonus
Triple Diamond – $360 matching bonus
Platinum – $3000 matching bonus
Joining Easy Cycler – What's It Cost?
Easy Cycler affiliate membership is free, but affiliates are required to buy at least one $20.00 matrix cycler spot to participate in the income opportunity.
Bottom Line?
Easy Cycler is basically more of the same from Cynthia Taylor-Iwankow's previous 9 months in the MLM world.
Absolutely nothing is marketed or sold to retail customers, with all commissions paid by Easy Cycler obtained from affiliates.
Under the appearance of buying advertising, Easy Cycler affiliates invest $20.00 on the assurance of an eventual $12,170 ROI.
Disregarding the matching bonus and non-linear nature in which a company-wide matrix fills, a single ROI payout requires 609 $20.00 spot purchases.
The real figure is much higher, which means only the first few initial spot purchases are going to fill the upper cycler tiers.
No doubt here, those spots are held by Taylor-Iwankow and friends. And don't forget all the ghost spots these early spots generate along the way, further exhausting Easy Cycler of funds while providing no new money.
Easy Cycler – Our Conclusion
As for the bundled advertising credits, the website states:
"The Easy Cycler is absolutey legal.  The Easy Cycler provides quality products.  They are delivered online through our members area."
What you bundle with Ponzi investment is immaterial, in fact the SEC has clearly explained that attaching adcredits to Ponzi schemes doesn't negate financial fraud.
What is really being traded in Easy Cycler are the matrix spots, which serve as a conduit for Ponzi investment.
As with all Ponzi schemes, once recruitment of new affiliates dies down, Easy Cycler will be unable to meet its ROI obligations.
Being a matrix cycler, this will present itself by way of matrices taking longer to cycle. Ultimately recruitment will drop so much that the matrices stall altogether, at which point Easy Cycler will have collapsed.
Aaron and Shara What Do You Suggest?
That being said, if you have never marketed online or offline before, finding people could be very difficult for you.
We know when we first started trying to make money online, we failed miserably and we had no idea how to recruit.
That is why, we first started out by learning how to become a good marketers, but you don't have to be a good marketer at all!
We learned how to make money online WITHOUT being great marketers (Click Here To Stay Updated, And To Find Out More about HOW)!
If you don't want to be in a business that requires you to host home parties or call all your friends and recruit your family to buy your stuff no worries.
We will keep you updated where you can build a business online where you don't have to recruit anyone.
Click Here To Check This Out And See What We Mean
You will learn step by step on how to build a profitable business online WITHOUT having to market or recruit anyone else!
Follow Us on Social Media Below (We are a Real People :)):
Subscribe To Our YouTube Channel Here
Thanks,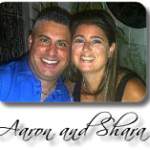 "Results Not Typical" this PROOF of payment doesn't guarantee that you will do the same, but shows you what is possible with some elbow grease and a can do attitude.