Thanks for stopping by and reading our Easy Life Fundz Review!
Is this Four-Tier BTC Gifting Matrix Cycler legit or a scam? Lets look a bit closer and see.
Easy Life Fundz Review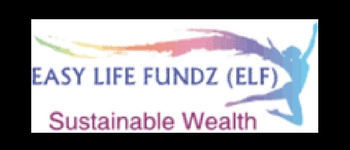 The Easy Life Fundz website recognizes Shina Lawal as owner of the company.
Shina Lawal asserts that he is an "online entrepreneur" from Nigeria.
Lawal's corporate bio reads like the bio of an individual who's been scamming people for over and over for years. It reads:
"In my over a decade sojourn online I have done member marketing, PTC, cpa, google adsense, Forex trading and training, Fx investment, Rev shares, Matrix, GH/PH program.
I have been involved in programs that looks like "YES, THIS IS IT" but only to find out down the road that such programs has only succeeded in wasting my time and resources and to make the mater worse, friends and families trust were broken because they were "dragged "into the failed program and you just can't give a satisfactory explanation as to why the beyond your control "promising" program failed. In the last 2 months (as of the time of this writing) I have being involved in at least 5 Matrixes program."
In 2016 Lawal was promoting ZarFund which is a bitcoin-based cash gifting scheme. Lawal claimed ZarFund was "NO RISK, 100% SAFE".
Read on for my complete review of Easy Life Fundz.
Easy Life Fundz Product Line
Easy Life Fundz has absolutely no retailable products or services whatsoever, with members only capable of marketing Easy Life Fundz membership itself.
Easy Life Compensation Plan
The Easy Life Fundz compensation plan has members gift bitcoin to one another through a four-tier 2×2 matrix cycler.
Easy Life Fundz 2×2 matrix has a member put at the top of a matrix, with two spots directly underneath.
These two spots form the initial level of the matrix Easy Life Fundz. The second level of the matrix is produced by dividing each of these two spots into another two spots each (4 spots).
When all six spots of the matrix are filled, a cycle is triggered and the spot moves into the next matrix tier.
Phase 1, level 1 – gift 0.01 BTC to the member who recruited you and receive 0.01 BTC from two subsequently recruited members
Phase 1, level 2 – gift 0.015 BTC and receive 0.015 BTC from four members
Phase 2, level 1 – gift 0.05 BTC and receive 0.05 BTC from two members
Phase 2, level 2 – gift 0.09 BTC and receive 0.09 BTC from four members
Phase 3, level 1 – gift 0.32 BTC and receive 0.32 BTC from two members
Phase 3, level 2 – gift 0.6 BTC and receive 0.6 BTC from four members
Phase 4, level 1 – gift 2 BTC and receive 2 BTC from two members
Phase 4, level 2 – gift 3.5 BTC and receive 3.5 BTC from four members
Take note that all gifting payments in Easy Life Fundz (both paid and received) are monthly recurring.
Joining Easy Life
Easy Life Fundz membership is completed by a monthly 0.01 BTC gifting payment to the member who recruited you.
Complete participation in the Easy Life Fundz compensation plan costs 6.585 BTC a month.
Easy Life Fundz – Our Conclusion
The Easy Life Fundz website reads:
"Don't waste your time on programs that promises big returns but not sustainable. EASY LIFE FUNDZ' structure and compensation plan is HIGHLY SUSTAINABLE, PRACTICABLE AND REALISTIC."
I do not believe that there is anything sustainable, practicable or realistic about income representations in cash gifting schemes.
All matrix-based gifting schemes principally benefit the owners, which in this case is Shina Lawal.
Lawal, over one or more pre-loaded spots will ultimately collect the mainstream of gifted funds through pass-ups at each matrix tier.
Lawal's spots cycle into the upper matrix tiers first. In other words, Lawal collects deposited funds from other members until his own matrices are filled.
Once he has made a huge amount of money, and continues to through monthly payments, a few other Easy Life Fundz members will make it to the top matrix tiers.
Those members will get what's left, with the mainstream of Easy Life Fundz members taking a loss when it predictably fails.
Aaron and Shara What Do You Suggest?
That being said, if you have never marketed online or offline before, finding people could be very difficult for you.
We know when we first started trying to make money online, we failed miserably and we had no idea how to recruit.
That is why, we first started out by learning how to become a good marketers, but you don't have to be a good marketer at all!
We learned how to make money online WITHOUT being great marketers (Click Here To Stay Updated, And To Find Out More about HOW)!
If you don't want to be in a business that requires you to host home parties or call all your friends and recruit your family to buy your stuff no worries.
We will keep you updated where you can build a business online where you don't have to recruit anyone.
Click Here To Check This Out And See What We Mean
You will learn step by step on how to build a profitable business online WITHOUT having to market or recruit anyone else!
Follow Us on Social Media Below (We are a Real People :)):
Subscribe To Our YouTube Channel Here
Thanks,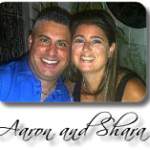 "Results Not Typical" this PROOF of payment doesn't guarantee that you will do the same, but shows you what is possible with some elbow grease and a can do attitude.