Thank you for taking the time to read our Elcore Invest review. It's always best to know as much as possible about a new business opportunity, especially if you're investing your hard-earned money in it.
We want the best outcome for you in every way, so it's mandatory to always make the best choices. It's never a joke when it comes to investing. A few bad decisions can snowball into undesirable results. We're here to help you avoid that.
So, why don't you get your favorite snack and beverage, we're about to learn if this MLM is the right one for you to invest. The worst case scenario is knowing more than you did before, so it's a win-win situation!
Elcore Invest Review

Elcore Invest lists an Adam Klyaynkhaysler as the company's owner. The website doesn't show any other information about Mr. Klyaynkhaysler and our research didn't find any MLM history on him.
It's suspicious that the only result we could get for "Adam Klyaynkhaysler" comes from the Elcore Invest website.
The domain for the Elcore Invest website ("elcore-invest.com") just got registered on June.
The Elcore Invest website states that the Elcore Invest has its registry on the Cayman Islands and its head office is in the Hungarian city of Budapest.
Even though Elcore Invest says that they're Hungary-based, Alexa showed us that the biggest traffic for the site comes from Russia.
Elcore Invest Products
Elcore Invest doesn't any have products or services on retail. Elcore Invest Members can only market the company's memberships.
The Compensation Plan
Elcore Invest members must make $30 investments (minimum) to $10,000 (maximum) on a 1% ROI a day promise. Elcore Invest pays the promised ROI all year long on weekdays.
Referral commissions payments go through a uni-level structure. An Elcore Invest member goes on top of the tree and then every direct recruit is put underneath him, that's level one.
If a level one Elcore Invest member has new recruitments, the structure places them on level two of that first tree we mentioned. This happens the same way for every level, and the structure doesn't have any limits on how far can it grow.
Elcore Invest pays members for referral commissions to a maximum of five recruitment levels, depending on the amount of money an Elcore Invest member invests.
Scenario #1: A Elcore Invest member invests $199 or less, in turn, he/she gets an 8% referral commission on direct recruits.
Scenario #2: A member invests from $200 to $399, in turn, he/she gets an 9% referral commission on level one and 2% on level two.
Scenario #3: A member invests from $400 to $799, in turn, he/she gets an 9% referral commission on level one, 3% on level two and 1% on level 3.
Scenario #4: A Elcore Invest member invests from $800 to $999, in turn, he/she gets a 10% referral commission on level one, 3% on level two, 2% on level three and 2% on level four.
Scenario #5: A Elcore Invest member invests $1000 or more, in turn, he/she gets an 10% referral commission on level one, 4% on level two, 3% on level three, 2% on level 4 and 1% on level five.
Joining In
Joining Elcore Invest as a member doesn't have any cost. However, members need to make a minimum of $30 investment to participate in the Elcore Invest business opportunity.
The Final Word on Elcore Invest
Elcore Invest says the ROI they give to members comes from 'active trade in cryptocurrency'. Yet, Elcore Invest doesn't show any hard evidence that backs this statement.
The verifiable ROI revenue comes from member investments, and they use that revenue to pay their ROI promise. This makes this company work as a Ponzi scheme.
Member recruitment has to keep up with the daily ROI they promise, otherwise they cannot pay its members. This shows how this and other Ponzis end up, collapsing when recruitment numbers die down.
Elcore Invest's future doesn't avoid that future, and people will lose money, the only good thing is you reading our review and not having unpleasant moments with useless business opportunities that will ultimately take your time and money.
Aaron and Shara What Do You Recommend?
That being said, if you have never marketed online or offline before, finding people could be very difficult for you.
We also think the startup cost of $100-$999 is pretty steep.
We know when we first started trying to make money online, we failed miserably and we had no idea how to recruit.
That is why, we first started out by learning how to become a good marketers.
This is the business where we learned how to become strong marketers
If you don't want to be in a business that costs $199-999 to start and requires you to host home parties or call all your friends and family to buy your stuff no worries.
We have the perfect business for you where you don't have to recruit, you don't have to own any product and oh did we mention it's ONLY $1 to start!!!
The main reason for it is you will learn step by step on how to build a profitable business online and they even cover you for products so you don't have to create anything yourself…
You will also get a one on one business coach to help you every step of the way.
Anyways, we hope you enjoyed the Review. Please comment below if you are part of this company as our readers would love to know how you are doing.
Also, if there are any products or companies out there you want us to review please let us know!
Take A Look At Our Results:

Take a look at our team members results:
Follow Us on Social Media Below (We are a Real People :)):
Subscribe To Our YouTube Channel Here
Thanks,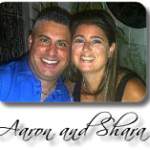 "Results Not Typical" this PROOF of payment doesn't guarantee that you will do the same, but shows you what is possible with some elbow grease and a can do attitude.