Email advertising as an affiliate marketing tool… has boomed over recent years.
This has brought with it mountains of spam. If you intend on using Email advertising as an affiliate marketing tool… then you have to be sure that you stand behind the products you're promoting. You have to also make yourself available… to answer any questions that may be asked. If you hide from people… they will wonder what you are hiding.
An effective promotion technique that I have found… is to combine email with the ad article strategy. This generally means creating an ezine or newsletter promotion… that visitors can sign up for that goes directly to their email inboxes. You can occasionally put a summary of a product or service, however, you should include just enough information to stir the curiosity of your readers in an ezine.
The summary then contains a link to the ad article on our site. The benefit of this is not only that you have a good opportunity to promote the product or service, but while visitors are on your site they may also look at other sections at the same time This way you as the advertiser benefits through having highly targeted potential clients visit their site.
Email Advertising As An Affiliate Marketing Tool.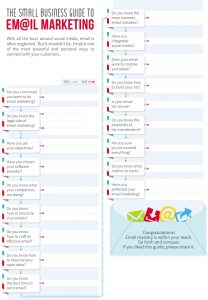 Now that's over, mentioned below is a small checklist before you launch your Email Marketing Campaign. If you feel that there are other points that need to be added, please feel free to add them in the below comments section.
Check-list before you launch your Email marketing campaign.
First, check the list. Don't send it to the wrong list of people. Also, check whether all the people in the list will accept your mails and not mark them as Spam.
Header – Ensure that your Brand Name appears on the header.
Does your brand appear in the "from" line?
Ensure that the subject is benefit-oriented instead of trying to sell something. Make the first two lines count – like a twitter message. Something that will make the contact read as soon as they open this message.
Timings also matter – send the message when the recipient is most likely to read it.
Ensure that the following is on the top of Email preview pane…
It is personalized with the recipient's name.
A link to view the email online.
Your mail prominently features your brand or logo.
Also the Email includes the newsletter title or a strong headline.
Short body Content with personalized copy.
An opening paragraph that pulls the readers in.
Casually include a benefit-oriented information that is engaging.
Make the call-to-action link prominent, on top of the message and in several additional places.
Ensure that there are multiple calls to action, in both text links and images.
Must be easily "skimmable" – So, use short paragraphs and bullet points.
Not too lengthy and can be easily read.
Single or maximum two topics – too many topics confuse the reader.
Finally, NO spelling mistakes
Design…
Use images sparingly.
Don't add all your images – as they should load quickly.
Ensure that all the links work.
Also check the image links..
Check how the email looks like in different email clients such as Gmail, Hotmail, and Yahoo etc.
Footer…
Ensure that there is an unsubscribe link.
Also, protect your content with a copyright notice.
If you feel that, there are other points that need to be added, please feel free to add in the comments box.
If you like your email marketing to be clean and simple to use, then you must try out Email Octopus.
Read our EmailOctopus review, HERE.
Best,
Follow Us on Social Media Below (We are a Real People :)):
Subscribe To Our YouTube Channel Here
Thanks!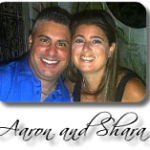 We wish you all success in your email advertising as an affiliate marketing tool campaign.