Thanks for stopping by to read our EmpowerCoin Review.
These days, there are so many new MLM opportunities online.
So, how can you find out which ones are genuine and which ones are not?
Find out about it!
Before diving in, read and learn about the company as much as you possibly can.
This is one of the ideal ways to make sure that your money is in good hands.
Our review will give you an information about the products, company background, and the compensation plan.
So, let's get started!
EmpowerCoin Review

EmpowerCoin does not provide any information regarding who operates or owns the business on their company website.
On the 19th of April, 2017, the EmpowerCoin website domain was privately registered as "empowercoin.com".
on the same private server that has the EmpowerCoin website I found few German marketing websites, so it's expected that whoever runs or owns EmpowerCoin is based in Germany.
Take a note that the EmpowerCoin also introduces themselves as "EcoinPlus".
EmpowerCoin – The Products
EmpowerCoin does not have any services or retail products to offer.
Associates who sign up with the EmpowerCoin simply advertise the associate membership.
EmpowerCoin – Compensation Plan
Associates need to invest between 0.1 to 10 BTC for a 200% ROI by participating in the company compensation plan.
E2 – Invest 0.1 BTC and get a 200% ROI following 90 days
E3 – Invest 0.3 BTC and get a 200% ROI following 90 days
E4 – Invest 0.5 BTC and get a 200% ROI following 90 days
E5 – Invest 1 BTC and get a 200% ROI following 90 days
E6 – Invest 2 BTC and get a 200% ROI following 60 days
E7 – Invest 4 BTC and get a 200% ROI following 50 days
E8 – Invest 10 BTC and get a 200% ROI following 50 days
On invested funds,associates earn residual commissions and are paid through a binary compensation structure.
This form of compensation structure places an associate at the top of a binary team which splits into a left and right side.
Level 1 of the binary team has 2 positions and level 2 is formed by including another 2 positions under each of the initial two, for a total of 4 positions.
As needed, additional binary team levels are made and each new level holds twice the number of positions as the level above it.
By direct and indirect sponsorship of associates,binary team positions are filled.
At present, there is no limit as to how vast the binary team can grow.
At the end of every day, EcoinPlus sums up new investment volume on both binary team sides.
On both sides of the binary,associates earn a percentage of matched funds.
The amount they earn depends on how much they have invested:
E2 associates earn a 6% residual commission (topped at 0.2 BTC perday and 6 BTC a month)
E3 associates earn a 7% residual commission (topped at 0.6 BTC per day and 18 BTC a month)
E4 associates earn a 9% residual commission (topped at 1 BTC per day and 30 BTC a month)
E5 associates earn an 11% residual commission (topped at 2 BTC per day and 60 BTC a month)
E6 associates earn a 15% residual commission (topped at 4 BTC per day and 120 BTC a month)
E7 associates earn a 20% residual commission (topped at 8 BTC per day and 240 BTC a month)
E8 associates earn a 22% residual commission (topped at 20 BTC per day and 600 BC a month)
Cost to Join EmpowerCoin
An investment in 1 of 9 associate packages is the cost to join EmpowerCoin as an associate:
E8 – 4 BTC (no ROI, just residual binary commissions)
E7 – 3 BTC
E6 – 2 BTC
E5 – 1 BTC
E4 – 0.5 BTC
E3 – 0.3 BTC
E2 – 0.1 BTC
E1 – 0.05 BTC
The main difference between each of the packages is income potential in the company compensation plan.
Verdict on EmpowerCoin
Okay, so now that we know somewhat about EmpowerCoin.
What's the conclusion?
However, their claim that you can get 200% ROI does not generally hold up.
Their claim is that these ROIs are created through bitcoin trading.
It's impossible to predict a consistent return like any currency trading.
Markets are unstable all the time.
So,by continually recruiting new associates who will invest their own money and buy in is the only way they can deliver on their promise.
These funds are further used to pay older existing associates.
Although this isn't consistent either.
As recruitment numbers will not stay as high as they are towards the beginning.
So, when considering a company like this, my advice is to take extreme caution.
Reminds us of another company called Gladiacoin which claims insane ROI's through trading but doesn't show any proof.
I hope you enjoyed my EmpowerCoin review and if you have any questions, please leave them in the comments below…
We trust you making the most of my EmpowerCoin survey and on the off chance that you have any inquiries, please abandon them in the remarks beneath…
Aaron and Shara What Do You Suggest?
That being said, if you have never marketed online or offline before, finding people could be very difficult for you.
We know when we first started trying to make money online, we failed miserably and we had no idea how to recruit.
That is why, we first started out by learning how to become a good marketers, but you don't have to be a good marketer at all!
We learned how to make money online WITHOUT being great marketers (Click Here To Stay Updated, And To Find Out More about HOW)!
If you don't want to be in a business that requires you to host home parties or call all your friends and recruit your family to buy your stuff no worries.
We will keep you updated where you can build a business online where you don't have to recruit anyone.
Click Here To Check This Out And See What We Mean
You will learn step by step on how to build a profitable business online WITHOUT having to market or recruit anyone else!
Follow Us on Social Media Below (We are a Real People :)):
Subscribe To Our YouTube Channel Here
Thanks,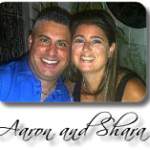 "Results Not Typical" this PROOF of payment doesn't guarantee that you will do the same, but shows you what is possible with some elbow grease and a can do attitude.