Thank you for taking the time to read our Ensis Review. Be sure to know every bit about it on our review page. It's very important to be sure on what business you get into.
We both know that money is not something you play with, so take this reading seriously, we want you to do well and make sure a lousy choice doesn't lead to a worse experience.
So, sit back and enjoy the review we've made especially for you and your well being when we learn, every bit of time is well invested. Let's get on with it!
This review will tell you everything you need to know about Ensis.
Ensis Review
Perhaps someone that is promoting Ensis is in the process or has already contacted you about the opportunity, most probably through email. By reading this review, you will be able to know what the company is all about, products they present and some of its other features. It will enlighten you with all necessary information needed to make a decision of whether you will join the scheme or stay away from it.
No information is provided by Ensis on their website regarding who owns or runs the business.
ensis.me, the website domain of Ensis was registered on 21th October, 2017.
The owner is listed as Sergey Frolov. An address in Saxony, Germany is also provided.
Further investigation shows Frolov is the owner of multiple HYIP Ponzi scam website domains. It suggests he's deeply involved in financial fraud.
By default, their website is in the Russian language. Alexa estimate Russia is presently the largest source of traffic to the Ensis website at 34%.
A popup message in Russian language active on the Ensis website encourages partaking in an Ensis thread on a Russian Ponzi website and a reserve fund of 100,000 ruble.
It is not clear whether Frolov operates Ensis from Russia or Germany.
If an MLM company does not reveal who is operating or owns it, be cautious before joining and/or investing any money.
Products of Ensis
There are no retailable products or services offered by Ensis. The affiliates are only able to market Ensis affiliate membership itself.
The Compensation Plan
The affiliates of Ensis invest funds to receive an advertised daily 150% ROI.
Referral commissions are paid out on funds invested by enlisted affiliates. It is paid out down 3 levels of recruitment (unilevel):
level 1 (personally enlisted affiliates): 7%
level 2: 2%
level 3: 1%
Ensis membership
It is free to be an affiliate member of Ensis.
Wrapping Up
Ensis are pretty nonchalant about operating a Ponzi scheme.
Ensis describe their business model on their website as a financial system modeled on the principle of the distribution cash flow.
The invested funds of the participants are later distributed among the participants.
It's a bit confusing, but Ensis are verifying all they do is shuffle recently invested funds to pay off current investors.
Ponzi fraud is illegal in Germany. Frolov, most likely is operating Ensis from Russia, as regulation is a bit more laidback in the country.
In any case, the prospect of a 150% daily ROI should set off alarm bells for investors.
In this rate a reserve fund of 100,000 rouble ($1739 USD) is not likely to last even for one day if sufficient people invest.
All of these points out that Ensis is a hit and run scheme. The admin hunts to raise as much money in the shortest time span possible and run away.
Don't expect Ensis to stay operational beyond the initial few days of investment.
Aaron and Shara What Do You Suggest?
That being said, if you have never marketed online or offline before, finding people could be very difficult for you.
We know when we first started trying to make money online, we failed miserably and we had no idea how to recruit.
That is why, we first started out by learning how to become a good marketers, but you don't have to be a good marketer at all!
We learned how to make money online WITHOUT being great marketers (Click Here To Stay Updated, And To Find Out More about HOW)!
If you don't want to be in a business that requires you to host home parties or call all your friends and recruit your family to buy your stuff no worries.
We will keep you updated where you can build a business online where you don't have to recruit anyone.
Click Here To Check This Out And See What We Mean
You will learn step by step on how to build a profitable business online WITHOUT having to market or recruit anyone else!
Follow Us on Social Media Below (We are a Real People :)):
Subscribe To Our YouTube Channel Here
Thanks,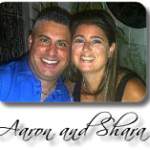 "Results Not Typical" this PROOF of payment doesn't guarantee that you will do the same, but shows you what is possible with some elbow grease and a can do attitude.