Welcome to our Ethconnect Review!
There has been some buzz with Ethconnect ICO in presale and you may have heard about from a friend or on Social Media.
So lets look at the actual product and the company and the people behind it and see if Ethconnect for real or just another crypto scam.
Ethconnect Review

Ethconnect is a financial system that manages itself with P2P transaction. It is based on open source platform.
Ethconnect's Connection Value
ECH is an electronic currency that exists in the digital world. This concept is based on Ethereum platform and is similar and not different from Ethereum.
Workings of Ethconnect
Ethconnect (ECH) does not have a central server. The server computer is allowed to authorize and distribute, split into multiple servers by each user linked to the network. It permits users to store and invest their funds in a non-governmental financial stream. They can make the most out of the investment.
Transferring money via ECH to Ethconnect can only be executed only with smartphones and computers  with an internet connection.
All the transactions made to Ethconnect are evident, but the owner of Ethconnect is not known until he chooses to disclose it. Users of Ethconnnect can choose their nickname while signing up, but can choose to maintain their confidentiality.Transactions can still be recorded and can be monitored through blockchain.
Ethconnect's Value
ECH will release 31 million coins only globally. The Ethconnect (ECH) trends increase when the demand is high though the coins' amount still does not increase. It helps in eliminating the ratio of bad debt partners.
ECH will perk up cash flow by giving out financials to manage payment processes for future payments for businesses.
ECH will resolve the problem which the customer's saving does not keep up the inflation by making an account aiding automatically right in line with the inflation for individuals.
To achieve these goals, ECH will take the role of a company who sets up all ICO processes and the Lending process to Ethconnect.
Vision
Create a New Payment Method:
Two major issues were identified by Ethconnect (ECH) in authenticating online payments:
First, it is threat of fraud in payment.
Second, the process of fixing the reserve lasts.
ECH will provide fraud detection solutions and provide transaction details when payments are sent to Ethconnect and solve this problem.
Technology
ECH is build on the Ethereum token, ERC20 and is running on an Ethereum blockchain.
What is ERC20?
It is a division of Ethereum tokens, the standard interface for the token code. It allows flawless interaction with smart contracts and authorizes application on blockchain. ECH will partly follow the standard functions of ERC20.
Peer to Peer Network
Instead of operating on centralized server model, peer to peer networks (P2P) will run in groups of computers. Each will act as a node to serve files in groups. When P2P network is set up through the internet, a central server can be utilized to index files. A distribution network can also be introduced in the place where files are shared among the users in the network hosting a certain file.
Smart Contract
The primary aim of a smart contract is to permit the two parties to work and transact on the internet minus the intermediaries. The entire process is achieved without intervention from third parties automatically. Though transactions can be disclosed publicly, one cannot know who made them.
Safety
Ethconnect is not governed by any governments or organizations. Blockchain technology is utilized by ECH and the database is constantly recorded and shared to all servers. It makes all information impossible to be tampered and cheated without hacking all the servers at the same time.
Ownership
ICO
Ethconnect is offered through ICO by supplying Ethconnect tokens before Ethconnect is released in the open market.
ICO's Goal
The goal of ICO is to publicize Ethconnect to the people which aim at offering opportunities for people interested in E-money market at competitive pricing.
ICO Price
ICO release: 8,000,000 ECH tokens
Original price of 01 ECH token: $0.5
Currency: USD
ICO Distribution
Investor: 30%
Developer: 30%
Advertiser: 20%
20% is shared between Developer and Advertiser
Maintenance provider: 0%
Why Should You Consider Ethconnect?
Ethconnect provides many investment opportunities.
Join Ethconnect Lending to earn: This is a great opportunity for passive and those who want opportunities without summing up profit gathered from their investment.
Ethconnect's lending Interest:
Lend $100 to $1000: up to 45% interest per month. Capital back after 179 days. Volatility daily
Lend $1,010 to 5,000: up to 45% interest per month. Capital back after 1409 days. +0.10% Volatility daily
Lend $5,010 to $10,000: up to 45% interest per month. Capital back after 119 days. +0.20% Volatility daily
Lend $10,010 to $100,000: up to 45% interest per month. Capital back after 89 days. +0.25% Volatility daily
Invest in Ethconnect Trading to earn profit from buying ECH coins: It is a potential opportunity for investors though the profit margin is not at par with lending. But with a stable expansion trend, it is still a profitable investment opportunity.
Invest in Ethconnect Stacking to earn interest from owning ECH coins: It is a viable option for busy people and it will bring considerable profit from hoarding Ethconnect.
Invest in Ethconnect Mining to earn income from mining for ECH Coin Mining: This opportunity provides POW algorithms to allow people to mine with the amount of coin permitted.
Opportunity to Earn Through Network
A solar module referral system is created by Ethconnect that permits members to refer it to investors. It can earn them income from commission of investments. Members will have to share and introduce their network to as many investors as possible to earn profit. Ethconnect doesn't solely apply the Ponzi model but alters it for better use.
Ethconnect offers commission only to the 5th level and stops there itself. ECH, thus, removes the problem of liquidity and allows investors to feel more secure about Ethconnect.
Mobile Application
Mobile application includes:
News
Wallet
Support
Deposit
Transaction
Transfer
Staking
Lending
Website Application
Web Application includes:
News
Wallet
Exchange
Support
Transfer
Transaction
Staking
Lending
Aaron and Shara What Do You Suggest?
That being said, if you have never marketed online or offline before, finding people could be very difficult for you.
We also think the startup cost of $100-$999 is pretty steep.
We know when we first started trying to make money online, we failed miserably and we had no idea how to recruit.
That is why, we first started out by learning how to become a good marketers.
This is the business where we learned how to become strong marketers
If you don't want to be in a business that costs $199-999 to start and requires you to host home parties or call all your friends and family to buy your stuff no worries.
We have the perfect business for you where you don't have to recruit, you don't have to own any product and oh did we mention it's ONLY $3 to start!!!
Click here to check this out
The main reason for it is you will learn step by step on how to build a profitable business online and they even cover you for products so you don't have to create anything yourself…
You will also get a one on one business coach to help you every step of the way.
Anyways, we hope you enjoyed the Review. Please comment below if you are part of this company as our readers would love to know how you are doing.
Also, if there are any products or companies out there you want us to review please let us know!
Take A Look At Our Results:

Take a look at our team members results:
Follow Us on Social Media Below (We are a Real People :)):
Subscribe To Our YouTube Channel Here
Thanks,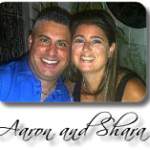 "Results Not Typical" this PROOF of payment doesn't guarantee that you will do the same, but shows you what is possible with some elbow grease and a can do attitude.