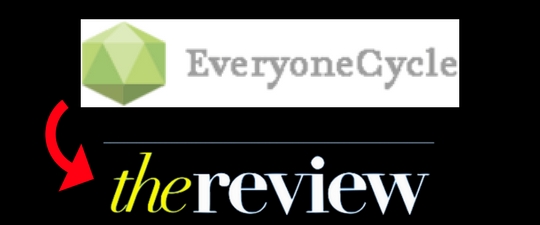 Thanks for reading out Everyone Cycle Review! Is this company a $2 in, $3.60 out straight-line Ponzi?
There is absolutely no information whatsoever on the Everyone Cycle website signifying who owns or runs the business.
The Everyone Cycle website domain, everyonecycle.com, was privately registered on October 8, 2016.
The official Everyone Cycle Facebook group has one administrator, who is Jay Valand.
Jay Valand is based out of India and on November 18, 2016, he made the below post to his personal Facebook page:
"New Revshare Launcing by me soon…. Interested people get in touch."
Valand began endorsing Everyone Cycle on November 22, 2016.
Before launching Everyone Cycle, Valand was endorsing Luxury Shares, a daily ROI Ponzi scheme.
Read on for my complete review.
Everyone Cycle Product Line
Everyone Cycle has no retailable products or services whatsoever, with members only capable of marketing Everyone Cycle membership itself.
After signing up, Everyone Cycle members buy cycler spots.
Together with each cycler spot are ad credits, which can be used to display advertising credits on the Everyone Cycle website.
Everyone Cycle Compensation Plan
Everyone Cycle members invest $2.00 in cycler spots on the assurance of a $3.60 ROI.
ROI payments in Everyone Cycle are paid through a straight-line cycler.
When a member buys a new spot, it is entered into the bottom of a straight-line queue.
Monies used to buy the spot are paid to the spot at the top of the queue, which matures at $3.60.
When the top spot matures, it is detached from the queue and each existing spot is moved up one place.
The process will then repeat, with each new spot bought paid towards the new spot at the top of the queue.
It takes 2 new spot purchases to cycle the top spot out at $3.60.
Referral commissions are paid on cycler spot purchases, through a uni-level compensation arrangement.
A uni-level compensation arrangement puts a member at the top of a uni-level team, with each personally recruited member put directly underneath them (level 1).
If a level 1 member recruits new members, they are put on level 2 of the original member's uni-level team.
If a level 2 member recruits new members, they are put on level 3 and so on and so forth down a hypothetical endless number of levels.
Everyone Cycle caps payable uni-level levels at 5, with commissions paid as a percentage of funds spent on cycler spots.
level 1 (personally recruited members) – 10%
level 2 – 4%
level 3 – 3%
level 4 – 2%
level 5 – 1%
Joining
Everyone Cycle membership is free. To participate in the opportunity though, at least one $2.00 cycler spot purchase is necessary.
Everyone Cycle – Our Conclusion
Jay Valand, at some point, decided it's far more lucrative to run a Ponzi scheme then to invest in one, and so he created Everyone Cycle.
The premise behind Everyone Cycler is simple enough. For every $2.00 invested, $1.80 is used to pay off existing investors.
$2.00 investments are made on the assurance of an advertised $3.60 ROI. The ROI is paid using newly invested funds, making Everyone Cycle a Ponzi scheme.
Referral commissions add an extra pyramid layer to scheme, as without constant recruitment of new members Everyone Cycle will ultimately fail.
The central problem with a straight-line cycler is that each new spot creates a new two spot obligation. In real-world terms, if you were to take a snapshot of the Everyone Cycle queue at any given time, twice as many spots as there were in the queue would be necessary to cycle out each spot.
The problem with this is that these new spots would need twice as many spots each to cycle, and before you know it the queue has propelled out of control.
At some point in time, member recruitment dies down, provoking a collapse.
In addition to any spots he preloaded prior to public launch, Jay Valand also skims 5% of every $2.00 deposited.
Members who don't cycle the same number of spots they have bought (precisely certain to be the mainstream of spots), lose out.
Aaron and Shara What Do You Suggest?
That being said, if you have never marketed online or offline before, finding people could be very difficult for you.
We know when we first started trying to make money online, we failed miserably and we had no idea how to recruit.
That is why, we first started out by learning how to become a good marketers, but you don't have to be a good marketer at all!
We learned how to make money online WITHOUT being great marketers (Click Here To Stay Updated, And To Find Out More about HOW)!
If you don't want to be in a business that requires you to host home parties or call all your friends and recruit your family to buy your stuff no worries.
We will keep you updated where you can build a business online where you don't have to recruit anyone.
Click Here To Check This Out And See What We Mean
You will learn step by step on how to build a profitable business online WITHOUT having to market or recruit anyone else!
Follow Us on Social Media Below (We are a Real People :)):
Subscribe To Our YouTube Channel Here
Thanks,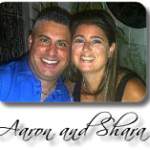 "Results Not Typical" this PROOF of payment doesn't guarantee that you will do the same, but shows you what is possible with some elbow grease and a can do attitude.