Welcome to our ExaCoin Review!
There has been some buzz about this company so we decided to investigate what it was all about…
Some say it's a scam while others ExaCoin reviews are saying legit so what is it?
The good news is we are going to walk you through the company, products and compensation plan so you can make the right decision.
Let's dig in this ExaCoin review…
ExaCoin Review

No information has been provided by ExaCoin on their website about who owns or runs the business.
Exacoin.co the ExaCoin website domain was privately registered on October 23rd, 2017.
Alexa estimate that the largest source of traffic to the ExaCoin website is Vietnam (27%) at the time of publication.
It points out that whoever is running ExaCoin is likely based out of Vietnam.
If an MLM company does not reveal who is running or owns it, think twice before joining and/or investing any money.
Products of ExaCoin
ExaCoin does not offer any retailable products or services. The affiliates are only able to market ExaCoin affiliate membership itself.
The Compensation Plan of ExaCoin
The affiliates of ExaCoin invest in EXA points to receive an advertised daily ROI:
invest $100 to $1000 to get a 48% ROI after 179 days
invest $1010 to $5000 to get a 0.1 daily ROI for 149 days plus bonus 48%
invest $5010 to $10,000 to get a 0.2% daily ROI for 119 days plus bonus 48%
invest $10,010 to $50,000 to get a 0.3% daily ROI for 99 days plus bonus 48%
invest $50,010 to $100,000 to get a 0.35% daily ROI for 79 days plus bonus 48%
invest $100,010 or more to get a 0.4% daily ROI for 59 days plus bonus 48%
A single-level referral commission of 5% is given out on funds invested by personally enlisted affiliates.
Residual "lending rewards" are paid by ExaCoin via a unilevel compensation structure.
An affiliate is placed at the top of a unilevel team by a unilevel compensation structure. Every personally enlisted affiliate is placed directly under them at level 1.
When any level 1 affiliate recruits new affiliates, they are placed on level 2 of the original affiliate's unilevel team.
When any level 2 affiliate recruits new affiliates, they are placed on level 3 and so on down a theoretical unlimited number of levels.
The payable unilevel levels are capped at 7 by ExaCoin. The commissions are given out as a percentage of funds invested across these 7 levels:
8% on level 1 (personally enlisted affiliates)
3% on level 2
1% on levels 3 and 4
0.5% on level 5
0.3% on level 6 and
0.2% on level 7
It is unclear whether ExaCoin pay lending rewards as EXA points or a percentage of funds paid for parked EXA points.
ExaCoin Membership
The affiliate membership of ExaCoin is free. However, free affiliates can only earn referral commissions.
To fully participate in the ExaCoin income opportunity requires a minimum $100 investment.
Summing Up
The most troubling aspect of ExaCoin in addition to being an obvious Ponzi scheme is that it might be a substitute for Chinese scammers skirting the country's recent ICO ban.
China is the 2nd largest source of traffic to the ExaCoin website after Vietnam.
Chinese scammers must be running the company through Vietnam, or ExaCoin has been able to solicit an unusually high amount of Chinese investment.
The investment is illegal and considering the highly public nature of China's ICO ban, a big responsibility should Chinese authorities intervene.
To top that there is the obvious Ponzi fraud, common to all altcoin ICO "lending" schemes.
The affiliates of ExaCoin invest real money in exchange for worthless EXA points.
At present, the EXA points are not publicly tradeable and have no purpose outside of ExaCoin itself.
EXA is being invested in within ExaCoin exclusively on the promise of projected returns. It includes the daily ROI that are being paid out as compensation and baseless projections EXA points will rise in value.
The trick behind ExaCoin's ROI revenue is the usual cryptocurrency trading cliché.
Their website states Exa is a platform that provides analyses and exploits of 1,300 cryptocurrencies market.
Of course ExaCoin does not provide any proof of cryptocurrency trading taking place, much the less any external revenue used to fund affiliate ROI payouts.
New affiliate investment is the only provable source of revenue entering ExaCoin. The use of new investment to pay existing affiliates a daily ROI makes ExaCoin a Ponzi scheme.
If you take a look at ExaCoin's daily ROI percentage payout, each tier falls short of initially invested funds.
It implies reinvestment is mandatory if a profitable return is to be realized.
ExaCoin's anonymous owner(s) have to cut and run in turn that balloons out the time, because even at the highest investment tier 2 terms comes to 118 days.
The exit strategy for ICO "lending" Ponzi admins is pretty straight forward.
The admins of ExaCoin's are flogging off EXA points for 90 cents to $1.30 each throughout December.
In case they attract enough investors, the admins of ExaCoin purchase an altcoin script, convince a few dishonest exchanges to list it, get listed, use that to profess legitimacy and then issue funds invested until the minimum reserve is reached.
ExaCoin will then suddenly stop paying out and the anonymous admin(s) run off with what's left.
The gullible affiliates of ExaCoin who invested on baloney promises of riches are in the meantime left with an altcoin whose value fast approaches zero.
That is on top of majority of the affiliates losing money on the ROI side of things, as that is how a Ponzi scheme works.
It has been happening time and time again in the MLM underbelly "lending" Ponzi niche. ExaCoin certainly won't be any different.
Aaron and Shara What Do You Suggest?
That being said, if you have never marketed online or offline before, finding people could be very difficult for you.
We know when we first started trying to make money online, we failed miserably and we had no idea how to recruit.
That is why, we first started out by learning how to become a good marketers, but you don't have to be a good marketer at all!
We learned how to make money online WITHOUT being great marketers (Click Here To Stay Updated, And To Find Out More about HOW)!
If you don't want to be in a business that requires you to host home parties or call all your friends and recruit your family to buy your stuff no worries.
We will keep you updated where you can build a business online where you don't have to recruit anyone.
Click Here To Check This Out And See What We Mean
You will learn step by step on how to build a profitable business online WITHOUT having to market or recruit anyone else!
Follow Us on Social Media Below (We are a Real People :)):
Subscribe To Our YouTube Channel Here
Thanks,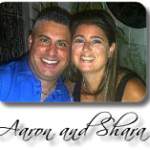 "Results Not Typical" this PROOF of payment doesn't guarantee that you will do the same, but shows you what is possible with some elbow grease and a can do attitude.