Thanks for stopping by to read our Fincrypt Global Review.
Looking for a unbiased Fincrypt Global Review? You're in the right place. Today we are looking at this opportunity and we are going to share our full review. If you're wondering whether it's a scam or a legit company keep reading as we will reveal everything. Also we are not affiliates for this company so you can expect and honest review and not just another sales pitch like other reviews do!
Fincrypt Global Review

According to Fincrypt Global website, Joe William is the Director and Chief Visionary officer of the Fincrypt Global .
Besides his name, no information about Joe is found.
On June 6, 2017, fincryptglobal.com, the website domain of the Fincrypt Global was privately registered.
Alexa estimates that, at present, 100% of the traffic which Fincrypt Global website gets originates from India. It is safe to bet that 'Joe William' is fake. The owner of the website is most likely based in India.
There is an evidence of the use of '$1 crore' in the compensation plan of Fincrypt Global.
It is also a possibility that the Fincrypt Global  site is owned by people in the UK. The Fincrypt Global says that its compensation plan runs on 'UK time.'
Be wary of MLM companies that do not openly say who owns it. It is not safe to join and invest money in such companies.
Products and services owned by Fincrypt Global
Fincrypt Global  does not own any retail products and services. The affiliates are made to market only Fincrypt Global affiliate membership.
24-month compensation plan
The Fincrypt Global promises their affiliates a 24 months ROI for their investment of money.
Make $200 investment for 180% ROI (Starter)
Make $500 investment for 180% ROI (Classic)
Make $1000 investment for 200% ROI (Pro)
Make $2000 investment for 200% ROI (Elite)
Make $5000 investment for 220% ROI (Mega)
Make $10,000 investment for 220% ROI (Star)
Make $25,000 investment for 230% ROI (Premium)
Make $50,000 investment for 250% ROI (Ultima)
The monthly ROI paid depends on how often an affiliate chooses to take out their money. The plan includes an ROI bonus:
Monthly withdrawal: 100% ROI (above rates)
Quarterly withdrawal: 20% ROI bonus
Every six months withdrawal: 40% bonus
Annual withdrawal: 40% bonus
Withdrawal after 2 years: 50% bonus
If you have personally recruited affiliates, you will receive 5% direct referral commission on funds invested by them.
It is to be noted that a 10% fee is taken for all commission withdrawals.
Binary compensation structure of Residual commissions
The payment of the residual commission is made through a binary compensation structure by Fincrypt Global.
According to the structure, an affiliate is at the top of a binary team that is split into left and right.
The initial level of the binary team has two positions. The second level of the team is created by dividing the first two positions into another two. In total, it has four positions.
Ensuing levels of the team are created as and when required. Each fresh level holds twice as many positions as the previous level.
Both direct and indirect recruitment of affiliates is used to fill the position in the binary team. There is no limit to the depth of a binary team's growth.
Fincrypt Global tallies the freshly invested funds on both sides of the team at day's end.
An affiliate can get paid 10% for funds that match. The unmatched funds on the stronger binary side are carried over.
The residual commissions are limited daily according to how much an affiliate of Fincrypt Global has invested.
Limit for Starter affiliates: $200 daily
Limit for Classic affiliates: $500 daily
Limit for Pro affiliates: $1000 daily
Limit for Elite affiliates: $2000 daily
Limit for Mega affiliates: $5000 daily
Limit for Star and higher affiliate: $12,000 daily
Unilevel compensation structure of Leadership Bonus
A unilevel compensation structure is used for Leadership Bonus by the Fincrypt Global compensation plan.
The compensation structure puts an affiliate at the top of the team. Each affiliate recruited personally is put directly under them at the initial level.
In case a level 1 affiliate recruits a fresh affiliate, he is put on level 2 of the original affiliate's unilevel team.
In case a level 2 affiliate recruit a fresh affiliate, he will be put on level 3 and so on down to an infinite number of levels.
Fincrypt Global limits the Leadership Bonus in eight levels
Limit for level 1: 1%
Limit for level 2: 0.75%
Limit for levels 3 to 5: 0.5%
Limit for levels 6 to 8: 0.25%
The Fincrypt Global does not mention what the Leadership Bonus is paid out on.
Going by assumption, it has to be a percentage of ROI payouts or even residual commissions.
Performance Bonus
The affiliates are paid a Performance Bonus by the Fincrypt Global depending on how much their downline makes investment.
Produce $2000 in the weaker binary side investment volume , out of which $500 is direct and get $100
Produce $10,000 in the weaker binary side volume, out of which $2500 is direct and get $250
Produce $50,000 in the weaker binary side investment volume, out of which $10,000 is direct and get $1000
Membership for joining Fincypt Global
The affiliate membership of Fincrypt Global is free. However, one must invest a sum of $200 minimum to @50,000 to take part in the mentioned income opportunity.
To conclude:
The trick behind the ROI payment of Fincrypt Global is cryptocurrency trading.
You will find that the Fincrypt Global provides gibberish related to marketing trading on 'our strategy' section on their website.
It sounds generic and you will almost fall for it if you are not aware that it has been copy pasted from other m forex scam website.
The Fincrypt Global does not, in any event, give any proof of cryptocurrency occurring.
There is no clue about who is running the Fincrypt Global , no evidence about cryptocurrency trading, and the only source of revenue available is the funds invested by the affiliates.
It can be concluded that the Fincrypt Global is just another Ponzi scheme.
Like all Ponzi schemes, ROI payments will cease once the funds invested by the affiliates run out.
The Fincrypt Global themselves has warned in their website to be cautious of fake coins, schemes, and ponzi.
Follow their rules to take advantage of the people who don't.
Also, by doing that, you can make out which crypto-coins are fake and which ones can skyrocket like bitcoin.
Apart from the truth about 'following rules,' this is perhaps one of the exceptional cases where the scammers trying to rip you off are being sincere.
Listen to them and don't invest in Fincrypt Global.
Aaron and Shara What Do You Suggest?
That being said, if you have never marketed online or offline before, finding people could be very difficult for you.
We know when we first started trying to make money online, we failed miserably and we had no idea how to recruit.
That is why, we first started out by learning how to become a good marketers, but you don't have to be a good marketer at all!
We learned how to make money online WITHOUT being great marketers (Click Here To Stay Updated, And To Find Out More about HOW)!
If you don't want to be in a business that requires you to host home parties or call all your friends and recruit your family to buy your stuff no worries.
We will keep you updated where you can build a business online where you don't have to recruit anyone.
Click Here To Check This Out And See What We Mean
You will learn step by step on how to build a profitable business online WITHOUT having to market or recruit anyone else!
Follow Us on Social Media Below (We are a Real People :)):
Subscribe To Our YouTube Channel Here
Thanks,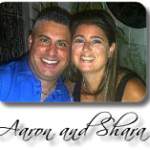 "Results Not Typical" this PROOF of payment doesn't guarantee that you will do the same, but shows you what is possible with some elbow grease and a can do attitude.