Thanks for stopping by to read our FirstCoin Club Review.
FirstCoin Club Review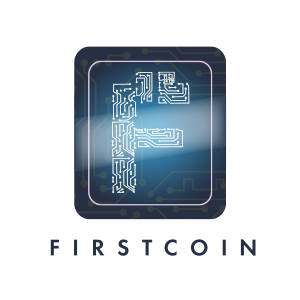 On July 15th, 2016, the FirstCoin Club website domain ("firstcoin.club") was registered privately.
Company gives no information on their site about who runs or owns the business.
The website refers to "Dynamic Global Marketing Ltd" yet gives no report about the relationship between the two companies.
An address in Dubai is given, although further research discloses that this address belongs to Freemont Group.
Freemont Group gives business formation services in Dubai, indicating FirstCoin Club (and Dynamic Global Marketing LTD) exist in name only, in Dubai.
If an MLM company is not transparent about who owns or runs it, just think hard and longregarding joining and/or handing over any money.
FirstCoin Club Products
There is no any services or retailable products, with members only able to display FirstCoin Club associate membership itself.
The FirstCoin Club Compensation Plan
On the guarantee of a monthly ROI, Their members invest firstcoin with the company.
Referral commissions are paid when members are enrolled and also invest.
Passive ROI
FirstCoin Club members gain a passive 3% to 7.5% monthly ROI (paid in Firstcoin) by depositing firstcoin with the company.
Basic – put in $200 to $1999 in firstcoin and get a 3% monthly ROI
Silver – put in $2000 to $9999 in firstcoin and get a 5% monthly ROI
Gold – put in $10,000 to $24,999 in firstcoin and get a 7.5% monthly ROI
VIP – put in $25,000 or more in firstcoin and get a 7.5% monthly ROI (in addition to amount deposited get 10% one-time bonus)
Titled "FirstCoin Advertising Mining Shares", the more a member invests the higher is their monthly ROI.
Referral Commissions
On firstcoin deposited by personally recruited members, FirstCoin Club pays a 10% referral commission.
If an associate recruits five members, they gain a 20% referral commission rate from the sixth.
On level 2 downline affiliates,a residual referral commission rate of 7.5% is paid.
Pool Income
If any member personally selects ten or more members who together have invested around$5500 in firstcoin, they get a share in the Pool Income bonus pool.
The Pool Income bonus pool is comprised of 5% of FirstCoin Club investment volume company-wide.
Joining FirstCoin Club
The associate membership is attached to an investment of firstcoin.
Basic – put in $200 to $1999 in firstcoin
Silver – put in $2000 to $9999 in firstcoin
Gold – put in $10,000 to $24,999 in firstcoin
VIP – put in $25,000 or more in firstcoin
The more an associate invests the higher their salary potential through the FirstCoin Club compensation plan.
FirstCoin Club – Public Exchange
FirstCoin Club looks to remedy the issue of Ponzi point "cryptocurrency" MLMs being not publicly tradable.
They do this by demanding members purchase firstcoin before investing it in FirstCoin Club.
An associate can only acquire firstcoin through a public exchange.
Until you scratch the surface,this sets up an impression of a cryptocurrency with legitimate demand and supply.
The FirstCoin Project site uncovers that there are around 110 million firstcoins, out of which 109.9 million are pre-mined.
Who possess the 99.9% of available firstcoins? It's none other than the unknown owner(s) of FirstCoin Club.
FirstCoin Club – Bottom Line?
On a public exchange, when a prospective member puts in a purchase request for firstCoin, in reality, they are just purchasing the coin from the company itself.
Once gained, a FirstCoin Club then stops their firstcoin with the company and takes the monthly ROI.
Hereafter it's the same old Ponzi points business model.
To pay their members a monthly ROI, The company take funds which they get for selling pre-mined firstcoin they produced at little to no cost.
The funds are derived from new and existing members buying firstcoin to invest.
Usually a member could sell firstcoin to another member and undercut FirstCoin Club, although this is unlikely. Outside of investment in this Club there is no practical use for firstcoin.
The usual "we are going to be the next bitcoin!" comparisons are made to promote the company, additionally encouraging members to keep their firstcoins stopped in FirstCoin Club.
Referral commissions add an extra pyramid layer to the scheme, as they directly reward FirstCoin Club members for bringing new member investors on board.
FirstCoin Club – Conclusion
Similar to all Ponzi schemes, a slowdown in member recruitment implies a slowdown in new funds entering the scheme.
This will manifest itself on exchanges for firstcoin by way of a decline in buy orders. Leaving it unable to meet its ROI obligations,this in turn starves firstCoin of its only revenue source.
The Firstcoin bubble bursts at that point, with the worth of the coin crashing as members rush to sell.
Meanwhile, the owners of FirstCoin Club quietly lurk away, keeping whatever they have skimmed off of public firstcoin buy orders.
Their compensation plan affirms that "to purchase firstcoin is possible only with bitcoin", so it is realistically unlikely to recover stolen funds from FirstCoin Club's admin scammers.
Although convoluted through the MLM business model and use of public exchanges, firstcoin is basically yet another pump and dump altcoin.
It will be interesting to see how the public exchanges handles this, particularly if the public exchange manipulation model catches on.
Although, firstcoin functions on a technical level and is a legitimate cryptocurrency.
The dilemma is firstcoin was created exclusively to facilitate Ponzi fraud, similarly bitcoin can be utilized to power Ponzi schemes.
Whereas bitcoin has genuine public supply and demand and legitimate uses, however, firstcoin has neither.
Aaron and Shara What Do You Suggest?
That being said, if you have never marketed online or offline before, finding people could be very difficult for you.
We know when we first started trying to make money online, we failed miserably and we had no idea how to recruit.
That is why, we first started out by learning how to become a good marketers, but you don't have to be a good marketer at all!
We learned how to make money online WITHOUT being great marketers (Click Here To Stay Updated, And To Find Out More about HOW)!
If you don't want to be in a business that requires you to host home parties or call all your friends and recruit your family to buy your stuff no worries.
We will keep you updated where you can build a business online where you don't have to recruit anyone.
Click Here To Check This Out And See What We Mean
You will learn step by step on how to build a profitable business online WITHOUT having to market or recruit anyone else!
Follow Us on Social Media Below (We are a Real People :)):
Subscribe To Our YouTube Channel Here
Thanks,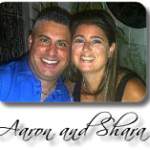 "Results Not Typical" this PROOF of payment doesn't guarantee that you will do the same, but shows you what is possible with some elbow grease and a can do attitude.