Thank you for taking the time to read our Forex Entourage review. We've done our best effort to compile the necessary information so you make the best choice possible.
Forex is no joke, as well as traditional money, everything can go wrong with a few lousy decisions.
So, lay back with your favorite beverage and let's start, we're sure you'll find our review very interesting, learn all that you can about Forex and these kinds of business opportunities, remember that knowledge is the one thing no one can take away from you.
Forex Entourage Review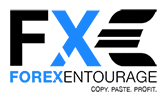 The Forex Entourage website doesn't deliver any info about the owners of anyone accountable for the company.
The domain for the Forex Entourage "forexentourage.net" was registered for the first time four years ago on 2013 (July 16th) and it was just relaunched about a month ago (July 14th).
The Forex Entourage domain's owner is a Sawicki Tomasz, the mailing address locates him in the French city of Roubaix.
According to our investigation, that same French address was used for various domains, this means that it's a rented address.
Going back to Forex Entourage, the website lists a pair of addresses, one of them is in Utah, the other one in the UK provide two corporate addresses on their website, one in the US state of Utah and the other all the way over to the UK.
We've learned that the British address is used for forwarding. Yet, we couldn't verify if the Utah address is a rental or not.
There's a BBB listing for Forex Entourage made on December 2016. Remember that Utah address? It wasn't the same for the BBB listing as it should, data has to be consistent after all.
Talking a bit more about the Forex Entourage BBS listing, it says that a Paul A Romero is the "Managing Member" and a Pablo Romero (possible family of his) as "Co-owner".
We've gone through social media. Forex Entourage has its own Instagram, in the profile lists a "Paule Rome" as the company's CEO.
Mr. Paul Romero uses his real name on Facebook, as does Mr. Pablo Romero. Their FB profiles basically end in the first months of 2016 and they don't mention anything about MLM or Forex.
The Products
Forex Entourage does have products for retail. Right now they market packages that have relation to the Forex brand. Here we have them:
Forex First Package: It offers 80% accuracy on their quality signals, it also has live training sessions and access to the app. The retail cost for this package is $170, after, that you have to pay $110 every month.
Forex ATM Package: According to the Forex Entourage website, it offers "hands free trading" and retails for $235 and then members have to pay $175.
PIP Analyzer Pro Package: We quote from Forex Entourage: "Let our proprietary algorithms take away the headache of finding profitable entries…", this means that a program takes over and supposedly takes the best decisions for cryptocurrency trading. The Forex Entourage package retails at $235 and then members pay a monthly fee of $175.
#AllIn Package: It combines the mentioned-above packages into one. It retails at $301 and then a $241/monthly fee.
The Compensation Plan
Forex Entourage pays members to sell the company's packages to customers on retails and recruits.
There's also a payment in ROI made through the Forex Entourage binary tree structure.
Commissions on Recruitment
The Forex Entourage company pays members for recruitment in a three tier uni-level structure:
Level 1 (direct recruits) pay $25
Level 2 pay $10
Level 3 pay $5
Residual Commissions
Forex Entourage pays residual commissions through a binary tree structure.
As we've said in past reviews, A binary tree structure puts a member on top of a binary tree, then it divides into two:
Level one of the binary tree stores two positions. The next level of the tree is created by dividing these first two positions of Forex Entourage level one into two positions each (4 positions in total).
Later levels of the Forex Entourage tree are created if needed, as explained above, each level can carry twice as many positions as the previous.
The Forex Entourage binary tree fills up through direct and indirect recruits. The structure doesn't place a limit on how far can a tree go in growth.
Forex Entourage gave its packages value in points, it looks like this:
Forex Entourage First Package gives 80 points
Forex Entourage ATM and PIP Analyzer Pro Package gives 120 points
#AllIn Package is not publicly disclosed, we assume that it ranges between 120 and 200 points.
When a month ends, Forex Entourage gathers the sales on both sides of the binary tree. The Forex Entourage points system defines how the company distributes its shares. That way, they calculate the minimum commission for the next week, here's the list:
1 Share (600 points on one side, 1200 points on the other) gives members a minimum of $500/week
2 Shares (1800 points on one side, 3600 points on the other) gives members a minimum of $1000/week
4 Shares (4800 points on one side, 9600 points on the other) gives members a minimum of $2000/week
8 Shares (9600 points on one side, 19,200 points on the other) gives members a minimum of $4000/week
10 Shares (19,200 points on one side, 38,400 points on the other) gives members a minimum of $5000/week
15 Shares (38,400 points on one side, 76,800 points on the other) gives members a minimum of $7500/week
30 Shares (76,800 points on one side, 153,600 points on the other) gives members a minimum of $15,000/week
60 Shares (153,600 points on one side, 307,200 points on the other) gives members a minimum of $30,000/week
90 Shares (307,200 points on one side, 614,400 points on the other) gives members a minimum of $45,000/week
Keep in mind, members have to qualify to receive residual commissions, affiliates must have two direct recruits.
Joining In
Forex Entourage membership costs $60. After a member signs up, he/she must get one of three packages:
Forex First Package costs $110/month
Forex ATM Package costs $175/month
PIP Analyzer Pro Package costs $175/month
#AllIn Package costs $241/month
Additionally, Forex Entourage members have to pay a $10 monthly fee.
The Final Word on Forex Entourage
It seems weird when you hear that you have to do so much investment just to maintain yourself in a business opportunity.
This is the case for Forex Entourage, you're basically paying for the upper level's ROI
It's notable to say that Forex Entourage's internet traffic comes mostly from the US (about 80% according to Alexa). This means that Forex Entourage "trading activities" must be regulated by the SEC, otherwise, they're doing illegal business.
But no, we searched the SEC database and nothing turns up for Forex Entourage. The Romero's are on their way to being investigated and why not prosecuted.
Apart from that, there's a Ponzi scheme going on in Forex Entourage, how so? Shares are directly related to member fees and not trading itself.
The amount of money affiliate get by shares is solely based on the number of people that join, just like a Ponzi works.
A pyramid scheme is involved here too, the company's revenues come from recruitment and monthly fees. Despite all of this, there's a legitimate element to this company, the retail sales and the points system it has is something a company can build up to.
But, there's too much weight about the Ponzi-Pyramid-ROI paying scheme for us to ignore. The Romero's have made a lot of money from innocent people, even if this business collapses in the near future, it's a good idea to spread the word on these kinds of companies and avoid them at all costs.
Aaron and Shara What Do You Suggest?
That being said, if you have never marketed online or offline before, finding people could be very difficult for you.
We know when we first started trying to make money online, we failed miserably and we had no idea how to recruit.
That is why, we first started out by learning how to become a good marketers, but you don't have to be a good marketer at all!
We learned how to make money online WITHOUT being great marketers (Click Here To Stay Updated, And To Find Out More about HOW)!
If you don't want to be in a business that requires you to host home parties or call all your friends and recruit your family to buy your stuff no worries.
We will keep you updated where you can build a business online where you don't have to recruit anyone.
Click Here To Check This Out And See What We Mean
You will learn step by step on how to build a profitable business online WITHOUT having to market or recruit anyone else!
Follow Us on Social Media Below (We are a Real People :)):
Subscribe To Our YouTube Channel Here
Thanks,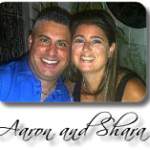 "Results Not Typical" this PROOF of payment doesn't guarantee that you will do the same, but shows you what is possible with some elbow grease and a can do attitude.