Thank you for taking the time to read our Freedom Dollar Review. We've made our best effort to compile the necessary information, so you make the best choice possible.
Working Online is no joke, as well as traditional business and money, and everything can go wrong with a few lousy decisions.
So, sit back with your favorite beverage and let's start, we're sure you'll find our review very interesting, learn all that you can about MLM's and these kinds of business opportunities, remember that knowledge is the one thing no one can take away from you.
Freedom Dollar Review

Freedom Dollar doesn't give any information on their website about the owners or anyone accountable for the business opportunity.
The Freedom Dollar website is physically located on the same servers that run Trinity Funnel System. The website domain for that company (TFS) was registered early this year, on February 21st.
More on that company, TFS appears to be a traffic exchange. We conclude that whoever is the owner of this site is running Freedom Dollar as well.
There aren't any other clues to who owns TFS, the only information disclosed on the website is that the company is a part of the Trinity Marketing Group.
The Products
Freedom Dollar doesn't offer any products or services on retail. Members only have the possibility to market the Freedom Dollar memberships.
The Compensation Plan
Members of the Freedom Dollar MLM can give money to one another through a 3×4 matrix, said matrix puts an affiliate on top of the matrix with two positions beneath him/she (This is level one)
Three positions make level one of the Freedom Dollar matrix. The structure makes level two when it divides these three positions into another three (9 positions).
The following levels go the same way as mentioned above. Levels three and four can carry 27 and 81 positions in Freedom Dollar.
After a member signs up in the Freedom Dollar MLM, he/she gives $1 as a gift to an existing member of the business.
These gifts return to that member, and in turn, he/she receives three $1 gifts on level one of the matrix. A member gets paid through this system by direct or indirect recruits in Freedom Dollar.
If any member wants to gain access to level two, this costs $3. This investment allows that member to receive $3 gifts from nine other members. The gifting system across all levels of the matrix looks like this:
Level one members give $1 and, in turn, receive $1 from three members.
Level two members give $3 and, in turn, receive $3 from nine members.
Level three members give $15 and, in turn, receive $15 from twenty-seven members.
Level four members give $317 and, in turn, receive $317 from eighty-one members.
Important note: Payments (and receipts) in the Freedom Dollar MLM are made monthly. 
Joining In
Joining in the Freedom Dollar has a $1 gift payment attached to it.
The Final Word on the Freedom Dollar
Freedom Dollar doesn't offer anything on retail to non-affiliates. Their business model uses the infamous cash gifting system. Payments between affiliates funnel up to the company's admin (who by the way no one knows about).
All purchases in Freedom Dollar have a no refund policy, as stated on the Freedom Dollar website. As we've mentioned before, these gift schemes last as long as recruits keep coming in, once it stops, everything falls apart rapidly.
You may wonder, how does this happen? Admins in Freedom Dollar redirect two-thirds of gifts inside the matrix from the first level to the third.
There's a promised final payment on Level 4, but members don't see any of their investment come back to them before the admins fill up their pockets first.
Our recommendation is to stay away from the Freedom Dollar MLM. Admins are the ones that get the most of these businesses. People lose more money than what they make on these, don't let yourself be one of them.
Aaron and Shara What Do You Suggest?
That being said, if you have never marketed online or offline before, finding people could be very difficult for you.
We know when we first started trying to make money online, we failed miserably and we had no idea how to recruit.
That is why, we first started out by learning how to become a good marketers, but you don't have to be a good marketer at all!
We learned how to make money online WITHOUT being great marketers (Click Here To Stay Updated, And To Find Out More about HOW)!
If you don't want to be in a business that requires you to host home parties or call all your friends and recruit your family to buy your stuff no worries.
We will keep you updated where you can build a business online where you don't have to recruit anyone.
Click Here To Check This Out And See What We Mean
You will learn step by step on how to build a profitable business online WITHOUT having to market or recruit anyone else!
Follow Us on Social Media Below (We are a Real People :)):
Subscribe To Our YouTube Channel Here
Thanks,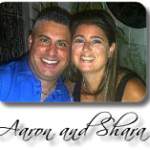 "Results Not Typical" this PROOF of payment doesn't guarantee that you will do the same, but shows you what is possible with some elbow grease and a can do attitude.