Freelancing a full-time career? But, how? I don't know where to start!
This is a common answer that we hear… when people come to us asking… about how to start an internet home business. They think that affiliate marketing is the only option out there.
In fact, they are wrong, there are so many freelance jobs out there, that can help them make money. It can be online, or through telemarketing, or as a work from home specialist.
Affiliate marketing, blogging, and freelancing are only three such freelancing options.
If you commence an affiliate marketing career, it is obvious that you would have to learn to blog for yourself. Hence, if you can blog for affiliate marketing, why can't you make it into a full-time career?
It is all a matter of confidence. In simple terms, you cannot become a freelance writer overnight, unless you are articulate and good with the language that you plan to write in. Start with a blog and give yourself about six months, and you will be writing a lot better than many. Of course, time is the best teacher, and with experience, your proofreading, editing and SEO skills improve..
What we are trying to tell you is that if you are planning to be an affiliate marketer, you also need to be an average writer. You would have to write reasonably good reviews about your affiliate product. The content should convince the readers to at least tryout the product that you are promoting.
What Are Important Facets For Freelancing.
Naturally, the most important factor prior to contemplating any freelancing career is YOU!
You have to not only like it but it should also fit in with your interest and talent. If this is the case, then it will not be long before success follows.
Like affiliate marketing, you also have to set aside time and backup funds (if you are unemployed!).
However, if you plan to do it as a part-time vocation, then you do not have to virtually worry about anything. Income from your regular career will take care of any lack-of-income from the part-time job.
However, if you intend to make freelancing a full-time career, then there are below mentioned points to consider before starting out.
Is the identified freelance career suitable for you?
Can you allocate a place in your home that can function as a home office?
Are you well organized and can manage time well?
More importantly, are you disciplined to work every day.
Do you have back-up funds for at least six months?
At the beginning, a work from home or freelancing career can appear overwhelming. It offers you unlimited income potential and the opportunity to be your own boss. You take the risks and work hard to build it into a profitable enterprise.
One of the importance aspects in a work from home career is your resilience. This helps you maintain your balance and helps you to overlook any rejections and failures.
Related Posts.
Best… 🙂
Follow Us on Social Media Below (We are a Real People :)):
Subscribe To Our YouTube Channel Here
Thanks!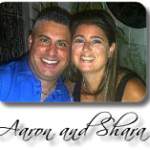 Bottom-line is that making freelancing a full-time career, requires determination, persistence, commitment, and a definite aim.