Thanks for stopping by to read our Fund Your Success Review!
Is this $10.00 in, $270.00 out/Ponzi Cycler a legit business or a way for you to drain your bank account and leave you begging for a refund?
Fund Your Success Review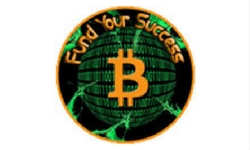 There is absolutely no information whatsoever on the Fund Your Success website signifying who owns or runs the business.
The Fund Your Success website domain, fundyoursuccess.com, was first registered on December 19, 2015. The registration was recently updated on December 21, 2016.
John Dierksmeier is listed as the domain owner, with an address in Texas provided.
Dierksmeier (full name John Dierksmeier Quesada) first appeared on my radar in 2015 as the owner of 2×2 Wealth, a matrix cycler.
Other MLM opportunities Dierksmeier has since launched include Only7Bucks, Café Nopal, Eco Plus Network, My Secret Fortune and EZAdsNet.
In 2016 Dierksmeier seems to have moved on to the Amazing Living auto-ship recruitment scheme. In order to build his Amazing Living downline, Dierksmeier formed Amazing Pre Builder, a matrix cycler feeder.
Alexa traffic statistics for the Amazing Pre Builder website suggest that the scheme never went anywhere. This has more than likely provoked the launch of Fund Your Success.
Read on for my complete review.
Fund Your Success Product Line
Fund Your Success has absolutely no retailable products or services with members only capable of marketing Fund Your Success membership itself.
Fund Your Success members have access to on-site advertising, online marketing tools and PLR "internet marketing downloads".
Fund Your Success Compensation Plan
Fund Your Success members buy $10.00 spots in a three-tier 2×1, 2×2 and 2×3 matrix cycler.
The 2×1 matrix puts a member at the top of a matrix with 2 spots to fill.
The 2×2 matrix expands on a 2×1 matrix by adding another level to fill (4 spots).
The 2×3 matrix expands the matrix again with a third level of spots to fill (8 spots).
Spots in each matrix are filled through direct and indirect recruitment of new Fund Your Success members.
When all spots in a matrix are filled, a "cycle" is produced and a cycle commission is paid.
Cycle commissions through Fund Your Success' 3 matrix cycler tiers are as follows:
Phase 1 (2×1 matrix, spots cost $10.00) – no commission, cycles into Phase 2
Phase 2 (2×2 matrix) – $20.00 commission and cycles into Phase 3
Phase 3 (2×3 matrix) – $250.00 commission, produces a new spot in Phases 1 and 2 and produces two new Phase 3 spots
A referral commission of $75.00 is paid when a personally recruited member cycles out of Phase 3.
Joining
Fund Your Success membership is free, but members must buy at least one $10.00 cycler spot to participate in the opportunity.
Fund Your Success – Our Conclusion
Predictably, Fund Your Success in more of the same from John Dierksmeier.
The business model has Fund Your Success members invest $10.00 on the assurance of an eventual $270.00 ROI.
This is a minimum of 27 new spot investments required to pay out one ROI. The real figure will be higher once the referral commission and non-linear nature in which the company-wide matrix fills is considered.
The ghost spots created through a Phase 3 cycle also add nothing while producing an ROI liability, further growing new payments required per ROI payout.
The initial spot(s) to cycle out of Phase 3 will have been pre-loaded by Dierksmeier. Through these spots and the later created ghost spots, Dierksmeier stands to withdraw the mainstream of funds invested in cycler spots.
A few other early members may make a little bit of money, but once new member recruitment dies down, the mainstream of Fund Your Success members will take a loss.
Aaron and Shara What Do You Suggest?
That being said, if you have never marketed online or offline before, finding people could be very difficult for you.
We know when we first started trying to make money online, we failed miserably and we had no idea how to recruit.
That is why, we first started out by learning how to become a good marketers, but you don't have to be a good marketer at all!
We learned how to make money online WITHOUT being great marketers (Click Here To Stay Updated, And To Find Out More about HOW)!
If you don't want to be in a business that requires you to host home parties or call all your friends and recruit your family to buy your stuff no worries.
We will keep you updated where you can build a business online where you don't have to recruit anyone.
Click Here To Check This Out And See What We Mean
You will learn step by step on how to build a profitable business online WITHOUT having to market or recruit anyone else!
Follow Us on Social Media Below (We are a Real People :)):
Subscribe To Our YouTube Channel Here
Thanks,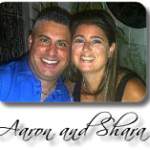 "Results Not Typical" this PROOF of payment doesn't guarantee that you will do the same, but shows you what is possible with some elbow grease and a can do attitude.