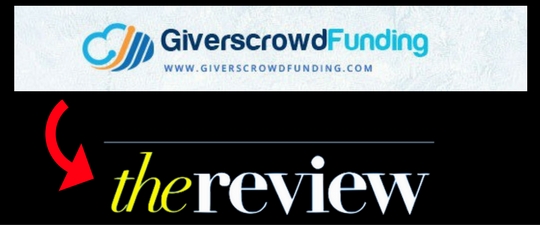 Thanks for reading our Givers Crowdfunding Review! Is this 3×7 Matrix Cash Gifting legit or not?
Lets us dig a bit deeper.
Givers Crowdfunding Review
There is absolutely no information whatsoever on the Givers Crowdfunding website indicating who owns or runs the business.
The Givers Crowdfunding website domain, giverscrowdfunding.com, was registered on October 20, 2016. Kevin Icecreast is listed as the owner, with an address in Texas, US provided.
A marketing video contained on the Givers Crowdfunding website was uploaded on October 25, 2016. The YouTube account name hosting the video is also "Kevin Icecreast".
Per my research, Kevin Icecreast does not truly exist.
My Earnings, also associated with Icecreast, was a Ponzi scheme launched earlier this year in August. My Earning's business model defined the company as a seven-tier matrix cycler Ponzi scheme.
The same "Kevin Icecreast" YouTube channel was used to promote My Earnings.
After launching, My Earnings quickly collapsed. As of the time of this review, the My Earnings website is non-responsive.
The same scammer(s) behind My Earnings were also behind Progmatic AdsPaid, a Ponzi scheme launched in January.
Givers Crowdfunding seems to be the 3rd opportunity launch by this individual or group in 2016.
If an MLM company is not willingly truthful about who is running or owns it, think long and hard about joining and/or handing over any money.
Givers Crowdfuning Product Line
Givers program has absolutely no retailable products or services, with affiliates only capable of marketing Givers Crowdfunding affiliate membership itself.
After signed up, Givers Crowdfunding affiliates gift funds to the affiliate who recruited them.
Together with these gifting payments you will find ad credits, which can be used to display advertising on the Givers Crowdfunding website.
Givers Crowdfunding Compensation Plan
The Givers Crowdfunding compensation plan has affiliates gift funds to one another through a 3×7 matrix.
Said 3×7 matrix puts an affiliate at the top of a matrix, with 3 spots directly underneath them in Givers Crowdfunding.
These 3 spots form the initial level of the matrix. The 2nd level of the matrix is created by dividing each of these 3 spots into another 3 spots each (9 spots).
Succeeding levels of the matrix are produced in the same manner, for a total of 3279 spots across 7 levels in Givers Crowdfunding.
A Givers Crowdfunding affiliate signs up and gifts $30.00 to the affiliate who recruited them.
This payment makes them eligible to receive $30.00 from 3 later recruited affiliates in Givers Crowdfunding.
Every level of the 3×7 matrix must be unlocked with a gifting payment before payments can be received from other Givers Crowdfunding affiliates as follows:
level 1 – gift $30 to the affiliate who recruited you and receive $30 from three subsequently recruited affiliates
level 2 – gift $40 and receive $40 from nine affiliates
level 3 – gift $80 and receive $80 from twenty-seven affiliates
level 4 – gift $160 and receive $160 from eighty-one affiliates
level 5 – gift $360 and receive $360 from two hundred and forty-three affiliates
level 6 – gift $640 and receive $640 from seven hundred and twenty-nine affiliates
level 7 – gif $1280 and receive $1280 from two thousand one hundred and eighty-seven affiliates
Joining Givers Program
Givers Crowdfunding affiliate membership is completed by a gifting payment of $30.00 to the affiliate who recruited you.
Complete participation in the Givers Crowdfunding income opportunity costs $2,590.00.
Bottom Line?
The website states:
"BiversCrowdfunding is a donation and reward crowdfunding platform IE peer-to-peer, launched online by several minded people and IT experts."
Whenever you see the words "donations" or "peer-to-peer" to market an MLM opportunity, there's a good chance it is basically cash gifting.
Givers Crowdfunding gives you so much in their own description of the opportunity:
"You need to upgrade your position [sic] by sending upgrade donation to your upline so as to get donations from you downline."
Affiliates paying affiliates in MLM is cash gifting, making Givers Crowdfunding, not surprisingly, an all-out scam.
Moreover, affiliates paying affiliates has nothing to with charity, crowdfunding or donations.
Nevertheless, despite the clearly fraudulent nature of Givers Crowdfunding's business model, the company insists cash gifting is legal.  See below:
"Is crowdfunding legal?"
"Our crowdfunding is based on voluntary donation and we do not guaranty any return or profit from your donations.  Donating voluntary or giving help to other people in good faith has always been legal."
Givers Crowdfunding – Our Conclusion
Listen, while voluntary donations may very well be legal, that is clearly not what is going on in Givers Crowdfunding.
A donation is made and that is just the end of it. New Givers Crowdfunding affiliates pay money to present affiliates in order to qualify to receive money from affiliates who join after them.
And, bottom line, that is the central difference between a legitimate donation and cash gifting.
And again, as with all cash gifting schemes, once new affiliate recruitment slows down so too will payments in the system. This will prompt a collapse, resultant in the mainstream of Givers Crowdfunding affiliates losing money.
With My Earnings and Progmatic AdsPaid both collapsing soon after launch, expect Givers Crowdfunding to have a similarly short life-span.
Aaron and Shara What Do You Suggest?
That being said, if you have never marketed online or offline before, finding people could be very difficult for you.
We know when we first started trying to make money online, we failed miserably and we had no idea how to recruit.
That is why, we first started out by learning how to become a good marketers, but you don't have to be a good marketer at all!
We learned how to make money online WITHOUT being great marketers (Click Here To Stay Updated, And To Find Out More about HOW)!
If you don't want to be in a business that requires you to host home parties or call all your friends and recruit your family to buy your stuff no worries.
We will keep you updated where you can build a business online where you don't have to recruit anyone.
Click Here To Check This Out And See What We Mean
You will learn step by step on how to build a profitable business online WITHOUT having to market or recruit anyone else!
Follow Us on Social Media Below (We are a Real People :)):
Subscribe To Our YouTube Channel Here
Thanks,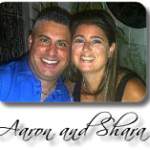 "Results Not Typical" this PROOF of payment doesn't guarantee that you will do the same, but shows you what is possible with some elbow grease and a can do attitude.