Thank you for stopping by to read our God Gift Matrix review. There has been some buzz about God Gift Matrix, so we decided to investigate what was it all about. Some say it's a scam while others are saying legit, so which one is it? Read on for a full review.
God Gift Matrix Review

God Gift Matrix's website doesn't offer any info about the owners or whoever is in charge of the business opportunity.
The company's domain for the website ("godgiftmatrix.biz") was recently registered this very month, on August 8th.
The Products
God Gift Matrix doesn't have any products or services on retail. God Gift Matrix Members are only able to market the company's memberships.
God Gift Matrix Members can access ad credits, which are meant to be displayed as an advertisement on the God Gift Matrix website.
The Compensation Plan
God Gift Matrix Members can give each other Bitcoin gifts using a 2×9 matrix.
The God Gift Matrix  works like this, a member is put at the top and there are two positions beneath them:
These positions make Level one of the 2×9 matrix. God Gift Matrix Level two is created by dividing these positions into another two (4 positions in total).
Later levels (3 to 9) of God Gift Matrix are created the same way. Every level has twice as many positions as the previous one. Levels three to nine of the matrix are generated in the same manner, with each new level housing twice as many positions as the previous level.
Joining in
After a member signs up to the God Gift Matrix, they have to give 0.0002 BTC to an affiliate (previously registered of course).
When they meet this requirement, God Gift Matrix qualifies him/her to receive the same amount of BTC from two recruited members who are at level one of the matrix.
This system works the same way from Levels two to nine, but later levels require a different gift in BTC. Here's how it looks:
Level 1 God Gift Matrix members give 0.0002 BTC and qualify to receive 0.0002 BTC from 2 recruited members
Level 2 members give 0.0003 BTC and qualify to receive 0.0003 BTC from 4 recruited members
Level 3 members give 0.0006 BTC and qualify to receive 0.0006 BTC from 8 recruited members
Level 4 members give 0.003 BTC and qualify to receive 0.003 BTC from 16 recruited members
Level 5 God Gift Matrix members give 0.02 BTC and qualify to receive 0.02 BTC from 32 recruited members
Level 6 members give 0.1 BTC and qualify to receive 0.1 BTC from 64 recruited members
Level 7 members give 0.25 BTC and qualify to receive 0.25 BTC from 128 recruited members
Level 8 members give 1 BTC and qualify to receive 1 BTC from 256 recruited members
Level 9 God Gift Matrix members give 4 BTC and qualify to receive 4 BTC from 512 recruited members
We remind you that joining in the God Gift Matrix membership comes along with a 0.0002 BTC payment in a gift.
If you're interested in participating, the "Full" Plan to take a part in the MLM costs 5.3741 BTC.
The Final Word on The God Gift Matrix
These donations networks are usually a ruse to disguise bad businesses. In this case, the God Gift Matrix works as Bitcoin scheme with nine levels.
If the donation system that God Gift Matrix works with is legitimate, it wouldn't require money in return. But it does. The only reason to give gifts between members in the GGM is expecting something back from the recruits.
These kinds of businesses end up being good for the admins and progressively worse for everyone under them. The guys running the website are always first in line when payments are given.
When the matrixes get larger, so does their payment. Now you know what to expect from this business in particular.
You're probably wondering, are refunds possible? This is what the God Gift Matrix FAQ says:
"Q: Are There Any Refunds On Positions Purchase?
Your Positions purchases are NON-REFUNDABLE."
Collapse is inevitable for these schemes, it's sad that people have to lose money so that others like you learn how to keep your savings safe. Don't come near this MLM, it's not worth your time or money.
Aaron and Shara What Do You Suggest?
That being said, if you have never marketed online or offline before, finding people could be very difficult for you.
We know when we first started trying to make money online, we failed miserably and we had no idea how to recruit.
That is why, we first started out by learning how to become a good marketers, but you don't have to be a good marketer at all!
We learned how to make money online WITHOUT being great marketers (Click Here To Stay Updated, And To Find Out More about HOW)!
If you don't want to be in a business that requires you to host home parties or call all your friends and recruit your family to buy your stuff no worries.
We will keep you updated where you can build a business online where you don't have to recruit anyone.
Click Here To Check This Out And See What We Mean
You will learn step by step on how to build a profitable business online WITHOUT having to market or recruit anyone else!
Follow Us on Social Media Below (We are a Real People :)):
Subscribe To Our YouTube Channel Here
Thanks,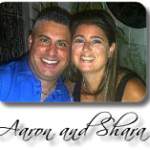 "Results Not Typical" this PROOF of payment doesn't guarantee that you will do the same, but shows you what is possible with some elbow grease and a can do attitude.